Prada and OMA
The ongoing collaboration between Miuccia Prada and Pritzker Prize winning architect Rem Koolhaas, founder and principal of OMA, has been one of fashion and architecture's most lasting alliances. Beginning from the Prada Epicenters in New York and LA, 2001 and 2004 respectively, to the Prada Transformer, a temporary structure that looked like a minimalist spaceship had landed in Seoul, these two creative titans seem to genuinely share a mutual admiration (Koolhaas regularly dons Prada suits). While their aesthetics may seem diametrically opposed – Prada's baroque, occasionally kitsch, always challenging clothes vs Koolhaas' modern glass and concrete structures, both designers share an obsession with innovation and are regularly ahead of the curve in terms of zeitgeist.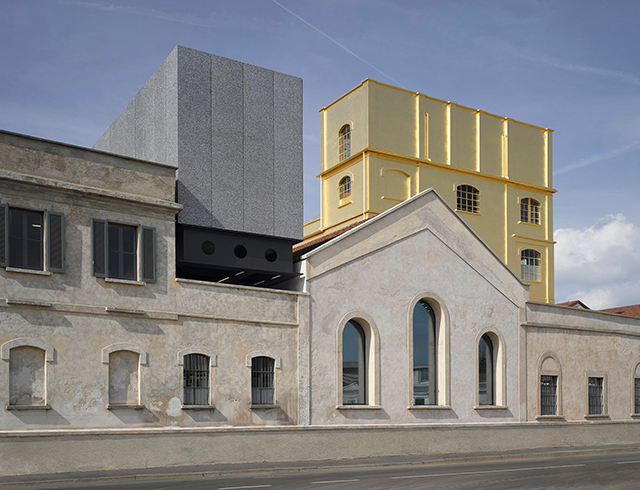 Chanel and Zaha Hadid
Almost all of Chanel's lavish black and white store interiors owe their looks to interior architect to fashion's biggest brands, Peter Marino, but when Kaiser Karl wants to make a memorable impression, he turns to Zaha Hadid. The first woman to win the Pritzker Prize, Hadid's spectacular mobile art pavilion containing artists' tributes to the iconic 2.55 bag on its 50th anniversary toured New York, Tokyo and Hong Kong before finding a permanent home in Paris. Lagerfeld also commissioned Hadid to design the underwater themed setting for Chanel's Spring Summer 2012 show and chose her recently completed Seoul project, Dongdaemun Design Plaza as the venue for Chanel's resort 2015 collection. Lagerfeld has consistently cited the iconoclastic Hadid as his favorite architect and is a great admirer of the anti- and post-Bauhaus content of her daring designs, Coco would approve.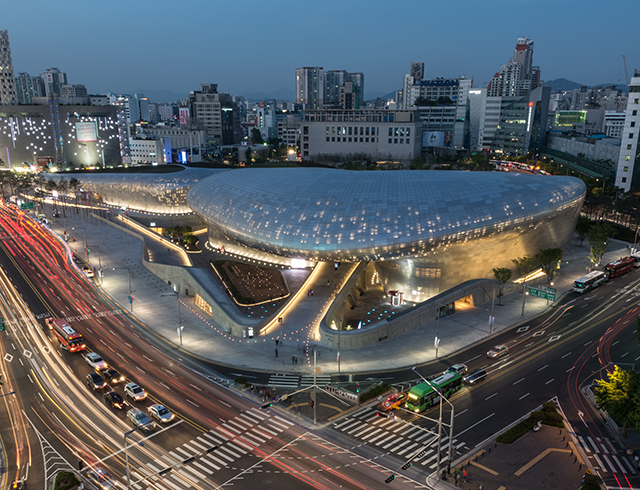 Shang Xia and Kengo Kuma
Launched in 2010, Shang Xia, was a bold move by Hermès to create a luxury brand embodying a contemporary Asian aesthetic and celebrating high-quality craftsmanship. Japanese maestro architect, Kengo Kuma was brought in to design an appropriate first store in Shanghai and cocooned the interior with a futuristic yet elegant skin of folded fabric. Fast forward five years, Shang Xia has discreetly multiplied with stores in Paris, Hong Kong and Beijing and Kuma is still wowing the design press with elegant spaces which perfectly manifest Shang Xia's combination of retail, culture and the arts. Kuma's involvement with Hermès can be traced back to collaborations with the late Rena Dumas, the architect wife of the Jean-Louis Dumas, CEO and Artistic Director of Hermès, whose office handled the interior design of all Hermès boutiques.