Art + Design
Opinion: Why the "white saviour complex" is causing mahjong mayhem and Malaysians saying "no-la" to Nala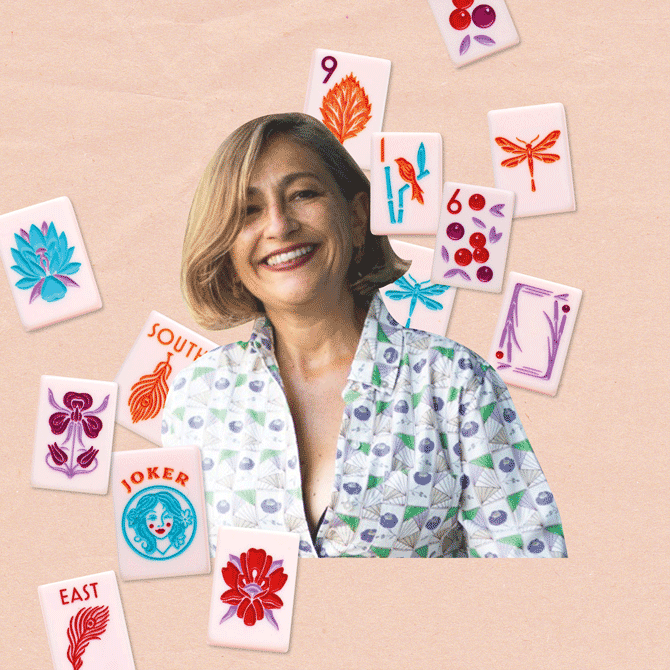 Recently, the founder(s) of Nala Designs and The Mahjong Line—two separate companies, miles apart—have come under fire for their remarks on two cultural items that are close to most Malaysian's hearts—the baju kurung and mahjong
"If it's not broke, don't fix it." It's a popular saying but sometimes, in the quest to pay a meaningful homage to an inspiration that is also culturally significant, words (and actions) end up lost in translation.
I'm neither Chinese nor Malay, but bear with me when I say—and as I will proceed to explain—there's a common theme between the mahjong fiasco and "no-la" drama.
Mahjong was an integral part of my childhood. The memories of watching my relatives sit around a marble table with the clickety-clack sound of the tiles being shuffled, fused with the mahjong paper's soft rustling, remains one of my fondest. With every game, I'd hear a loud cheer from the adults and I'd glance over, wondering who was the winner of that round.
Granted, I'm no mahjong player. My late grandmother taught me the style of gin rummy so perhaps the traditional mahjong gameplay could be on my bucket list for 2021. Regardless, when I was finally introduced to it, my first impressions were how each tile was beautifully designed with rich colours and intricate carvings that I could feel with a simple brush of my fingertips. I was in awe.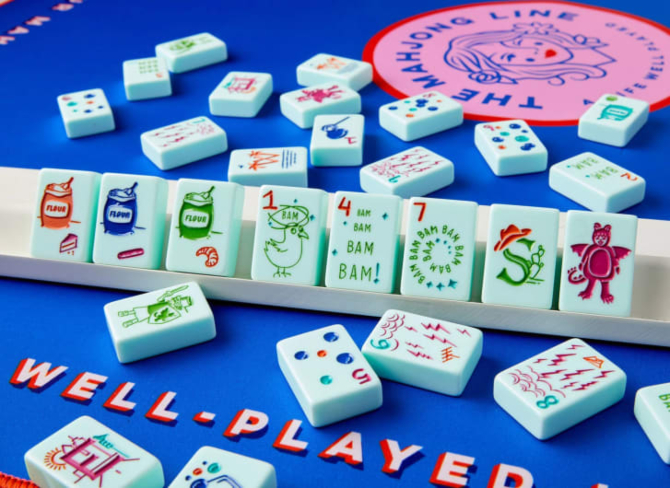 So when I first heard of The Mahjong Line, a Dallas-based company by friends Kate LaGere, Annie O'Grady and Bianca Watson, with their own variation of the popular Chinese tile-based game, I didn't think much about it. Then came words of their claims: How mahjong needed a "modern makeover" and how "the traditional tiles did not reflect the fun that was had when playing with friends". The online criticism made sense. People found the message on their "About Us" page to be tone-deaf as well as belittling part of a culture that has been around for thousands of years. Soon, accusations of cultural appropriation followed.
Cultural appropriation is "the inappropriate adoption of the customs, practices, ideas, etc. of one people or society by members of another and typically more dominant people of society" (in most instances, a minority group), as The Week aptly summarises. In the same article, it clarifies further that while it's fine to "take on aspects of another culture", the issue begins when it's taken in a way that members of said culture find it "undesirable and offensive". Or used "for fun or fashion", "out of a place of ignorance rather than knowledge of that culture".
In the world of fashion and entertainment, it's common to hear of whitewashing in film, white models or celebrities wearing cornrows, or the ignorant trope of donning the Native American headdress for amusement. All of which are big no-nos today. The question is: Where is the line between appropriation and appreciation?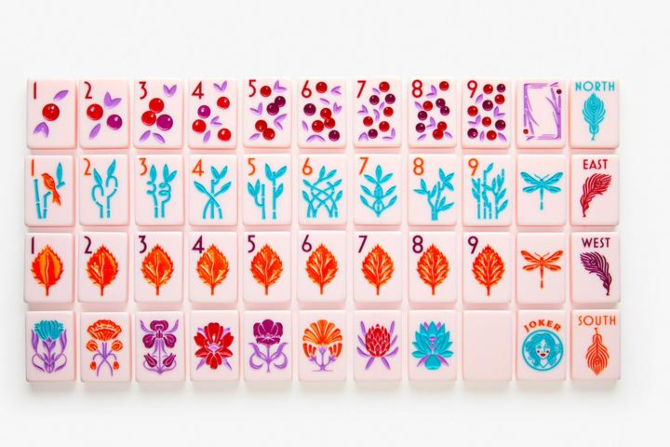 In the world of fashion and entertainment, it's common to hear of whitewashing in film, white models or celebrities wearing cornrows, or the ignorant trope of donning the Native American headdress for amusement. All of which are big no-nos today. The question is: Where is the line between appropriation and appreciation?
In some cases, it comes down to money. When the "dominant" group takes a cultural element and then commercialises it, they are financially gaining off of another group.
In the instance of The Mahjong Line, they were (and still are) selling their Mahjong sets between USD$325 and USD$425. There is also a playing mat for sale (USD$50) with the phrases "Not Your Mama's Mahjong" and "Get Your Mahj On".
The trio behind The Mahjong Line has since released an apology on their Instagram:
Now, let's talk about the baju kurung, one of the many traditional Malay attire. Personally, I have always admired the beauty of batik and other Malaysian textiles. As a child, my mother would send me to tuition or pick me up from school while wearing this glamourous batik sarong. Even as a 12-year-old, I thought the art was exotic-looking and the patterns, mesmerising. My friend's mother once commented about her style, "Wow, I love the effort [you put in] just to pick up your boy."
Another incident happened when I was 17. For a parent-teaching meeting, my mother didn't opt for a saree but instead, wore a hand-dyed pastel blue sarong from Pink Jambu. Funnily enough, I think the elegance of her look had offset my teacher's frustration with my then-mediocre mid-term results.
Fast forward to present day (or rather, last week), Nala Designs' founder Lisette Scheers told the South China Morning Post in an interview that her "dream is to see the baju kurung return, to see Malays dressing beautifully again. I want people here to feel proud of their heritage."
The excerpt continued with her saying, "I'm on a crusade to make sure that doesn't disappear."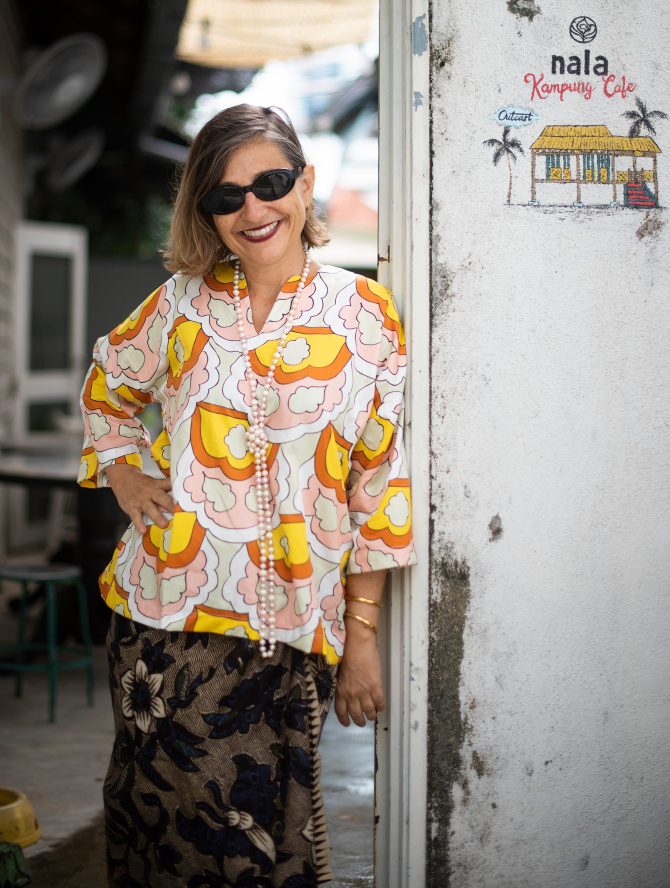 People on social media were quick to call out the statement as an example of the "white saviour complex". It's evident in the term "crusade", for instance.
Side note: When was it acceptable to make a generalising statement and say Malays weren't dressing beautifully?
"The baju kurung never left. It is in every Malaysian woman's wardrobe, more so in the Malay community," says fashion designer Dato' Tom Abang Saufi. Dato' Tom explains that the baju kurung (a traditional Malay attire comprised of a long-sleeved blouse that extends below the knee, paired with a sarong and completed with a scarf or tudung) has only adapted to the lifestyle of today's Malaysian women.
"Practicality plays a big role in dressing. For some working women, the baju kurung is not practical when rushing for the LRT or hopping on a motorcycle," she explains.
Dato' Tom adds that knowing your craft and getting a deeper knowledge on something is crucial before it gets put into the market. "I lived it, so I know but it's not always easy to understand the psyche of Malaysians," she notes.
View this post on Instagram
Artist and textile creator Miriam Omar shared that she felt Scheers's tone in the article sounded "patronising, privileged and condescending, rather than appreciative and respectful."
She wasn't the only one. The wave of online critics didn't hold back.
An apology was also released via Nala Designs' Instagram page:
In response, an Instagram user commented: "Just a few minutes' walk from my house, I see at least five women in baju kurung nearly every day; so that statement just made your mission sound ridiculous. Damage has been done, and I hope you will do better if you really look around and see us, Malaysians."
Designer Shaleen Cheah said in part that "as a local who takes pride in dressing her fellow Malaysian ladies, this article hit a big nerve. You seem to want to school us on how to dress, teach us about OUR culture and when it backfires, give us some lame apology. My pieces are designed and handmade locally using skilled artisans. I know the origin of each and every piece of fabric that is in my studio. My clients include fabulous gorgeous Malaysians who could teach you a thing or two about being fashionable".
Another user by the name of "Endoru" said, "a RM50 vs RM500 beautifully -printed kaftan is a simple economical choice. I am not sure if this is the type of business strategy to opt for at the beginning of the year. I bid your business the very best amidst this pandemic".
Malaysia-born Australian model and professional violinist Josh Kua, who is outspoken about culture and racial identity issues, weighed in on a relative matter as well. One of Nala Designs' previous Instagram posts was of a presentation that mainly featured Caucasian and Pan-Asian models. Kua commented: "You're inspired by our culture, that's great. But you might want to think about how hiring White models, especially when you are profiting off Malaysian culture, reinforces Eurocentric beauty standards in Asia (and everywhere in the world, in fact—especially in fashion)."
View this post on Instagram
So why did these two seemingly different instances make headlines, and not, surely, other countless similar circumstances?
It's simple: It's gaslighting. It's the notion that something was broken and needed to be "fixed", "refreshed" or "kept alive". It's being "fixed" by people who aren't truly immersed in the culture.
Now, as much as cultural appropriation and bold statements like those made by the founder(s) of The Mahjong Line and Nala Designs should be called out; so should the problems with cancel culture.
I'm neither Chinese nor Malay, but I'm Malaysian. And part of that culture—of living in this multi-racial country—is understanding, acceptance and appreciation for one another's culture and traditions. It's something innate. It's in the food we eat and love, in the slang words that we grew up with, and the unspoken bond and pride we have as one people—Malaysians.
And so, that means understanding that people make mistakes and sometimes, it's okay to both forgive and to do better.
| | |
| --- | --- |
| SHARE THE STORY | |
| Explore More | |