German luxury brand Montblanc collaborates with Marc Newson—one of the most influential designers around who has transcended the boundaries of industries seamlessly—in an exciting first designer partnership. Newson brought innovative design elements to the writing experience, capturing the best of form and function in a high-performing writing instrument that makes an aesthetic statement.
"For the first ever design partnership in the Maison's long history, Montblanc has chosen to work with Marc Newson, without a doubt the most influential designer of his generation", says Jérôme Lambert, Montblanc CEO. "Montblanc M brings together Newson's trademark biomorphic style, defined by its fluid and pure organic forms, and Montblanc's iconic design cues, resulting in a new and unexpected expression for writing instruments."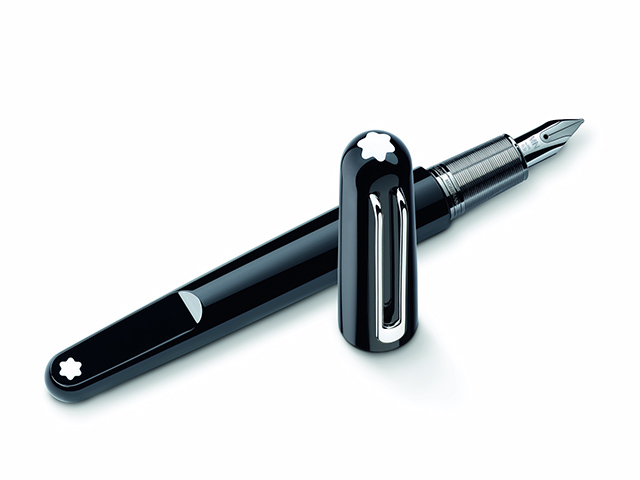 Newson drew upon the distinctive elements of the signature Montblanc design, including the use of black precious resin and the iconic white emblem in the Montblanc M. For the first time ever, a Montblanc writing instrument takes on an additional function, as a Fineliner pen for technical and precision drawing. Montblanc M incorporates the ingenious use of a magnet, featuring a magnetic closure that allows the cap and barrel to snap back in perfect alignment, retaining its smooth, streamline silhouette. For an optimal writing experience, the ruthenium-plated metal forepart of the design balances the weight of the writing instrument.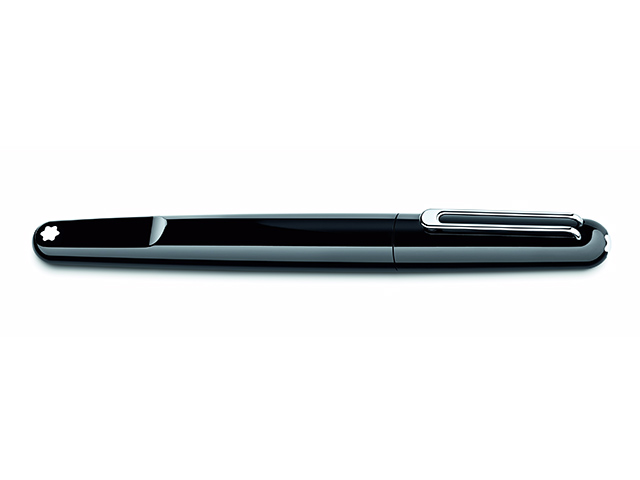 Montblanc M is available in Fountain Pen, Rollerball, Ballpoint Pen, ScreenWriter for use on touch screens and as a thin Montblanc Artfineliner for technical drawing. During the launch year only, the nib is engraved with the letters "MN" as a tribute to the designer who imagined this latest evolution in writing culture. It is now available in Montblanc boutiques worldwide.