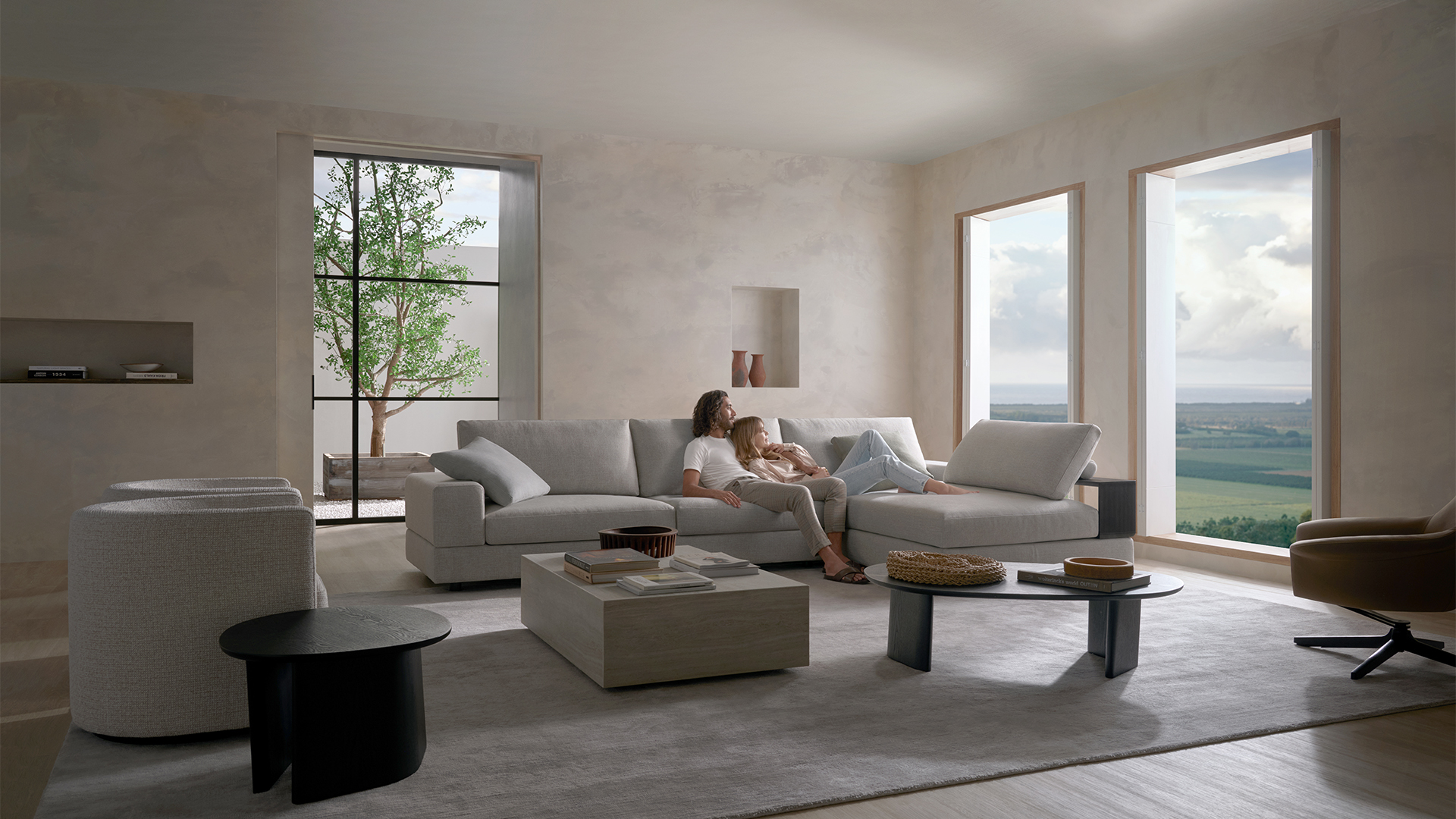 Purchasing a home is a huge commitment—especially if you're doing it for the first time. With so many requirements and measures to take, it's normal to be asking a lot of questions. What's the neighbourhood like? Will you need to make major renovations? How will you use each space, and how do you want your abode to feel? There are so many factors to consider in making a house a home.
Naturally, you'll want to seek the best advice for such a big investment. Furnishing a new house is an integral part of the home-owning experience and you need to ensure that you're taking the right steps to avoid costly mistakes. You'll want your space to feel welcoming, authentic, and overall, reflect your lifestyle.
Before you do that though, a lot of thought needs to be put into the kind of furniture you pick in terms of sustainability, timelessness and consideration for the modern-day challenges you'll encounter. For those who are ready to take on the big challenge, King Living—an award-winning Australian furniture design company—shares five things to look out for when decorating your first home.
Product versatility and longevity
It can be frustrating to fall in love with a purchase only to realise it doesn't fit your home. One way to overcome that is by looking for adaptable, modular designs that can be reconfigured into endless different settings, offering you the adjustability you need as you evolve in your living space. If you're looking for unprecedented flexibility coupled with generous, yet discreet storage solutions, the King Living Delta Sofa is your answer. It offers understated elegance with the versatility to transform into countless seating arrangements, including a deluxe guest bed. The sofa also comes with organic armrests, optional side Smart Pockets™ with clever storage solutions, and interchangeable fabric or leather covers that are easily replaceable for a fresh new look every now and then.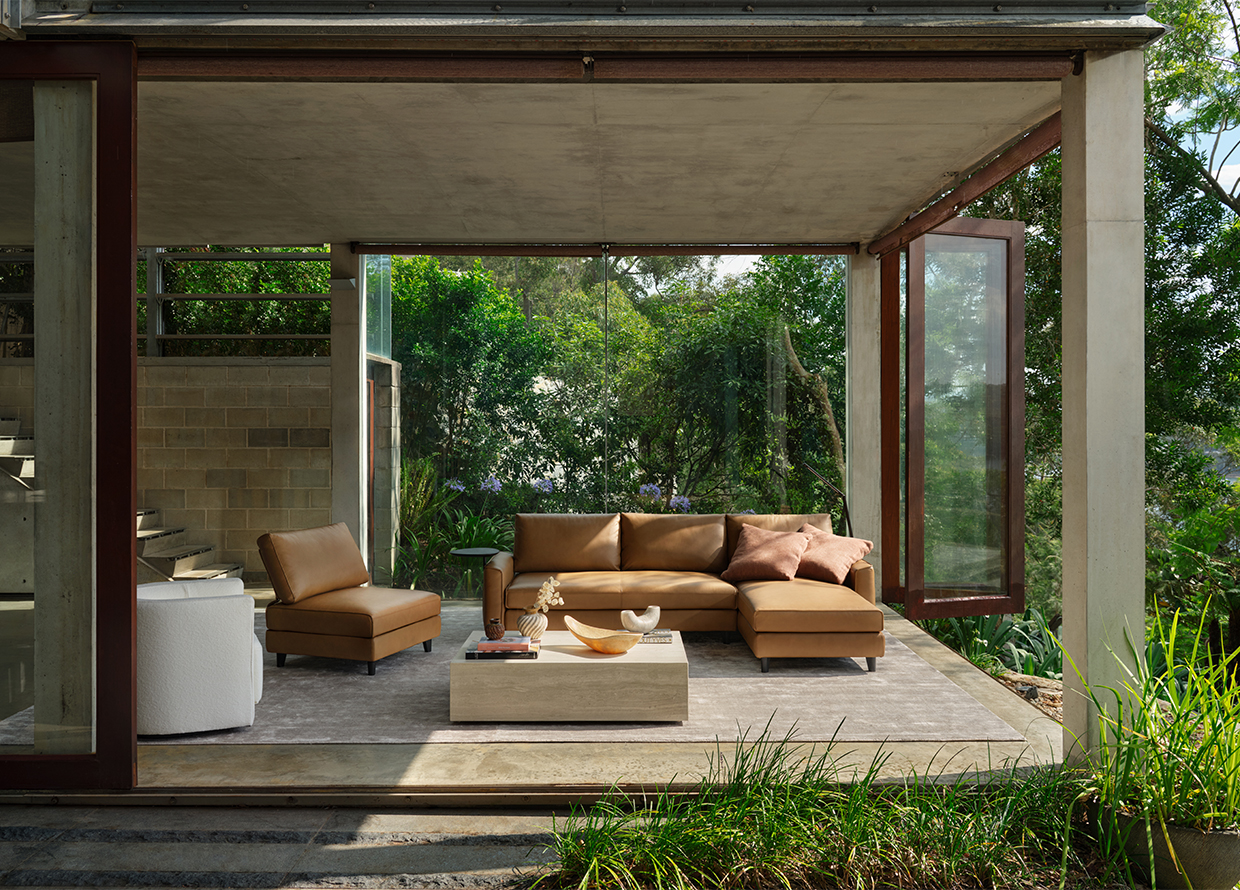 Timeless designs
Ever been to someone's house and thought to yourself that it looks dated? Don't let that happen to your home! Give your space a fresh, timeless appeal by investing in elegant classics. Look for pieces with a clean, contemporary look in an understated colour palette like the Quay Dining set. This table design is inspired by the laidback Australian lifestyle with its subtle curved edges and elegantly tapered legs, and is customisable to suit any aesthetic. Meanwhile, the graceful dining chair offers superior comfort with its refined design and innovative PostureFlex® seating system.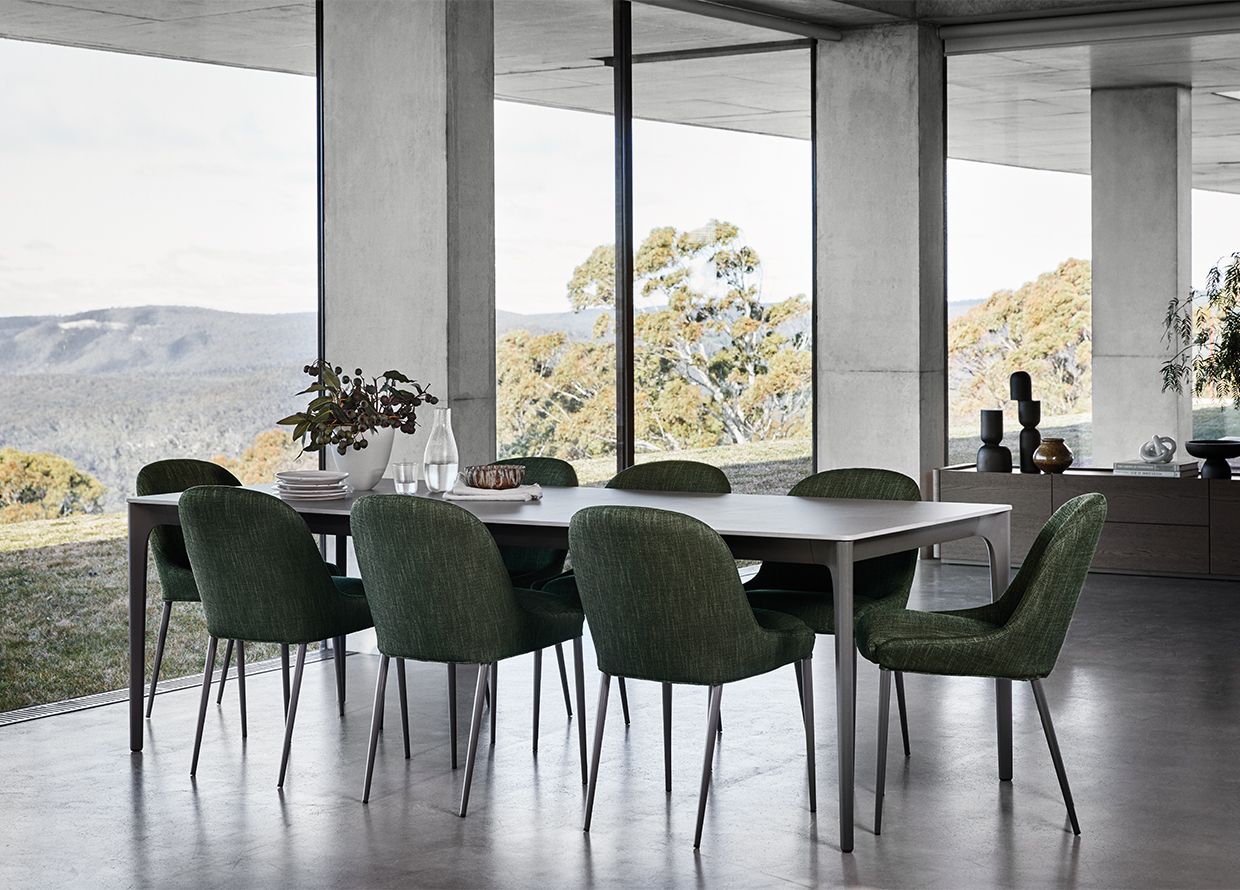 Sustainability
Buying furniture with sustainable design and practices reduces your carbon footprint and saves you much more money in the long run. With King Living, complete control of quality and sustainable outcomes is held from design to delivery, ensuring each piece is manufactured to last a lifetime. This dedication has even brought them recognition from the NSW Environment Protection Authority Award.
Maximum functionality
Functional furniture lets you maximise your space and storage, allowing you to do more in your home. Looking for a shelf with a stylish, sculptural and pared-back appearance but offers multiple functions? The Vertio vertical shelving system is what you need. Ideal for both large and small rooms, its modular design can be used to delineate space or as an accent piece in your living room. Components can be easily added or removed according to your layout.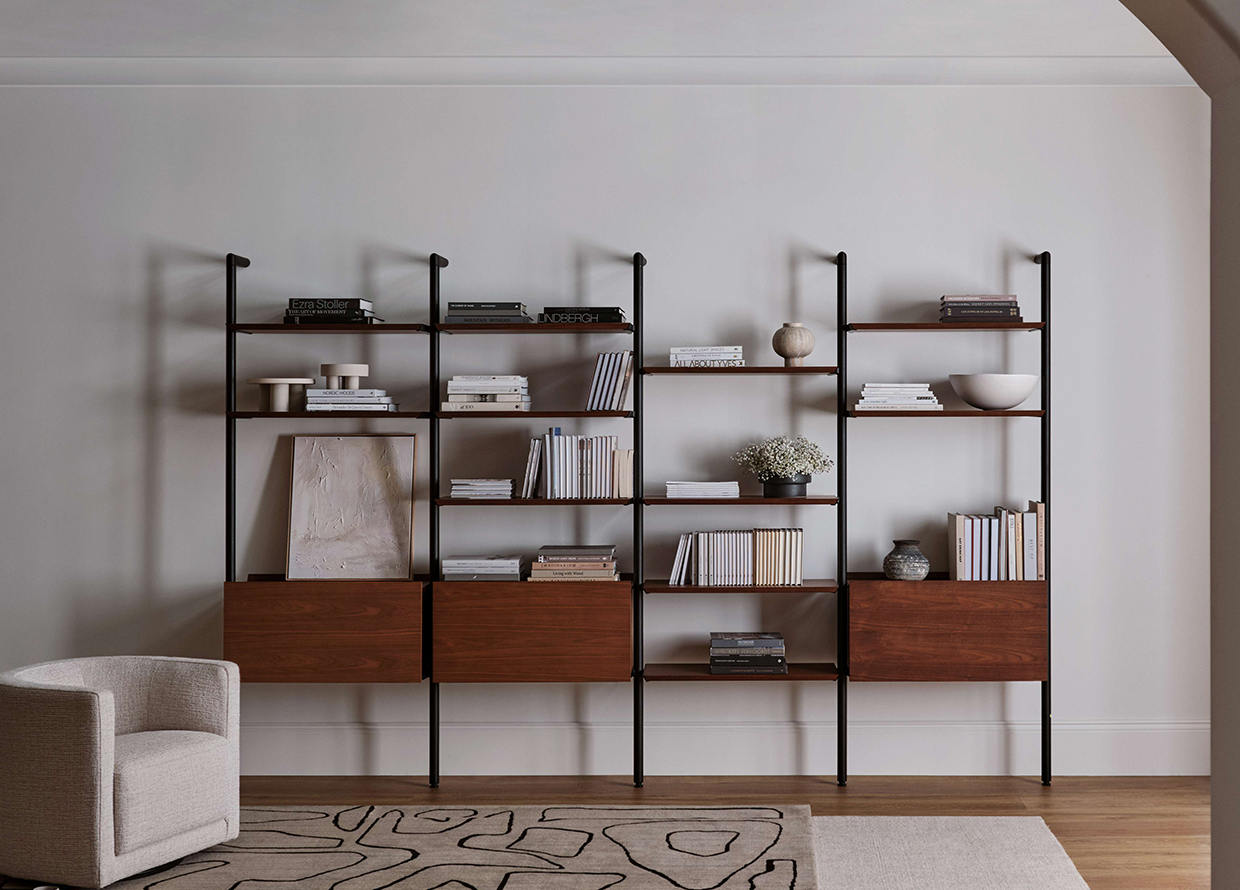 Another stellar functional piece is the Eto Desk, which looks fairly minimal with its thin and sleek design on the outside. However, it offers integrated lighting and wireless charging to truly sync with your working style.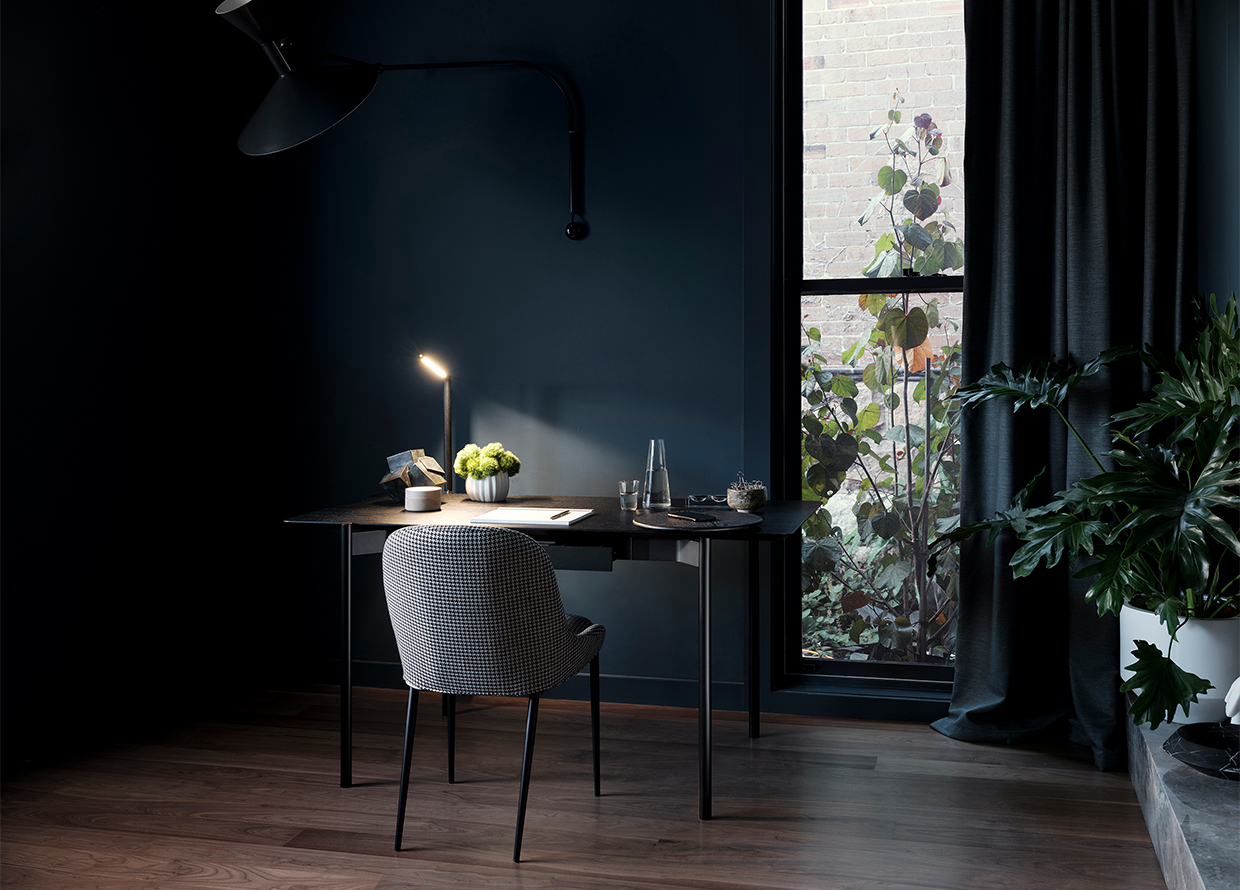 Unrivalled comfort
It goes without saying that the space you live in has to be comfortable. It's the place you spend most of your time in, and where you can feel at ease and secure. Maintaining a relaxing and healthy environment in your home, especially in your bedroom, allows you to feel rejuvenated each day. The most important piece in your boudoir—the heart of the room—is the bed, which should not just offer you a good night's sleep but multiple solutions for your space. The Jasper Bed is distinguished by clean, minimal lines and the softness of its bedhead and base, which are customisable in many European leather and premium fabric choices. It is also integrated with lighting, shelves, under-bed storage and wireless charging to ensure everything you need is within reach, but discreetly tucked away.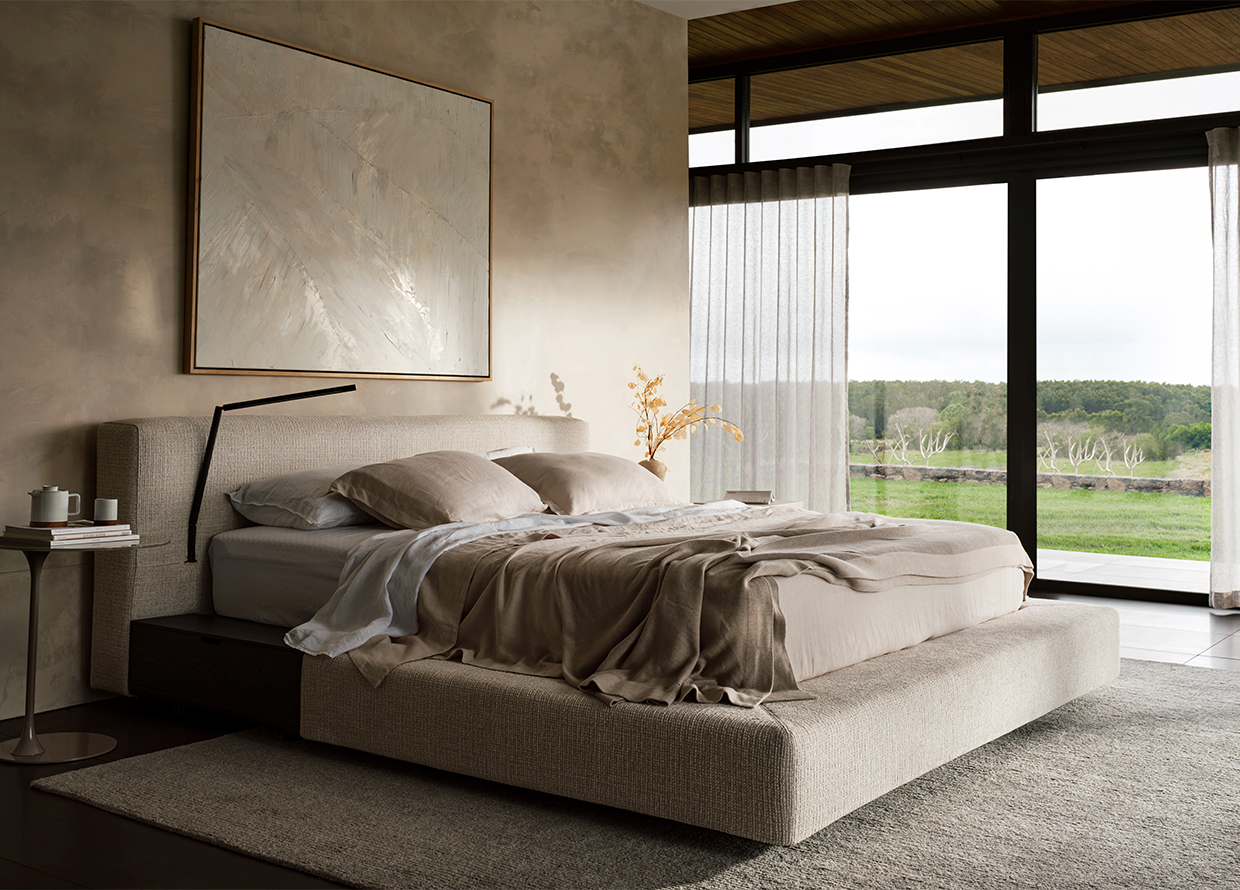 Visit King Living showrooms in Bangsar and IPC Shopping Centre. For more info and offerings, click here.
For more stories on home decor, click here.
| | |
| --- | --- |
| SHARE THE STORY | |
| Explore More | |