2015 wasn't a very eventful year for fashion labels engaging the talents of visual artists. But it wasn't all too shabby, as these top three collaborations painted quite an interesting picture for this year.
This year seems to have taken a backseat when it came to visual artists and fashion designer collaborations, which has been overtaken by the likes of recording artists and celebrities. While the world of fashion has, for many generations, borrowed the creativity, talent and inspiration from that of the art world and vice versa, a thorough search for 2015 doesn't come up with as many direct mergers between visual artists and fashion designers, give or take a one-off Donald Robertson collaboration or two. 
Nevertheless, we take a look back at these three fascinating collaborations for RTW collections, campaigns, and runways that marked 2015's year of fashion and art:
Louis Vuitton x Christopher Nemeth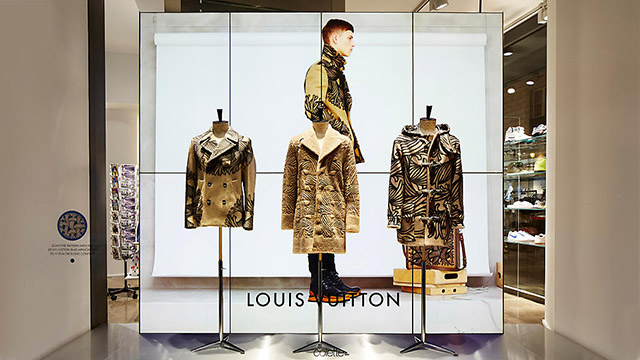 Ah, the ever-reliable Louis Vuitton, always consistent with working with the art world. This year, it was an homage to the late artist-turned-fashion-designer Christopher Nemeth for Louis Vuitton's Fall 2015 menswear capsule collection. It was artistic director Kim Jones who wanted to immortalise this understated name in art A name that rose to prominence in the London art scene in the mid  '80s, Nemeth's signature graphic rope patterns adorned the special collection. 
Bottega Veneta x Juergen Teller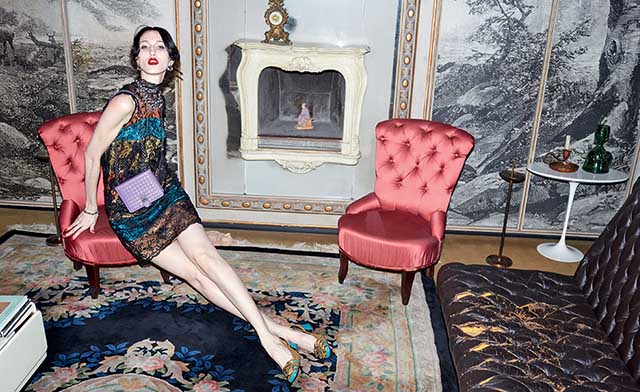 "The Art of Collaboration" is creative director Tomas Maier's brainchild. An on-going series that chronicles Bottega Veneta's creative partnerships with renowned artists around the world, this Fall/Winter 2015/16 season ropes in fine-art and fashion photographer Juergen Teller for the brand's ad campaign. Set in the former home of one of Italy's most influential mid-20th century designers, Carlo Mollino, in Turin, Italy, Teller's creative vision illustrates the essence of the collection.
Céline x Thomas Poulsen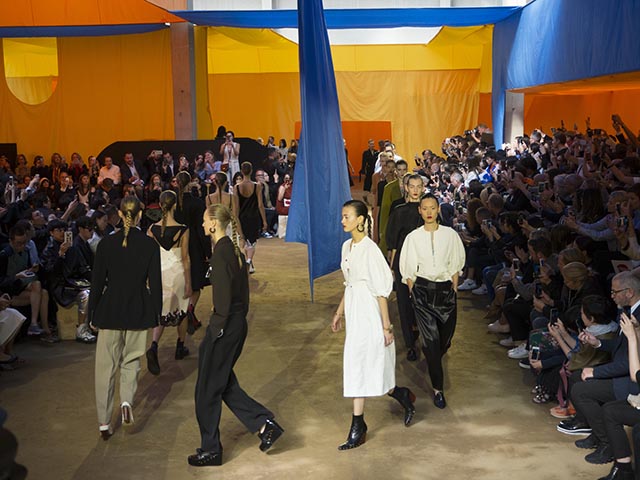 Céline's Spring/Summer 2016 show at Paris Fashion Week was about more than the garments; this season the label's creative director Phoebe Philo brought in Danish artist Thomas Poulsen (also known as FOS) to create the catwalk space that would debut this collection to the world. But it didn't stop there either, Poulson had also brought his architectural aesthetic to the Céline flagshop store in London, with a dash of minimalism here, and a dash of dynamicism there. 
Here are two other notable artist-designer collaborations that were released for early 2015:
Coach x Gary Baseman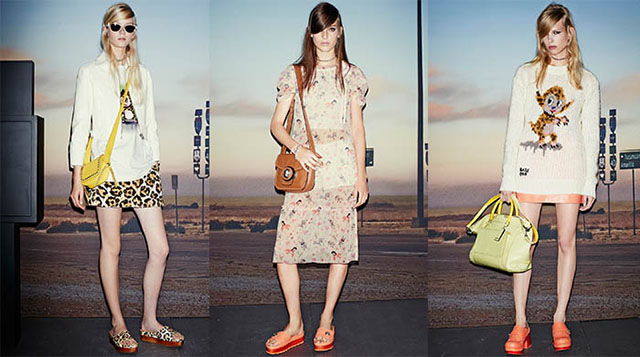 For Spring 2015, Coach creative director Stuart Vevers teamed up with iconic artist and animator Gary Baseman for a fresh and quirky new collection. While the candyfloss palette of the collection (complete with bouts of fluffy fur and leopard prints dotted with bright colours), it was Baseman's subtly placed cartoon characters that stood out. Placed against the plain backdrops of knit sweaters, leather bags and t-shirts, to name a few, Baseman's characters brought out a playful inner child amidst Coach's elegant persona.
Marc by Marc Jacobs x Fergus Purcell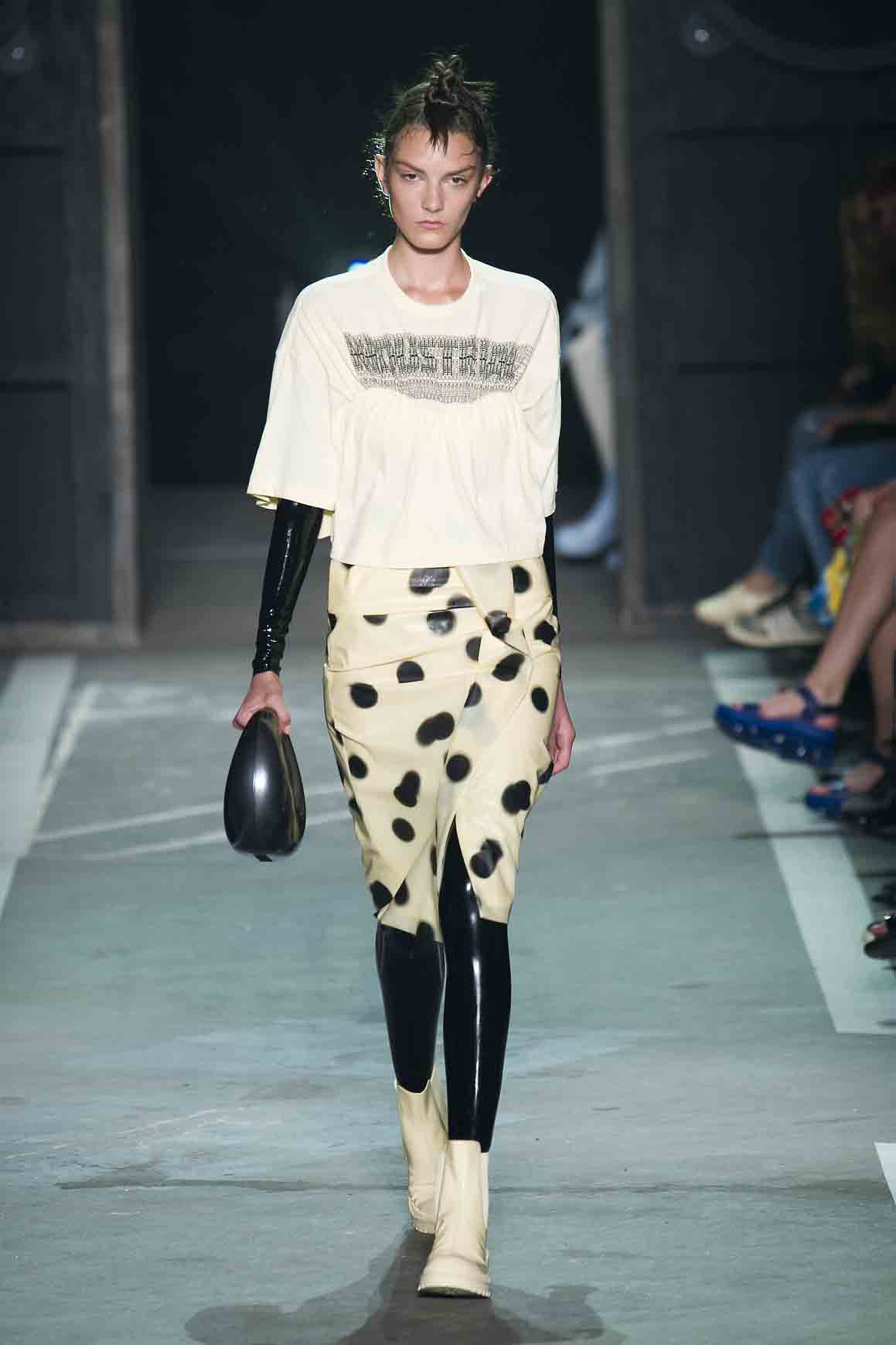 A name fondly associated with the likes of Marc Jacobs, Fergus "Fergadelic" Purcell's influence can easily be spotted in Marc by Marc Jacobs' Spring/Summer 2015 collection. With a background in skateboarding and its vibrant street culture, the British illustrator and graphic designer has added a touch of BMX-inspired PVC garments, vibrant colours, polka dots and everything that contributes to this new-world take on the designer brand.