Not your average art galleries, these ten picks each have unique personalities that will appeal to the creative soul
Wei-Ling Gallery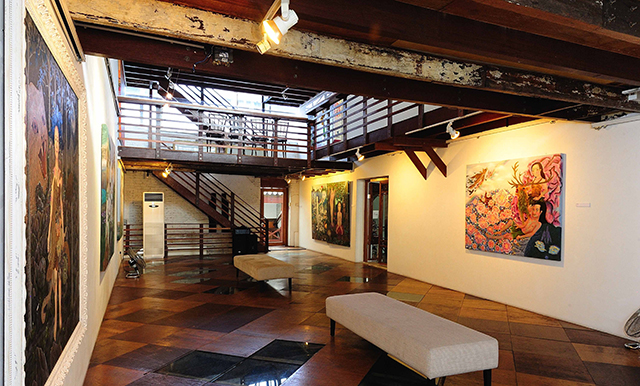 A gallery at the forefront of Malaysia's developing contemporary art scene, Wei-Ling has expanded into three galleries, each with distinct characteristics. The first is the refurbished heritage building in which the original Wei-Ling Gallery occupies in Brickfields - a four-storey loft-like space laced with charming wooden walkways. The second is Wei-Ling Contemporary, which makes its home in a massive 9,000 square foot space in The Gardens Mall, sporting a sort of futuristic, minimalist, industrial build up. Wei-Ling's third gallery makes its way to Penang at the Eastern & Oriental Hotel's Victory Annexe.
Head here for more information.
Petronas Art Gallery
Don't be discouraged by the "seriousness" the Petronas name carries.  Of course, it's not to say that the Petronas Art Gallery (also known as Galeri Petronas) isn't serious when it comes to art; but rather, this gallery is a gem as it often hosts and curates some incredible art exhibitions that can rival that of its international counterparts. Located on the third floor of Suria KLCC, the gallery is built like a geometric maze that often takes you through an array of world-class art from international, historical, and local artists alike.
Head here for more information.
Shalini Ganendra Fine Art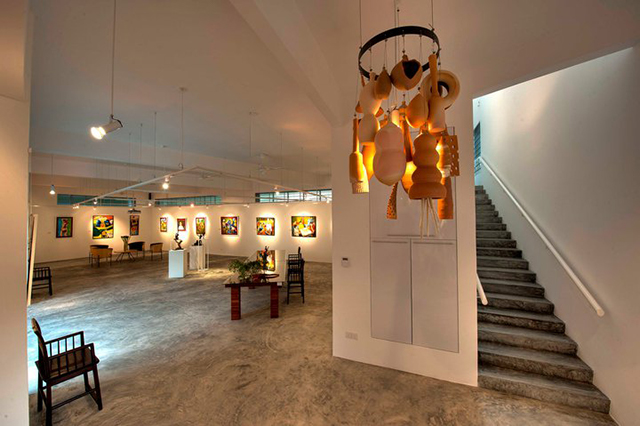 A gallery and cultural space that takes over the Gallery Residence - an award-winning green space designed by Ken Yeang - Shalini Ganendra Fine Art's façade can come off as slightly intimidating, with trees and greenery shading its garden, and a contrasting white-and-grey build-up. But don't be afraid to enter; on top of hosting numerous world-class artworks of all kinds, the gallery also allows visitors to immerse themselves in its Zen-like environment with a cup of coffee. 
Head here for more information.
ChinaHouse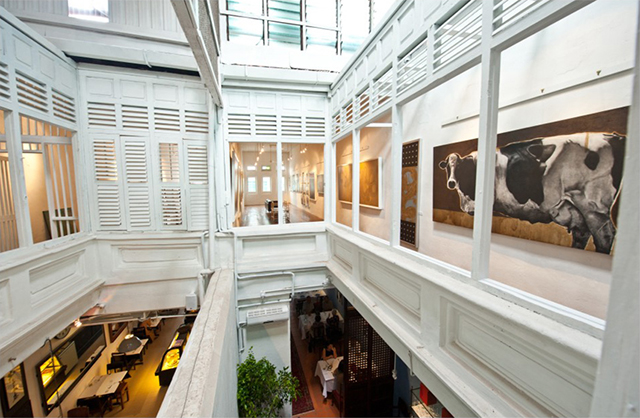 One of Penang's most Instagrammable locations by far, ChinaHouse is not only a quaint café that is widely visited by the hip and the artsy, it also houses an art space that regularly exhibits works of local artists. Taking over the traditional compound of three heritage buildings, ChinaHouse resembles your grandmother's family home that has amassed and hoarded generations of trinkets, memorabilia, furniture and art. And if you or your kids are feeling particularly inspired by the artworks in the gallery, ChinaHouse also has crayons, colour pencils and paper at hand for you to doodle away while you enjoy your coffee and cakes.
Head here for more information.
Taksu

Established way back in 1989, Taksu gallery is no stranger to the art world. With an international presence with Taksu Singapore, Taksu Bali and Taksu Design, the group takes on contemporary and fine art that has a distinct urban edge. Located in the heart of Kuala Lumpur at a housing area on Pawang road, Taksu gallery often shows a strong support for the local art industry, be it emerging or established artists.
Head here for more information.
The Annexe Gallery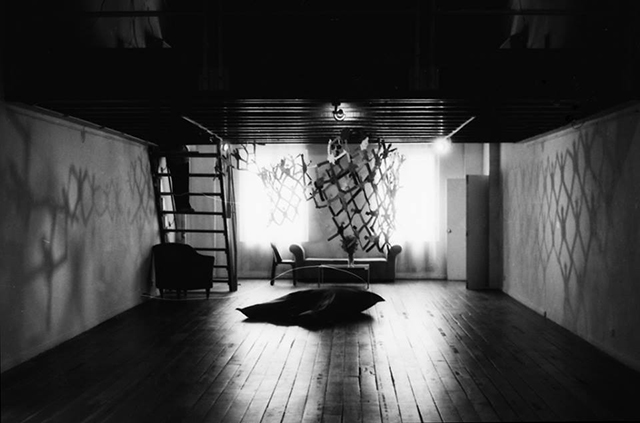 The Annexe Gallery at Central Market, Kuala Lumpur, has long been the go-to venue for underground and emerging talent in art, music, theatre and film, amongst many other art forms, from the local scene. Described as a "democratic" arts space, it is here that culture, tradition and contemporary art come alive in one space. With three inter-connected spaces, The Annexe Gallery often hosts events and exhibitions that seek to engage with youths and adults who seek ideas, insights and inspiration.
 Head here for more information.
Core Design Gallery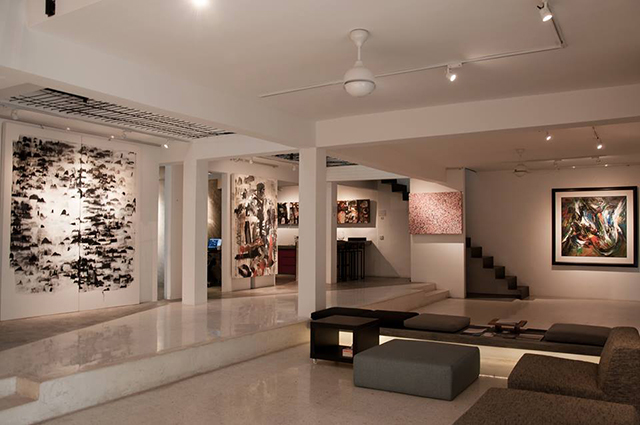 A boutique art gallery that makes its home in Subang Jaya, Core Design Gallery is a household name for many a prominent contemporary artist in Malaysia. With names such as Ali Nurazmal Yusoff, Husin Hourmain, Shafarin Ghani and more under the gallery's wing, the gallery aims to launch Malaysian contemporary art onto the international platform. As design is also at the heart of the gallery, its build-up is sophisticated, sleek and modern - a tempting feat for interior design and architecture buffs. 
Head here for more information.
Artcube Gallery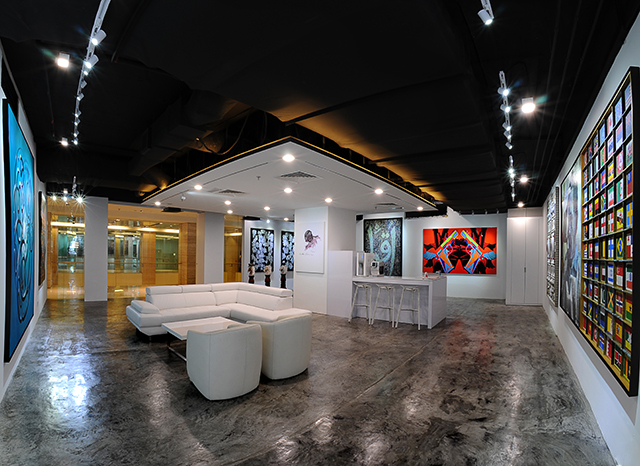 Also headstrong in supporting Malaysian contemporary artists, Artcube is one that is very optimistic about the vast potential of the local art scene. Established in 2008 by corporate duo Azhar Ahmad and Fuad Salleh, Artcube has grown into a highly coveted art space for artists on the rise. A lively, modern space, the gallery is located on the third level of Intermark Mall.
Head here for more information. 
The Stage by Wolo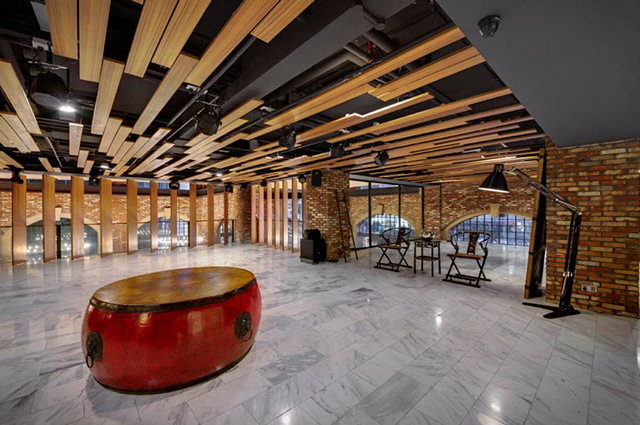 Launched just last year, The Stage is Wolo hotel's artistic brainchild. The gallery is housed on the first level of the boutique hotel in Bukit Bintang, Kuala Lumpur. Decorated with a picture-perfect mix of natural, earthy elements such as wooden panels and brick walls, The Stage seems like a promising new art and event space that emulates the likes of artsy and quaint, yet modern and elegant international venues.
Head here for more information.
Publika Shopping Gallery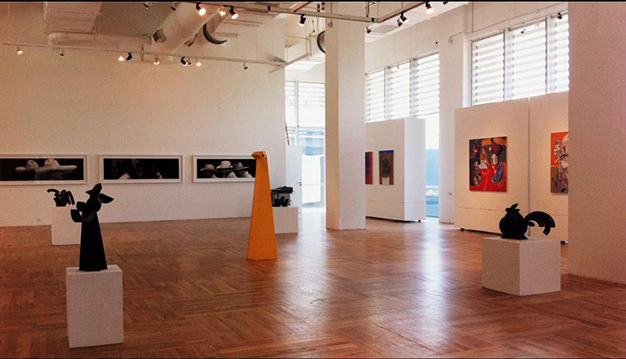 I may be cheating when I list an entire mall as an art gallery, but Publika is exactly that - a living and breathing art gallery. If it's not long stretches of walls that are covered in beautiful, striking murals, it's simply the fact that art sculptures and installations line the mall, often with new additions throughout the year. Publika is a goldmine for those seeking to shop for arts and crafts, décor, local designer fashion and the like, it's also the go-to place for gallery hopping.  There's MAP KL, Galeri Chandan, interpr8 Art Space, Artemis Art, and many, many more.
Head here fore more information.