For up-and-coming Malaysian artists, the Ilham Art Show 2022 is a great opportunity to display new creative projects and contribute to the country's vibrant art scene
Calling out to all artists based in Malaysia: Showcase your talents at the Ilham Art Show 2022! Ilham Gallery is a modern and contemporary public art gallery in Malaysia. Free to visit when the country isn't in lockdown, the gallery aims to be a resource for those in the art industry and those who are new to the arts. Through the gallery's exhibitions and public programs, the team at Ilham hopes to bring people in closer contact with artworks in Malaysia and their artists.
The Ilham Art Show 2022 is an excellent platform for artists to gain recognition for their new creative work. If selected, artists will be offered an art production grant ranging from RM2,000 to RM8,000 to be used for their project. To qualify, be sure to submit your application here by 2 July 2021. Projects selected for the Ilham Art Show will be on display at the gallery from February to July 2022.
Rahel Joseph, Ilham's Gallery Director, is part of the selection panel that reviews the work of applicants. We reached out to Rahel to learn more about the art show—and how the pandemic has affected artists and galleries around Malaysia.
Could you tell us more about the Ilham Art Show?
"The art show was initiated primarily because of Covid-19 and its impact on artists. As one of the few institutional galleries in Malaysia, we felt it was a good way to support the development of creative practices in the country, as every selected artist will be given a production fee (based on their proposals) to make a new work for the exhibition. The Ilham Art Show is also a way of encouraging the development of ideas and experimentation in visual arts in Malaysia. We also hope that it will stimulate lively public discussion and critical debate."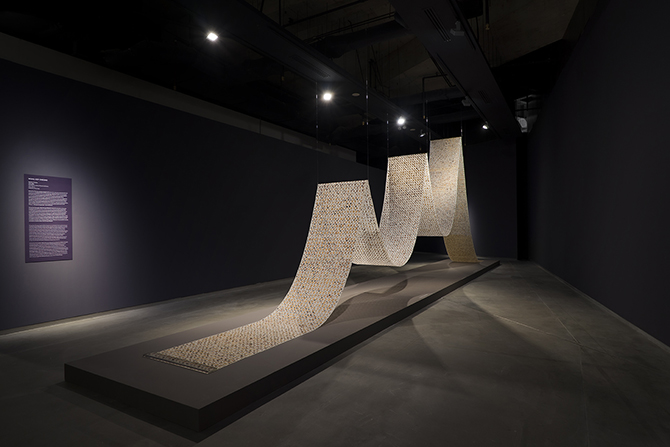 How has the pandemic affected local artists and the gallery?
"The arts sector has been hugely impacted by the closures of galleries and museums throughout the various lockdowns. Unfortunately, the cultural sector is often the last to reopen. The gallery was closed for 27 weeks during 2020, and we had to suspend our public and education programs. However, we did hold a major exhibition, 'Bayangnya Itu Timbul Tenggelam: Photographic Cultures in Malaysia', in July 2020 which presented over 1,200 photographs and artefacts from Malaysia from the early 1900s to the 1970s. We also put up an exhibition, 'Homebody', featuring the winning entries of the Ilham Kids Art Competition held in May 2020 during the lockdown last year.
"During the MCO, while the gallery was closed and we were unable to host our public programs, we managed to pivot to digital programming to feature conversations with artists, artist takeovers, curatorial tours, and interviews. We also organised the first 360-degree VR tour of our exhibitions, so the public could access the shows virtually during the lockdown."
What makes an art piece stand out? What are you looking for?
"An impactful artwork is one that makes you think and challenges your assumptions—it's one you'll reflect on long after you leave the gallery. We also hope that artists will make works that really reflect this unusual period we're in, with the lockdown and what's happening in politics."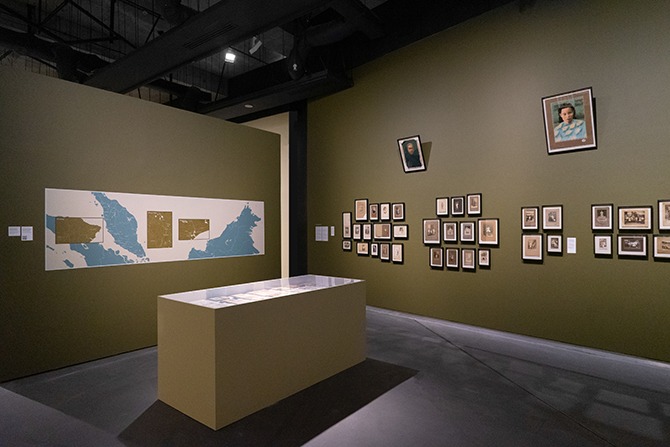 What impact would the art production grant have on artists?
"One of the reasons why we are initiating this program is to discover new, emerging talent. It's also a way to support artists to cultivate ideas and be more experimental."
How would you describe Malaysia's art scene?
"The art scene in Malaysia is vibrant; there are many young, emerging artists and artist collectives. Currently, more artist-run spaces have emerged, like the Tun Perak Co-op and Kongsi KL. There's also an increase in multidisciplinary spaces that don't just do visual arts, but also have a performing arts aspect. Places like the Zhongshan Building have become an arts hub, where there are one or two galleries and a couple of artist studios all in one space.
"Artists are not waiting around for institutional galleries anymore; they're creating their own spaces and opportunities. One of the things we lack in Malaysia is not having enough institutional galleries, which I think is important. One of the reasons why Ilham came about was because we felt that there was a gap to fill."