Through an intimate contemplation of personal histories, Malaysian artist Hayati Mokhtar instigates discourse into wider collective histories. Often, this is through the identification of the moment when a home transforms in a melancholic shell of itself, possibly through destruction, or the desolation of abandonment, as is beautifully exemplified in Falim House: Observations (2015). A ten channel multi-screen installation debuted at Palais de Tokyo, Paris, in 2015; Falim House: Observations is now part of the permanent collection at Singapore Art Museum, and was most recently displayed as part of the exhibition, Cinerama, a survey of moving image artworks in Southeast Asia.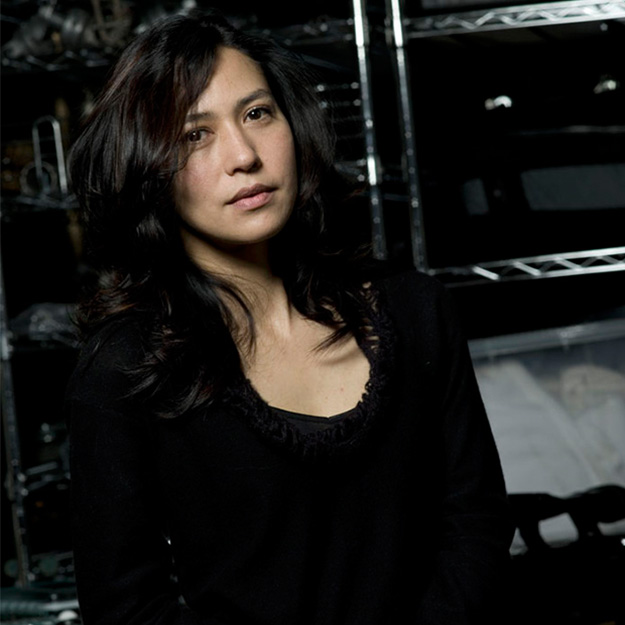 In discussing the construction of the 'home', Hayati turns to very specific objects and moments that might lack economic value, but are instead imbibed with an investment of meaning: Cooking in the kitchen, the fruit tree in the garden, a framed scrap of your mother's wedding dress, flowers on the bureau? Described by the artist in a nostalgic, questioning tone, these observations offer insights into the specific, often unusual details Hayati associates with notions of the 'home'; those that offer clues allowing for a rich imagining of the lives once contained within.
This trait is traceable back to Airing Out, a site-specific installation work presented in the United Kingdom chronicling the history of Marble Hill House, England, and her past inhabitants, from Henrietta Howard and Maria Fitzherbert (who were mistresses to King George and the Prince Regent respectively), to The Countess of Suffolk, known for entertaining illustrious society members such as Jonathan Swift and Horace Walpole. Letters and diaries, along with recollections and gossip recorded in biographies, were silk screened onto silk ribbons and lace, trailing through the entirety of the house and spilling out of cupboards or drawers, a physical embodiment of 'skeletons tumbling out of the closet' as Hayati delicately peeled away the layers of private suffering that had been endured within the walls of the elegant Georgian house.
This interest in the lived lives contained within houses, and the understanding that it is these lived lives that turn houses into homes, has been manifest in the body of video installations Hayati is best known for. After Airing Out, Hayati gained recognition for a portfolio of complex video installations that have been exhibited internationally including Palais de Tokyo (Paris), Fukoka Art Museum (Japan), The Sydney Biennale, National Gallery Malaysia, and Perth Institute of Contemporary Art. Through works such as Near Intervisible Lines, Penawar, No. 55 Main Road and Falim House: Observations, a thread emerges that audiences are being granted intimate glimpses into spaces as they journey away from the private sphere as a lens through which broader shifts - political, societal, economic or cultural - might be unravelled. With Falim House: Observations this is through the unravelling of a once palatial home that housed one of the wealthiest Chinese tin merchant families in Malaysia, which on a wider scale might provide a reading of the changes to local social structures and industry in the postcolonial landscape.
Falim House: Observations is made up of 28 sequences shot on HD digital video at Falim, an old mansion in Ipoh built by Foo Nyit Tse. When Hayati discovered the mansion, she found it in a paradoxical state of being in ruins, yet strangely intact. Photographs, silver cutlery, embroidered dresses, furniture, diaries filled the rooms of Falim Mansion and are featured in close up shots throughout the video as hints of a once wondrous life lived by the mansion's inhabitants. Juxtaposed along these are long shots, perhaps the view of the garden from an upstairs window or rooms with stacked furniture that appear to be still-life photographs on the cusp of animation. In timed intervals, life flows through the 10 video projections through the use of sound and short, sudden movement - a herd of goats lolloping across the vast lawn, ethereal whistling, trains rumbling past, or a woman shouting.
Through her ambitious, beautifully narrative practice, Hayati has marked herself out as the leader of the video art genre in Malaysian contemporary art. This characteristic appears to be in line with that of other female Malaysian contemporary artists, who, while are a smaller population than their male counterparts, have made seminal contributions to the local art ecology and their chosen artistic genres, as a look at the practices of installation artist Shooshie Sulaiman, sculptor Anniketyni Madian or painter Eng Hwee Chu appears to confirm.
Indeed, Falim House: Observations appears to be a continuing link in Hayati's straddling of heritage - through concept and subject matter, and the now - through medium, while succinctly detailing Malaysia's past and present.