Come September, you will be able to put a Gucci touch to your home
That's right—this September, Gucci will be launching Gucci Décor, a collection of home items that are dressed in Alessandro Michele's signature eclectic touch. The collection ranges from porcelain candle holders and metal trays, to decorative folding screens and wallpapers.
With Gucci Décor, the idea is "not to prescribe a particular decorative look, but to provide elements that allow for living spaces to be customised". The line has all the elements that we've come to love of Michele's Gucci; a touch of contemporary romanticism here, a touch of whimsical flora and fauna there. There are cushions in rich velvet sumptuously decorated with snakes, tigers and tassels, wallpapers in silk, vinyl and paper, as well as porcelain scented-candle holders (made by Richard Ginori) featuring Gucci Garden details in 3D.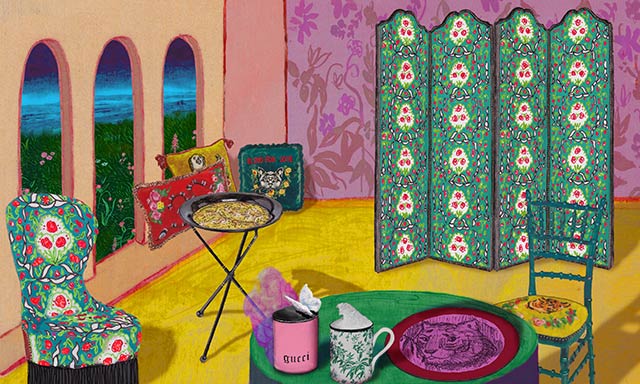 Take a look at the Gucci Décor collection here:
01
02
03
04
05
06
07
08
09
10
11
12
13
14
15
16
17
18
19
20
21
22
23
24
25
26
27
28
29
30
31
32
Related stories:
Gucci's Fall 2017 ad is every sci-fi lover's dream come true
Gucci's Garden is a feast for the eyes
Inside Gucci's special collaboration with Spanish artist Coco Capitán