Shopping for gifts can be exhausting, so why not just make them yourself?
Reindeer bottles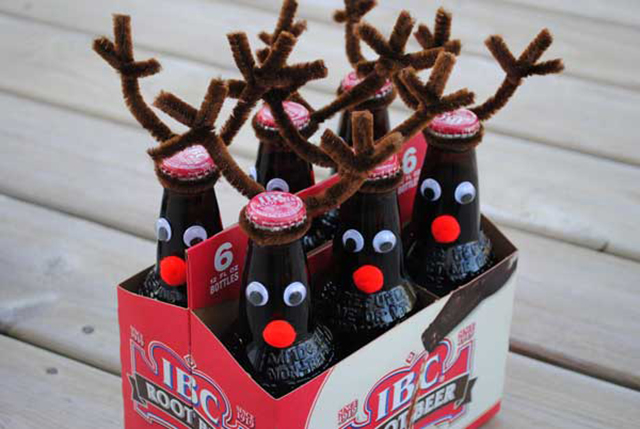 These adorable decorated glass bottles have been making quite the statement all over the net, and it's easy to see why - the actual gift is hardly a disappointment, after all, who doesn't like soda, rootbeer, beer or any other bottled beverage? Decorating these bottles seems fairly simple enough: use pipe cleaners - twist and turn them to create the shape of antlers - and wrap them around the bottlecap. For the bright red nose, mini pom-poms and googly eyes from any DIY store should do it, attached with either hot glue or super glue.
Image and tips from Lifeofamodernmom. 
Doodled mugs... and everything else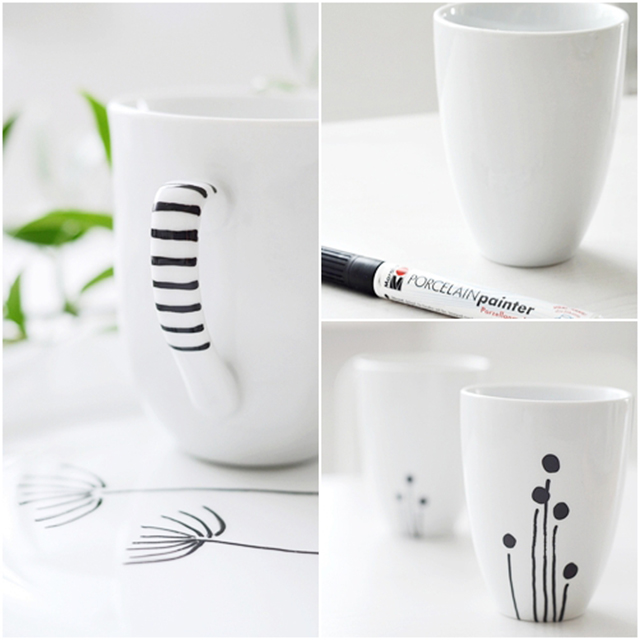 Sharpies are your best friend here - or if you want something a little more durable, go for permanent markers that can be used on porcelain or plastic, and then add some lacquer of some sort, to lock it all in. The best thing about this kind of gift is that it can be 100percent customisable and original. Can't draw to save your life? Write a funny quote, or an inside joke of some sort. Otherwise, Sinnenrauch's designs (pictured above) go to show that keeping it simple can make all the difference. You can also go the extra mile by doodling on anything else - dishes, cellphone cases, vases, and virtually anything that can be doodled on that can constitute a lovely personalised gift. 
Jars, jars, jars
Jars are the most transitional object you can find: you can use them as vases, candleholders, penholders, cookie storage and whatever you please. And they're also incredibly fun and easy to decorate and customise. You could create stencilled jars like this one on Pleasenotepaper.com, using spray paint. You could also simply glue paper cut-outs on the jars, add glitter via glue, add stickers - anything. Go the extra mile by trying these crazy ideas on Buzzfeed.
Gift sets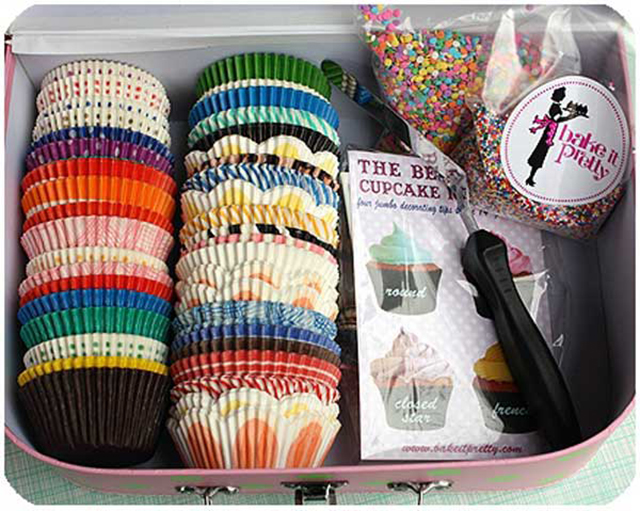 If you can't set your mind on just one gift, why not indulge a person's general likes and hobbies? For example, for a person who is good with crafts, get them a mix of craft tools - sewing thread, buttons, coloured pens, stickers, etc - and bundle them up into a cute package. Another safe bet is edible items. You can hardly go wrong with beautifully packaged cookies, candy, chocolate, nuts, and the like. Add anything Christmassy to the package to make it even more festive: themed ribbons, pine cones, glitter, and the like. Heck, you could even wrap these up and chuck it into one of those customised mugs or jars you made. So many possibilities with this modern gift basket!
Image from Bake it Pretty. 
If you can sew, felt fabric is your best friend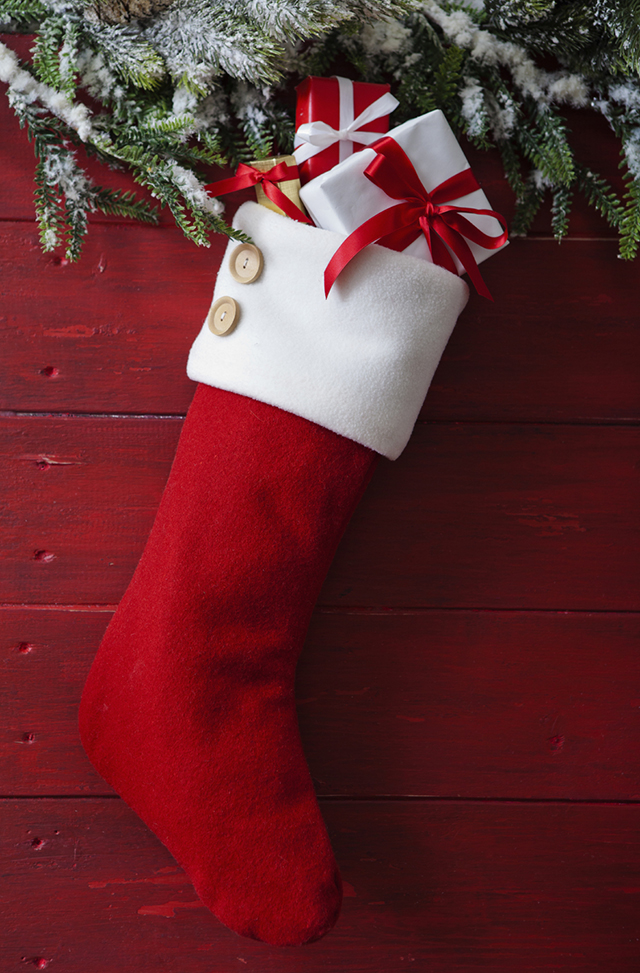 Felt fabric is incredibly fun to work with, especially if you like playing with colours. You can also create just about anything, from pillows, to pouches, to just about any decorative item. Unlike other fabrics, felt is pretty much like the fabric equivalent of paper: easy to manipulate, easy to cut and sew, and straightforward to craft. A simple Pinterest search will give you a massive amount of ideas for gifts you can give not just for Christmas, but throughout the year.