Joel Tan, or better known by the moniker Gentle Bones, has come a long way since his stint of putting up covers and originals online during his A-Levels days. It wasn't long before he caught the attention of the masses with the single 'Until We Die', which soared to the top of the local iTunes singles chart circa 2014. But 2016 appeared to be the breakthrough year for him, where he released his sophomore EP Geniuses and Thieves, penned a major label deal with Universal Music Singapore, headlined and sold out two nights at the Esplanade, toured the region, and made it to Forbes' 30 Under 30 Asia list.
The Singaporean singer-songwriter has certainly been keeping busy since then, as fans were rewarded with both a collaborative album and new solo releases in the last year alone.
Gentle Bone's latest EP, 'Michelle'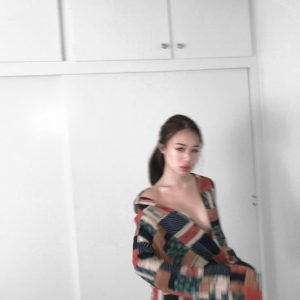 If you're putting together a playlist that revolves around the matter of the heart, Gentle Bone's latest EP Michelle will make a groovy, poignant addition to your library of love songs. Featuring three tracks, the Singaporean singer-songwriter's latest body of work follows the electro-meets-R&B sound that he has developed over his past few releases, accompanied by heartfelt lyrics—or love letters, if you will—dedicated to his friend who inspired the EP.
Hi Joel! How's 2019 shaping up for you so far?
"It's shaping up great, I am in Los Angeles right now producing new music! How are you guys?"
We're doing good too, thanks! And of course, congrats on the recent EP, Michelle—tell us about the direction behind your latest work.
"This EP is a love letter to Michelle and it's me putting together everything that I've learnt from my journey in music so far into three simple love songs."
So far you've released the lyric videos for 'I Wouldn't Know Any Better Than You' and 'Be My Ocean' from the EP, and they are both animated videos. What prompted that move?
"I want my listeners to be focused on the music I create and a lyric video really helps with that. I've been really drawn to the power of animation lately."
Going back to 'Be My Ocean', what was the inspiration behind the music video?
"To show how great love can take many shapes and forms!"
We noticed that you deleted most posts off your Instagram before the drop 'I Wouldn't Know Any Better Than You'. Was that a creative decision or…?
"My main goal is to create great music and every time that I release something new, I'd like for that to be the only focus on my public platforms."
It's pretty crazy to think that at 24, you've already been in the industry for almost 10 years. How do you think you have grown as an artist over the years?
"It's been an amazing journey, I've done more that I could possibly imagine I'd do. And it's amazing to know that creating music is still my first love."
Are there plans to play in Malaysia anytime soon?
"Yes, as soon as I am done with the new music I am working on! I'd like to be able to have an amazing setlist planned for my future shows."
Who have you been listening to as of late?
"The new 1975 album is inspirational!"
What is one advice you'd like to impart to the budding musician?
"I always think back on my first days on YouTube and always try to remember why I first loved making music."
Will there be new material coming in the year ahead? What's in the pipeline?
"Currently working on some singles, I hope to put that out ASAP!"
Stream 'Michelle' by Gentle Bones here. 
| | |
| --- | --- |
| SHARE THE STORY | |
| Explore More | |