Culture
7 Adventurous Malaysian photographers to follow on Instagram
Turning wanderlust into reality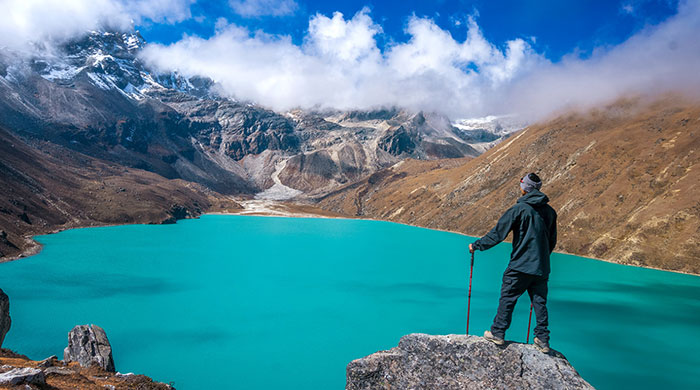 From hiking in Hawaii to journeying towards Gokyo Ri on the Himalayas, these Malaysian photographers take their Instagram followers on picturesque adventures as they traverse the world and encapsulate the life of the places they travel to in stunning images—travel and photography have never looked better together. The only drawback of scrolling through their feeds? You would wish you were there too.
Zahariz Khuzaimah | @zahariz



An adventurer, photographer and a filmmaker, Zahariz lives the nomadic life and calls the road his home. His latest adventure sees him taking on the extreme high altitudes of the Himalayas, resulting in breathtaking photos of glorious mountainscapes.
Suzanne Lee | @suzanneleephoto



Journey through some of the roads less travelled in Asia through the eyes of Suzanne. A documentary photographer and photojournalist based in both Malaysia and India, her resume includes international editorial assignments for the likes of The Financial Times and Saveur Magazine.
Rayyiu Radzi | @rayyiuradziphoto



The beauty of Ray's photos lies in the raw, real and everyday moments that he captures. He has an eye for interesting angles and vivid portraits, with each photo seemingly telling a story of their own.
Ismael Ma | @ismael_ma



Ismael is an outdoor enthusiast with a keen eye for landscape photography. What really caught our eyes on Ismael's feed is his documentation of his hike on Mount Rinjani in Lombok, Indonesia—complete with awe-inducing shots of the night sky.
Sanjit Das | @sanjitdas



A documentary photographer and member of Panos Pictures, Sanjit travels the world to capture stories of people and places, with a focus on issues ignored by the mainstream media. This translates into impactful photographs that carries a sense of culture and emotion with them.
Noit Pippo | @noitpippo



If you love the ocean and the blues, you'll love Noit's feed of endless water adventures. He documents moments both in and out of the water, with the occasional mountainous views to boot.
Razlan Yusof | @razlany


So Razlan doesn't go beyond the borders as much as the others in this list do, but he travels around Malaysia quite a bit, and what he does excellently is capturing life on film—unedited, raw and beautiful.
Related stories:
7 Homegrown minimalist Instagrammers to follow right now
9 Malaysian photographers to follow on Instagram
| | |
| --- | --- |
| SHARE THE STORY | |
| Explore More | |