Hold off on the straightener, ladies. Paris Fashion Week SS17 just made anti-perfection cool again with the quirkiest runway beauty statements yet
There's no such thing as a beauty 'flaw'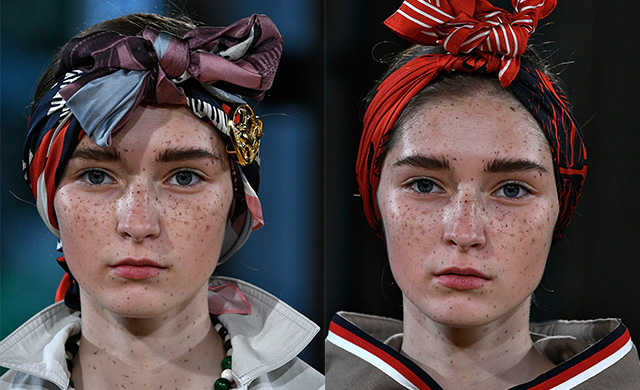 Time to show your beauty insecurities who's boss. Undercover leads the way by sending a bevy of faux-freckled faces down the runway as a nod to natural beauty signatures - what was your issue with your tiny, tiny beauty spots again?
Don't fight the frizz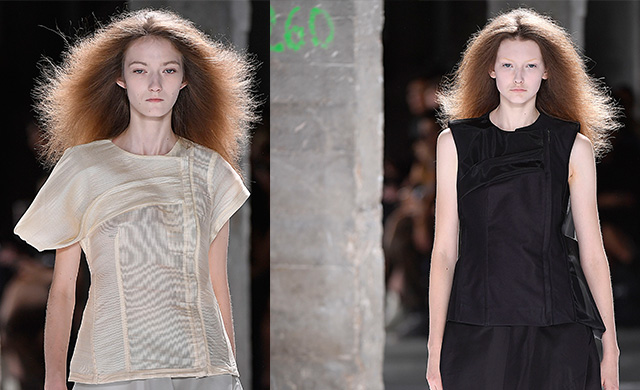 Here's Rick Owens reminding us that not every strand of hair needs to be straightened, slicked or spritzed to death #FreeTheFrizz
Why. So. Serious?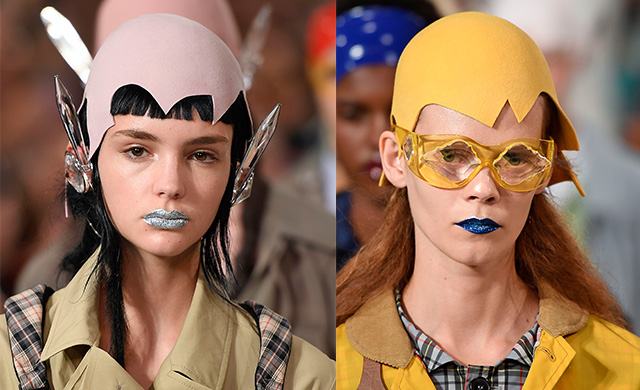 Where's the fun in life if you can't take time out to just...be? That doesn't necessarily mean you need to don egg shell-inspired caps x glitter lips ala Maison Margiela, but you get our drift - have fun with makeup! Put it on! Wash it off! Perfection is overrated.
Turn up your fringe game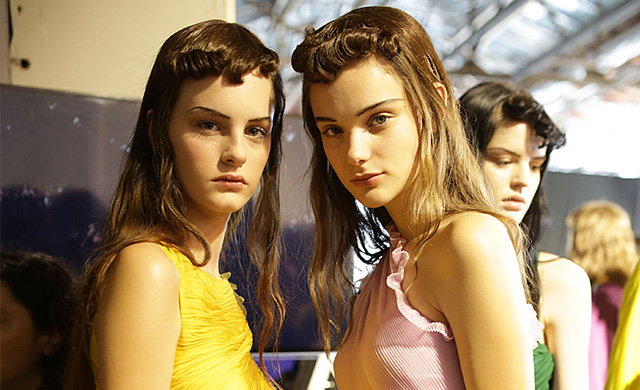 Literally - as seen at Rochas. Tired of hearing about It-girl bangs? Us too! We love this pin up-girl version for a fun spin on the dozens, we means dozens of cool bangs out there. About time!
No-parting: the new parting?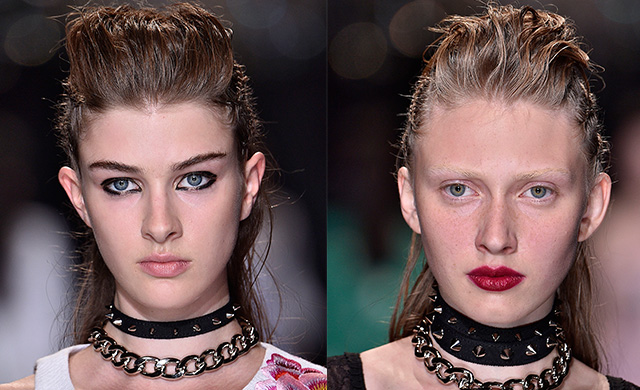 Centre, extreme side, blah blah blah. Hello, anti-gravity bangs - Andrew GN proves no-parting may be a notch (or three!) cooler than its serious sisters. And when it comes to the no-part fringe, go high or go home.
Fortune favours the bold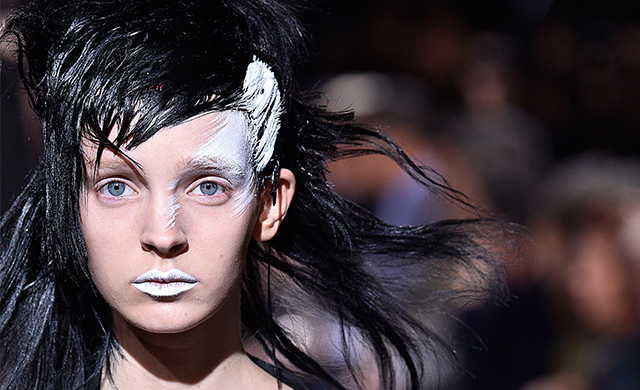 If this saying is true, it's time you let nothing get in the way of experimenting with your look. We're not saying go up against the avant-garde artists like Yohji Yamamoto with the paint-splotches...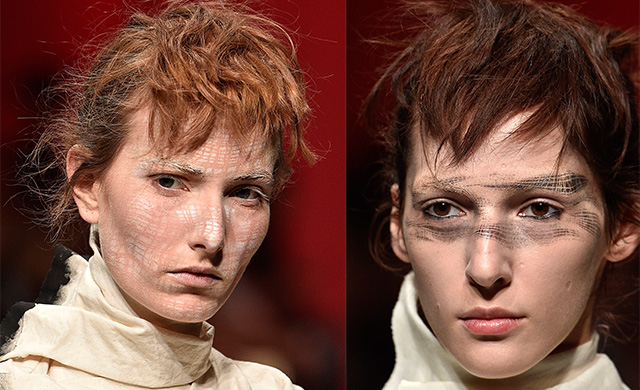 ...or bandit-inspired eye makeup at Aganovich but truth be told, the possibilities are endless - so, what's stopping you?
More adventurous makeup inspo ahead....
15 Kookiest eye makeup trends to try now
Milan Fashion Week SS17 is bringing back bangs