Beauty
Embrace a glowing, clear, and toned complexion with this skin-caring duo
Perfectly radiant
Image: Instagram/@angelamarklew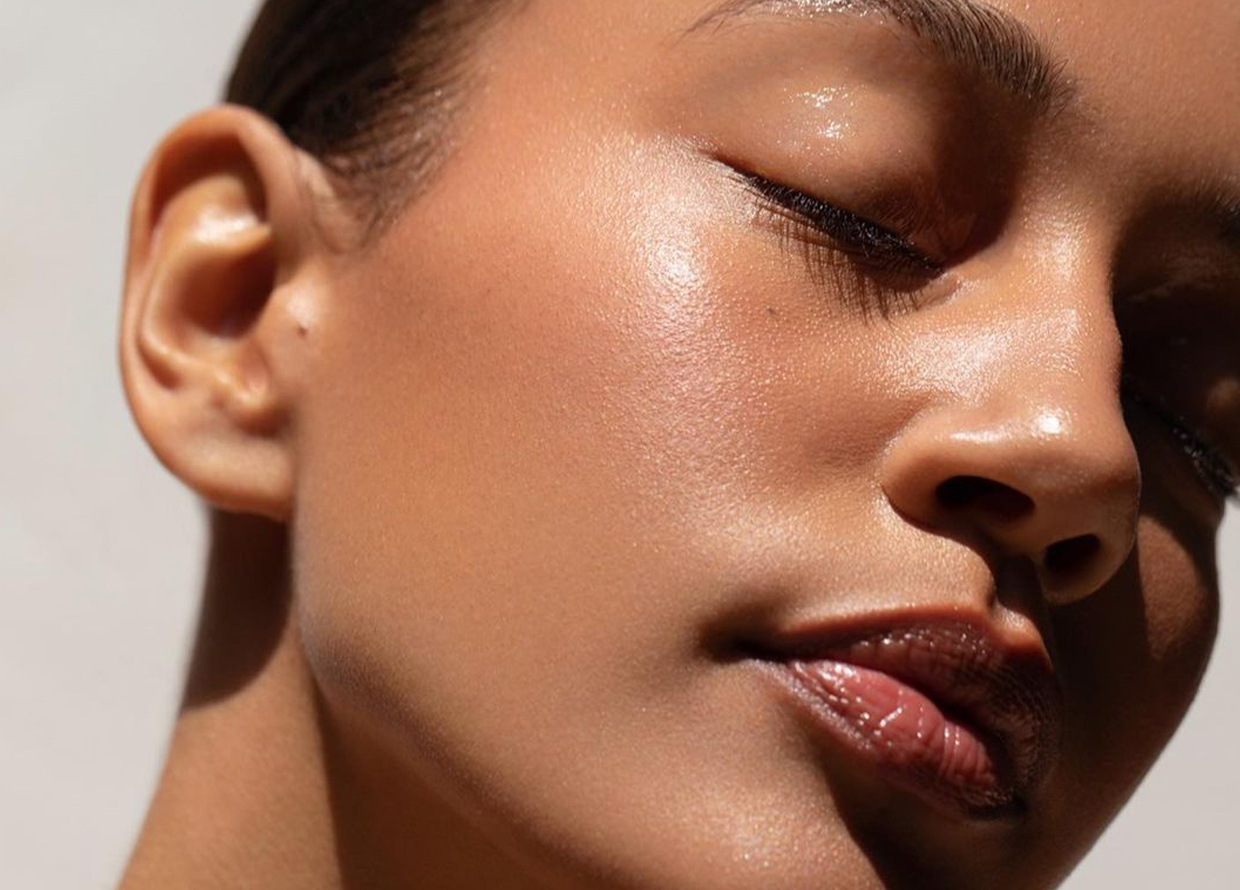 Getting an Instagram-ready complexion is no easy feat, but these two products are here to make the process much, much easier.
Tanamera's Black Formulation Facial Soap and Toning Green Coffee Scrub are everything you could ask for in a cleansing routine. Homegrown and harnessing the best that nature has to offer, these face and body care essentials are made to tone and balance the skin both aesthetically and structurally. Just ask the BURO Beauty Council, who are ardent advocates for the formulation, citing firmer, smoother, and more radiant skin with months of consistent use. Ahead, we've detailed how the products can be incorporated into your routine (and included two beauty hacks to try once you do!). 
Find everything you need to achieve beautiful skin from top to toe below:
FOR THE FACE 
View this post on Instagram
Clear, radiant skin starts with a good cleansing routine, and Tanamera's Black Formulation Facial Soap is the perfect product for the job. Made with antioxidant-rich glutinous rice, skin-toning wild ginger, and acne-fighting betel nut, it helps to reduce blemishes and excessive oil production within the skin. 
To use, lather the soap in your hands and use the foam to cleanse your skin, working the cleanser into your skin for a full minute before rinsing. Plus, with a couple of tweaks, you can also use it as a face scrub or a face mask—here's a quick guide to these beauty hacks:
BEAUTY HACK 1: FACE SCRUB
For smoother, softer skin, use the Black Formulation Facial Soap as a physical exfoliant. Simply wet the soap and your face, then lightly rub the bar directly onto your skin in circular motions for a gentle exfoliation.
NOTE: Do not apply the bar directly to active breakouts as this can lead to contamination. Instead, continue to use the soap as a cleanser and wait until your breakout has calmed down.
BEAUTY HACK: FACE MASK
Use the Black Formulation Facial Soap as a face mask for clearer, less oily skin. Start by soaking the soap in hot water for five minutes, until its outermost layer is softened. Then, apply the softened layer of soap onto your face and neck and leave on to work its magic. Once dry, rinse thoroughly and follow up with a toner and moisturiser of your choice.
Want to try it out for yourself? Shop the Black Formulation Facial Soap here.
FOR THE BODY
View this post on Instagram
Smooth and silky skin is just a scrub away, and there's no better product for the job than Tanamera's Toning Green Coffee Scrub. Using green coffee extract and a phytocomplex of batterwrack, ivy and meadowsweet, the salt scrub has been formulated to tone the skin as it exfoliates.
Say goodbye to loose skin and uneven tone—this power-packed body scrub is here to address any and all skin concerns. Just apply the scrub to wet skin twice a week and massage in circular motions, paying special attention to areas of dryness or uneven tone. Then, rinse with water and pat dry. 
Remember: Do not use soap to wash the scrub off—you'll want to leave the remaining botanical extracts and oils on to nourish your skin and prevent dryness.
Like what you see? Shop the Toning Green Coffee Scrub here.
PS: The Toning Green Coffee Scrub won the 'Best for Smooth Skin' award in the 2022 BURO Beauty Empties. Find the full list of winners here.
Find more beauty stories like this here.
| | |
| --- | --- |
| SHARE THE STORY | |
| Explore More | |