Skincare
How the Sothys Noctuelle™ Renovative Micro Capsules is revolutionising skincare
Efficient and effective
Featured images: Instagram / @ranechin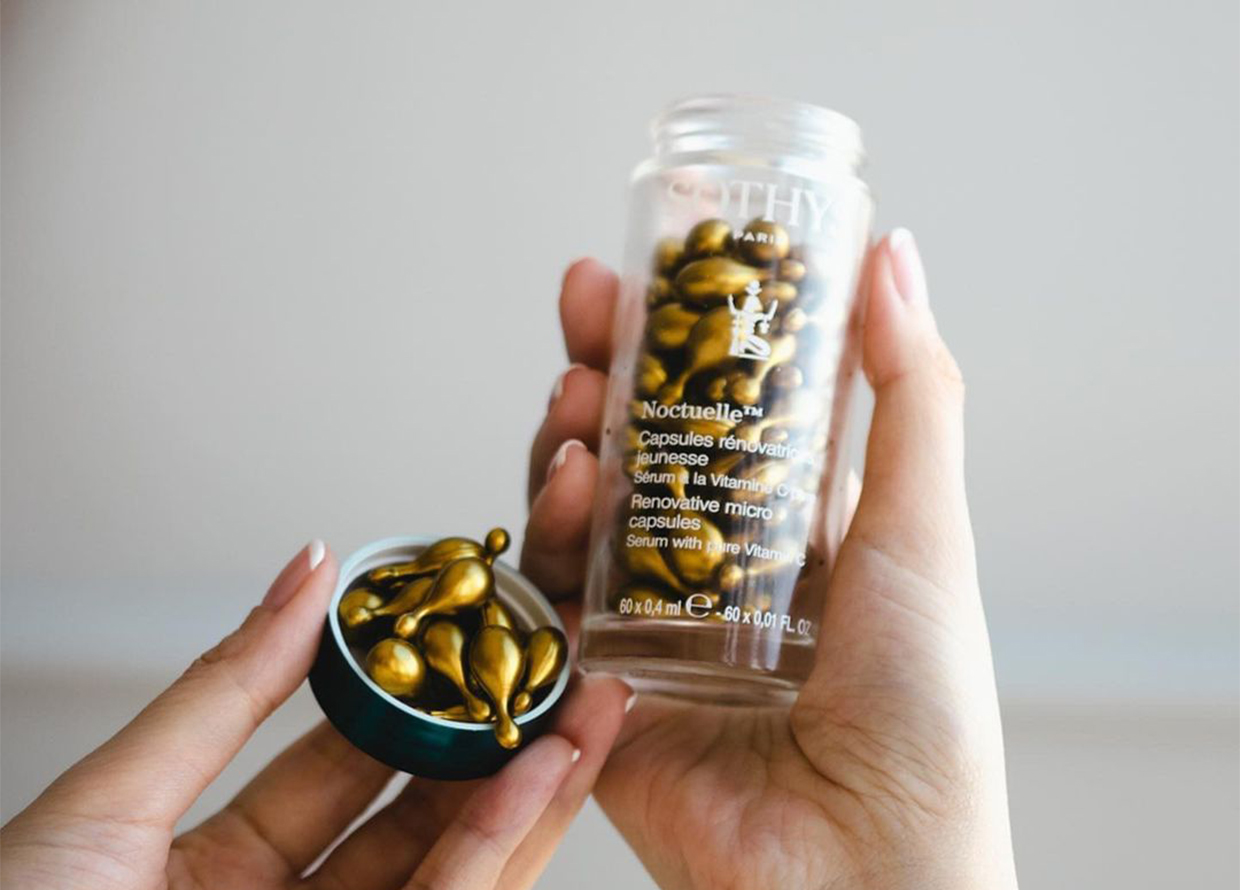 In the world of skincare, innovation is always welcomed. Here's a closer look at a cutting-edge technology that delivers exceptional results in the world of anti-ageing. 
With the vast array of skincare products spotlighting similar benefits in the market, it can sometimes feel like we're being offered the same things over and over again. However, as our needs evolve, the beauty industry works hard to innovate and adapt to our changing demands. One example is French beauty brand Sothys's revolutionary approach to anti-ageing skincare through the Noctuelle™ Renovative Micro Capsules. Here's why it stands out as an innovative solution.
View this post on Instagram
Mini but mighty
Unlike serums that come in glass bottles with droppers, the critical innovation of Noctuelle lies in its encapsulation technology. How it works is that each tiny capsule offers a single product usage, containing a potent blend of active ingredients released upon application. This high-performing serum is made with a minimalist formula of pure, stabilised, 20 per cent vitamin C protected by innovative encapsulation technology, allowing for targeted delivery to the skin every single time. This ingredient is known for its brightening properties to reduce the appearance of dark spots and even out the skin tone. Despite its high concentration, the serum is gentle on the skin. 
View this post on Instagram
A luxurious experience
Upon application, the microcapsule releases a silky texture that glides effortlessly onto the skin, providing a luxurious sensory experience. The reparative nature of the serum and active ingredient that penetrate deeply into the skin is more suitable with a night-time routine, allowing you to indulge in a satisfying pampering ritual right before you sleep. With regular use, the Sothys Noctuelle™ Renovative Micro Capsules visibly improve the skin's texture, reduce the signs of fatigue, and reveal a brighter, more youthful complexion.
The single-use capsules ensure that each application is hygienic and perfectly measured, making it convenient and travel-friendly. Another notable benefit is the serum's versatility. No matter your skin type—be it regular, combination or sensitive—the gentle yet effective formula ensures everyone can enjoy the benefits without irritation or discomfort.
All in all, the Sothys Noctuelle™ Renovative Micro Capsules is an innovative skincare solution that you need to try out for yourself. Find out how it impressed this year's BURO Beauty Empties' judging panel here.
For more beauty stories, click here.
| | |
| --- | --- |
| SHARE THE STORY | |
| Explore More | |