Skincare
What are rubber modelling masks and why are they Korea's favourite skincare secret?
Trend alert
Image credit: Dr. Dennis Gross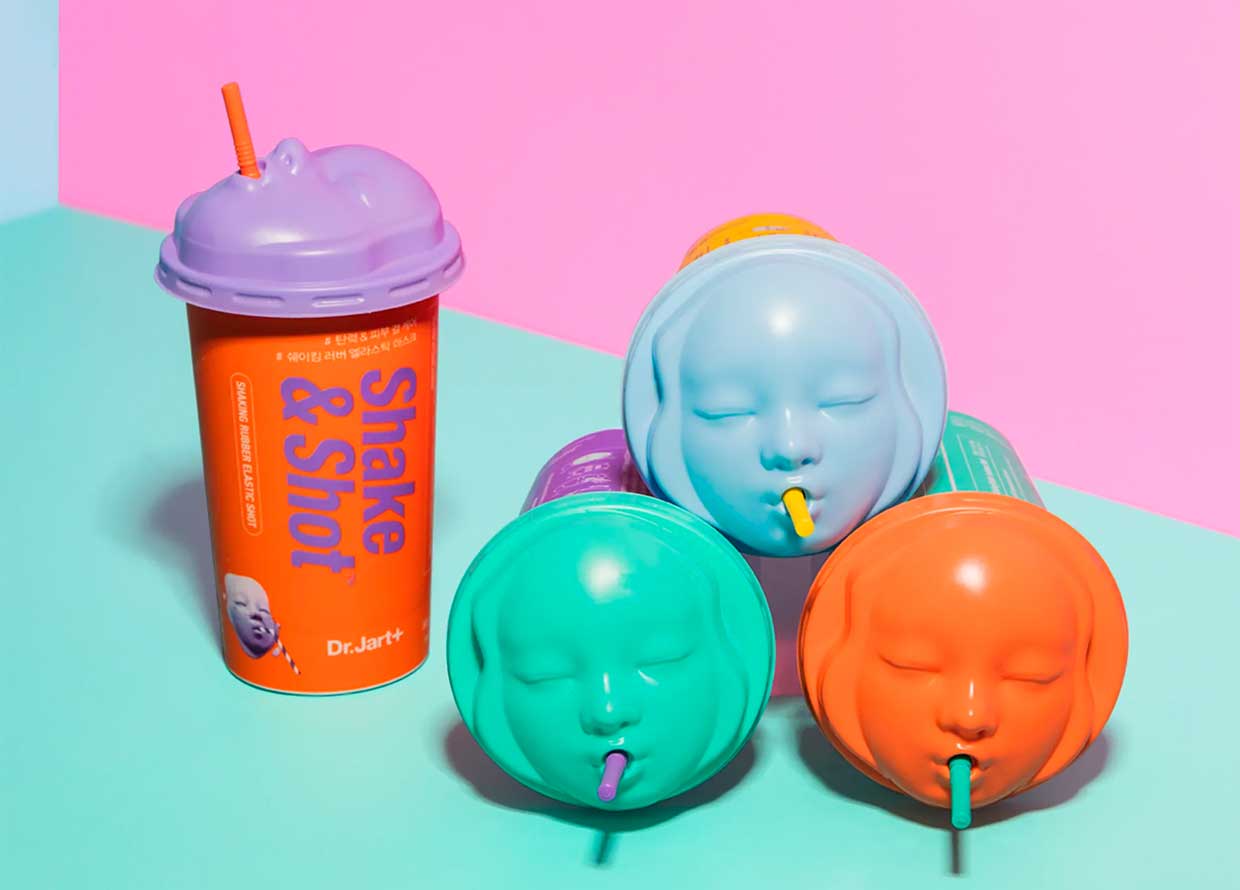 Masking up has never been so fun—find out why modelling masks are skincare's hottest trend and where you can shop our curated picks.
Rubber modelling masks have been trending on social media lately, but they're not exactly new. In fact, they've been a staple among estheticians and used in beauty clinics for decades. So, why have they suddenly become your favourite skinfluencer's new must-have? While they're traditionally sold in bulk tubs for beauticians, the surge in popularity in these masks has seen brands repackaging their formulas for individual use, making it easier than ever to apply these masks from the comfort of your vanity.
These masks are loved for their superb effects and the meditative DIY appeal that lets skincare lovers have a little fun throughout the process.
(Writer's note: I have tried out these masks both at home and at facials and, truly, the results do not disappoint! My skin was left looking brighter, softer and it even reduced the redness of my sensitive skin.) 
If we've piqued your interest in getting these masks, scroll down for the need-to-knows of the trend and where to shop it:
What is a rubber modelling mask and how does it work?
Rubber modelling masks are an upgraded version of your average sheet mask. The mask comes in powder form but once water is added, it turns into a thick gooey paste, ready to be spread over your face with a spatula. It then dries up into an elastic, rubbery texture that can easily be peeled off and thrown away. TIP: Make sure the sides of the mask are thicker to ease the peeling process.
PS: Don't let the name fool you! The rubbery texture is actually created by marine algae as opposed to latex, so it offers extra benefits to your skin.
How are rubber modelling masks different from other face masks?
Unlike normal sheet masks, modelling masks do not slip or drip easily. Most importantly, they create an occlusive barrier on the skin, sealing in hydration and nutrients better and preventing them from evaporating to optimise the effects of each masking session. These powdered formulas also help in clarifying and toning the skin without irritation.
Who needs to use these masks and how frequently can you use them?
Modelling masks are formulated for a range of different functions depending on the brand, but if you are suffering from dry, sensitive skin or uneven skin tone, you should definitely give them a shot. These masks all have three common benefits which are to calm, brighten and provide intense hydration for the skin.
We'd recommend using these masks just once or twice a week, which will be more than enough to maintain the benefits that they offer.
Where can you get rubber modelling masks?
Rubber modelling masks are relatively new to Malaysia, so they can be hard to track down. Fret not, though—we've still got options for you to shop below:
For more skincare guides like this, click here.
| | |
| --- | --- |
| SHARE THE STORY | |
| Explore More | |