Picture this: You've just woken up in a strange room at a beach resort. Don't panic! You're supposed to be here. You've got your destination wedding coming up and you're on a little pre-nuptial bachelorette vacation.
Needless to say, the only thing you're feeling right now is blissful. You've spent the whole of yesterday lounging on the beach, sipping on cocktails and doing some very light wedding planning (your wedding planners have got the rest covered). Simply put, it has been the most serene pre-wedding holiday of your life… until you get up and hop in the shower.
READ: Beauty Chats: 7 Wedding planning tips Athisha Khan learned from her bridal beauty routine
You don't notice it at first. The shower is pretty steamy and sudsy, so you're not seeing much of your skin. Besides, it's pretty early so your brain isn't quite lucid just yet. It's when you step out and look in the mirror to do your skincare that everything becomes painfully clear.
The tan lines. They're everywhere. Your new off-the-shoulder bikini top is literally burned into your biceps. The shape of your sunglasses is etched into your temples. Upon turning around, you realise the strappy back has also left some not-so-neat tan lines in their wake. This is a disaster.
The wedding is next week! What do you do? Your strapless dress won't cover these! Don't fret just yet—we've got some solutions. Ahead, find out how to fade accidental tanlines quicker (or how to cover them up if you just can't wait it out):
How to fade tan lines
TIP #1: Stay out of the sun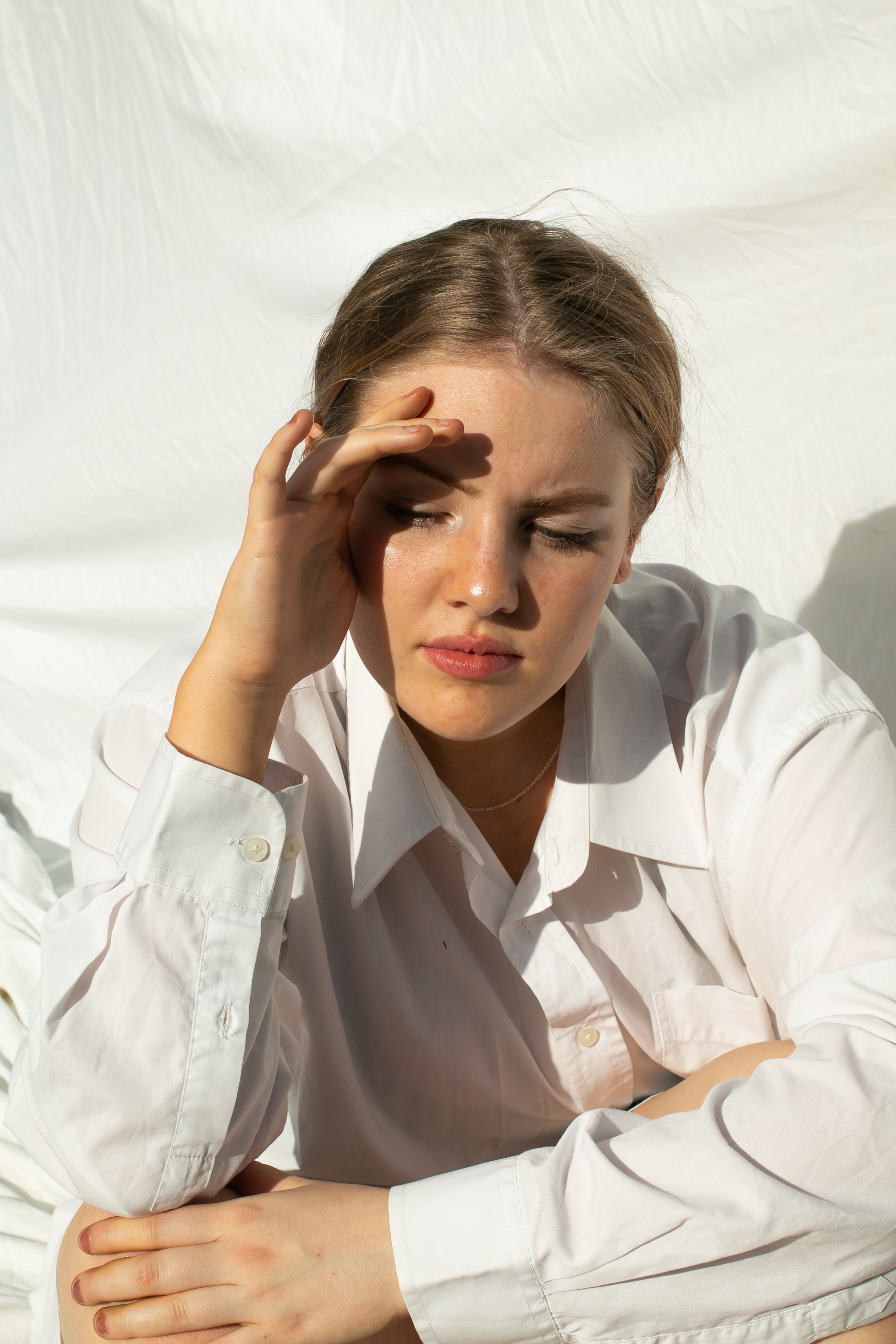 Though your first instinct may be to return to the sunshine to bake yourself to an even golden brown, we urge you to reconsider. Believe it or not, the tanned areas of your skin can and will continue to darken, foiling your plans to even out your tanlines.
Further, any kind of tan is a sign of irreparable UV damage—please don't subject the rest of your skin to any more trauma and work on lightening your botched tan in other ways.
TIP #2: Wear your SPF
The best way to get rid of tan lines is to avoid them in the first place (hindsight is truly 20/20). So, in the great outdoors, your best friend is sunscreen—specifically, a broad-spectrum sunscreen with SPF30 or higher. You'll want to lather a substantial amount onto your skin (you'll need at least a shot glass worth of SPF to adequately cover your body), and reapply every two to four hours (more if you're sweating or swimming)!
READ: Sunscreen 101: Your guide to all things SPF (and PA++++)
Plus, where you can, make sure to double up on sun protection and cover up as much of your body as you can with clothing. It's not an ideal solution for exercising, but it's worth it to avoid skin damage and the risk of cancer!
Further, it's important to remember that, while you're working on fading your tan lines, you should be keeping on top of your SPF applications to prevent them from getting even worse.
SHOP SUNSCREENS:
TIP #3: Exfoliate regularly
As you probably already know, exfoliating helps to remove the outermost layer of dead skin cells on your body, thus helping to fade your tan lines quicker.
You can use a physical exfoliant for this, but our recommendation would be to use a chemical exfoliant like glycolic acid or lactic acid. Not only will it help to prevent you from scrubbing your skin too hard and causing more damage, but chemical exfoliants can also penetrate deeper into your skin.
However, keep in mind that you should avoid over-exfoliating your skin to prevent further damage—you'll want to exfoliate no more than two to three times a week.
SHOP EXFOLIANTS:
TIP #4: Use a retinol
One surefire way to speed up the fading process is to use a retinol (or a retinoid, if you can get your hands on the prescription stuff). This buzzy active is perfect for the task, working to speed up skin cell turnover so that you can shed your damaged epidermis and bid your unsightly tan adieu.
SHOP RETINOLS:
How to conceal a bad tan line
Use self-tanner for a more even, all-over glow
For those who want resilient, long-lasting, and even coverage while fading out a bad tan line, self-tanner is probably your best bet. Not only will it help to blur and conceal any bad tan lines, but it'll also stay put through a dip in the pool and a round of cardio.
NOTE: When applying self-tanner you'll want to prep your skin well. Namely, you'll want to clean your skin, exfoliate, and moisturise well to avoid a patchy application.
SHOP SELF-TANNERS:
Blend out the lines with a body foundation
In a pinch? Here's a tip: Instead of going over your whole body with the self-tanner, try creating a more gradual blend over the tan line itself. All you'll need is a little foundation, powder, and setting spray:
STEP 1: Apply the foundation over the tan line and buff the edges out until it isn't obvious anymore.
STEP 2: Spritz with a setting spray and set with a generous amount of powder to keep it from budging over the course of the day and ruining your clothes!
NOTE: This technique will probably work best on lighter tans, but if you've got a more stark contrast going on, you could try using a few different shades to create a more gradual blend over the tan line.
SHOP BODY FOUNDATIONS.
How not to get rid of tan lines
The road to tan-less skin is an arduous one, but whatever you do, please avoid "natural" remedies like lemon baths. While you'll probably find an assortment of DIY recipes involving this citrus, applying this directly to your skin can cause more (permanent) damage than it's worth. How?
Essentially, lemon is highly acidic at a pH of 2, meaning it could very well give you a chemical burn if you're not careful (ouch!). Rather than risk it, use any of the remedies we've detailed above to fade your tan!
Obviously, once you've got a tan, there's nothing you can do to fade it overnight. That said, the tips we've divulged today will help you on your way to line-less skin in record time. Good luck!
Find more skincare stories like this here.
| | |
| --- | --- |
| SHARE THE STORY | |
| Explore More | |