Skincare
BURO Beauty Stash: Retinols, acids, hydrators and more beauty launches to add to cart this month
Straight in the basket
Image: Sarah Tai for BURO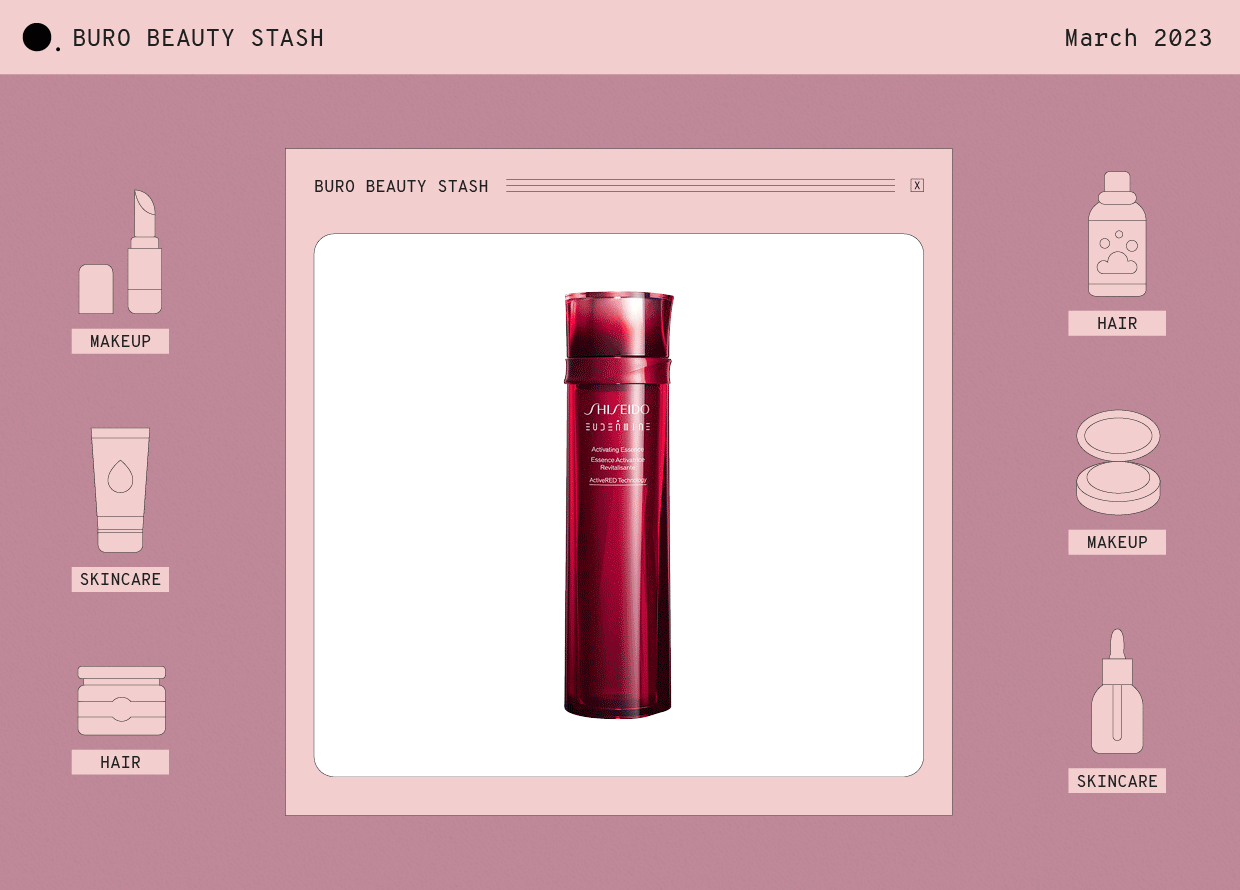 For this month's BURO Beauty Stash, we're back with another roundup of great skincare recommendations—from gentle retinol serums to oil-wicking skincare primers, find Team BURO's picks below…
Got a skincare issue you want resolved? We've got the solution. Whether you're hoping to tackle excess oiliness, uneven texture, hyperpigmentation or excess dryness, March's beauty launches are bountiful with multi-tasking fixes.
From Omorovicza's new skin-softening oil to Dermalogica's anti-ageing elixir, find our full reviews ahead!
Omorovicza
Queen Oil, RM659
View this post on Instagram
"I tried the Queen Cream first from the same line, and honestly, I wasn't that huge of a fan as it has an incredibly thick, balm-like texture that didn't sit right on my face and made my makeup run. It certainly isn't suited for our weather, which is why I've only used it once and planning to keep it for my travels abroad. However, if you're keen on using a product from the Queen range, I'd like to recommend the face oil. 
"It targets ageing skin and has a rich, silky feel that glides on effortlessly. While it's not a substitute for a daily moisturiser, you can use it at night to treat dry skin and uneven texture. The formula contains nature's most precious oils—such as coconut, evening primrose, sunflower, prickly pear and camelina seed—to feed, nourish and protect the skin. It spreads well and envelops the skin comfortably. 
"The Queen Oil has a strong musky scent you'll enjoy as you doze off to sleep. The bottle comes with a unique plastic dropper that's slightly slanted at the end to give you precise droplets. Overall, I love how healing it is and how it leaves my skin feeling incredibly soft the following day." — Sarah Hani Jamil, Editor
Decorte
Liposome Advanced Repair Eye Serum, RM300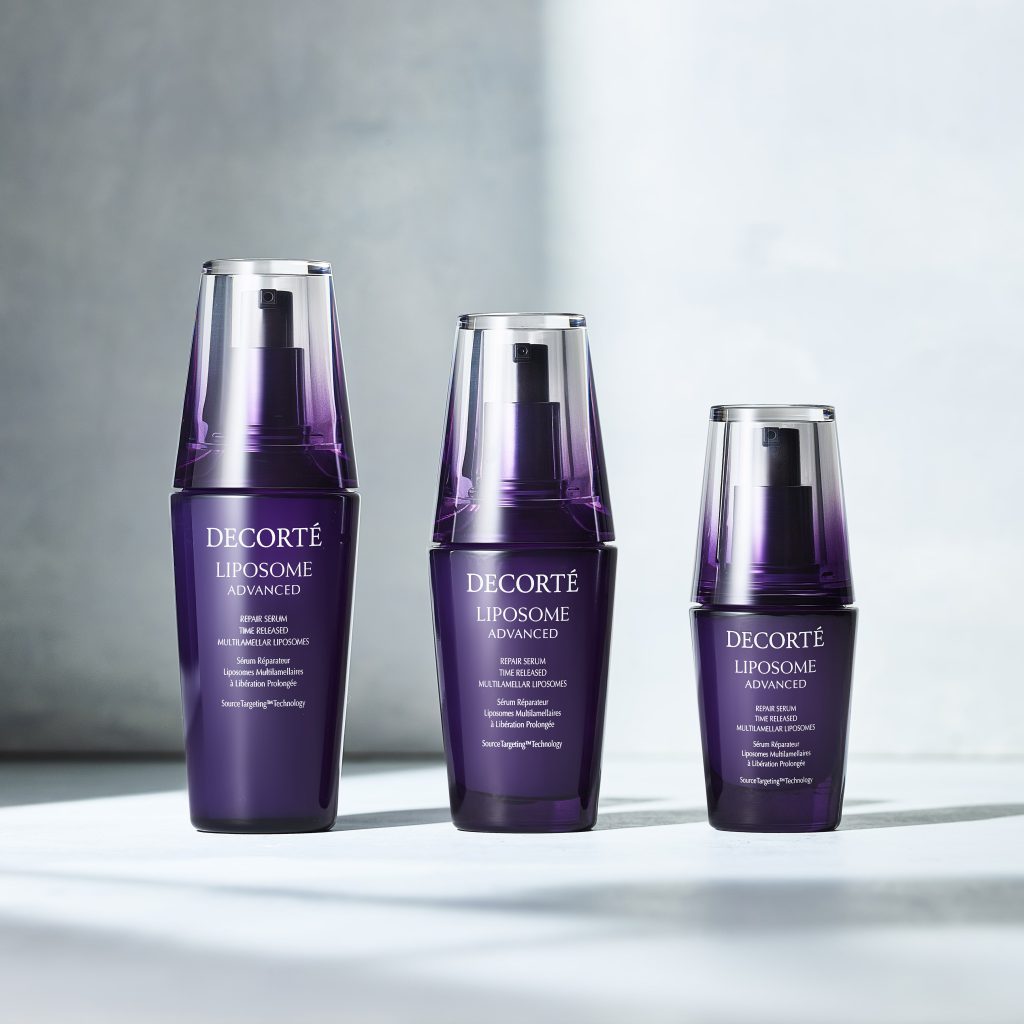 "Designed to complement the face serum, the dynamic combination of both has worked wonders for my skin. This eye serum is made with the brand's signature liposome technology and nano-infusion bicelle, which allows it to continuously release moisture to the eye area throughout the day.
"I usually apply it on freshly-washed skin to allow it to absorb first before applying everything else. However, you can do it the other way around if you prefer. It doesn't feel heavy or irritating on my sensitive eye area, which is a huge bonus since I have allergies. It also relieves puffiness, making my eyes feel refreshed and energised after application. 
"Ultimately, I'm looking forward to seeing how it will improve the appearance of my dark under-eyes, as I have not been using it long enough to see a difference."
Sulwhasoo
First Care Activating Serum VI, RM330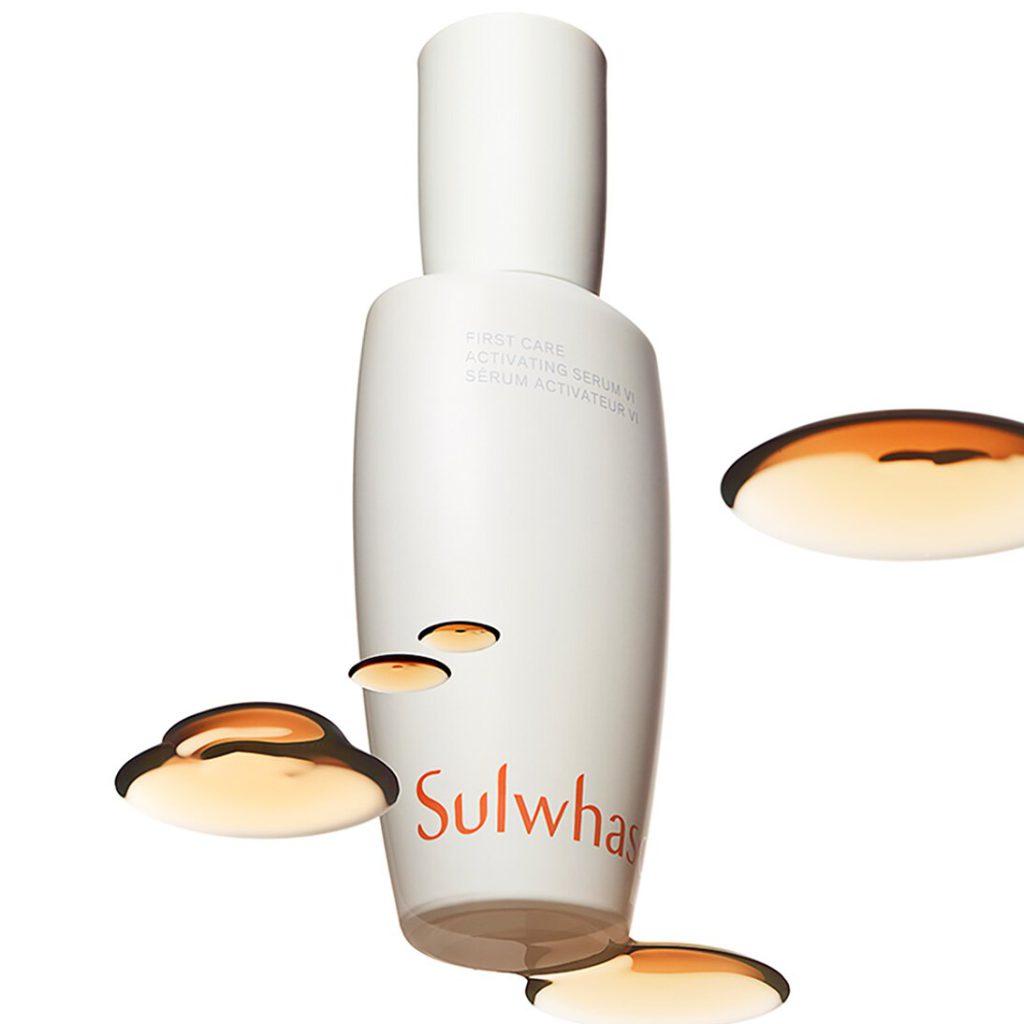 "First off, I'd like to rave about the minimalist, white porcelain bottle that looks very elegant yet utterly modern at the same time. I've been using its previous iterations since 2015, and the new packaging surely makes it more appealing. Sulwhasoo has been going through a brand refresh in the last year, and I'm all for the youthful energy it now exudes, especially with Rosé on board as a brand ambassador.
"The new formulation is now powered with ginseng—a signature ingredient to the Korean brand—allowing it to enhance skin's natural ability to repair itself. The serum has a translucent orange, watery consistency that's cooling on the skin and is perfect for starting your day with. It has a slight herbal scent that is hardly noticeable and goes away once the serum has properly been absorbed. All in all, it's a great everyday essential for skin that needs a moisture boost."
Glow Recipe
Strawberry BHA Pore-Smooth Blur Drops, RM159
View this post on Instagram
"My breakout-prone, combination skin errs on the side of oily in our humid climate, so I tend to spend most of my day caking my face in powder and blotting away excess sebum on my T-zone. As you can imagine, the prospect of a mattifying, texture-smoothing primer-serum hybrid like this one from Glow Recipe is right up my alley. I really love this formula—it's got encapsulated BHA, strawberry leaf extract and strawberry enzymes which work to refine pores and tackle texture over time and both tapioca and rice which mattify the skin and blur pores without causing breakouts.
"I've been using it consistently every day for about a month, and I can say that it has quickly become a firm favourite in my routine. I use it both under sunscreen, which helps me kick the dreaded greasy shine that most SPFs tend to leave behind, and I use it as a mattifying touch-up throughout the day over sunscreen and makeup. I love the satin finish of the product way more than the uber-matte finish that I get with my usual powder, and I can attest to the fact that this serum delivers on all of its promises. The only thing is that it doesn't smell great—a small price to pay when you consider its overall performance." — Redzhanna Jazmin, Senior Beauty Writer
Shiseido
Eudermine Activating Essence, RM360
View this post on Instagram
"I've been using the Shiseido Eudermine Activating Essence for about two weeks now and while you can only see results after seven weeks of consistent usage, I could still see slight improvements in my skin. After applying it daily in the morning and at night, I find that my skin feels more smooth and supple. Because of the hydrating factor as well as ingredients that help with skin clarity and renewal, my skin looks a lot brighter and I found that I was reaching less for fuller-coverage foundations to let my newfound natural glow peak through.
"I do struggle with dull-looking skin at times and some hyperpigmentation, so this was great to see. Texture-wise, the essence is watery and lightweight which my dry skin absolutely loved soaking up. I found it to be particularly softening on my skin right after a shower too (my personal tip!) and it doesn't take long for the essence to be absorbed. It does have a floral fragrance to it thanks to the Jasmine Sambac but I'm not super sensitive to fragrances so I didn't mind it. I can't wait for my complexion to brighten even more after future uses!" — Marissa Chin, Lifestyle & Culture Writer
Dermalogica
Dynamic Skin Retinol Serum, RM469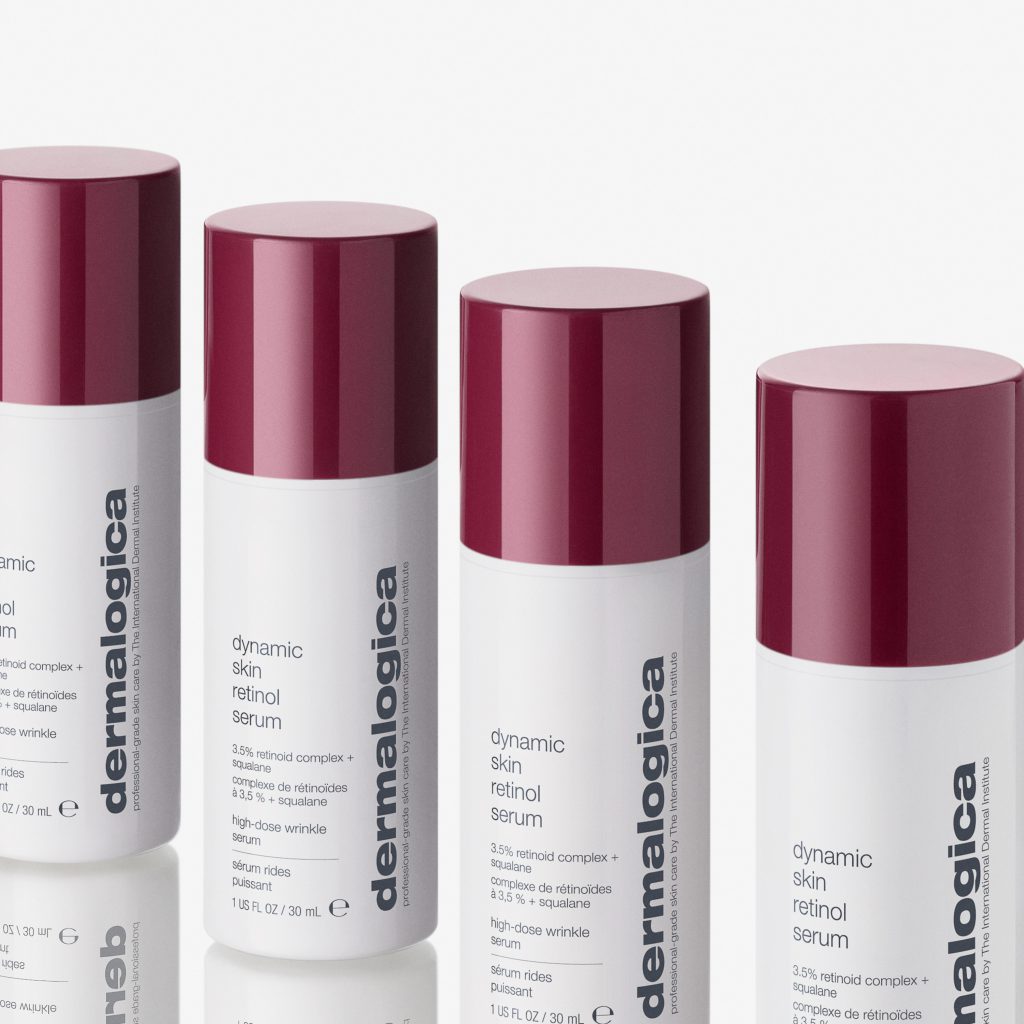 "Retinol is one of those active ingredients that's great for a variety of skin concerns, particularly those related to ageing skin. Dermalogica's new serum takes this gold standard for anti-ageing to greater effect by developing its own high-dose, fast-acting 3.5 per cent retinoid complex, formulated with an advanced retinoid blend and booster technology to reduce visible signs of ageing in as little as two weeks. The multi-retinoid serum also contains squalane to help moisturise and strengthen the skin barrier, as well as beta-glucan which provides hydration and supports skin recovery.
"I've been using the serum every other evening for two weeks now, alternating it with a hydrating serum to avoid skin irritation. It is a retinol product after all, and since I'm reintroducing this potent ingredient into my skincare routine after months, it's probably a good idea to start slow (something to take note of if you've been off retinol like me, or if you're completely new to it).
"And what of the results? Granted, I don't really have noticeable wrinkles now so I can't speak to that anti-ageing benefit, but my skin does feel visibly smoother and less congested so far! I'm definitely encouraged to keep using this, especially since the texture feels hydrating and pleasant sans any stickiness. Thanks to the addition of squalane, I didn't face any irritation or sensitivity at all. As long as I apply SPF the next morning (which I always do), I'm looking forward to seeing improved skin texture in the long run." —Natalie Khoo, Deputy Editor 
Dr. Jart
Pore Remedy Renewing Foam Cleanser with Glycerin, RM120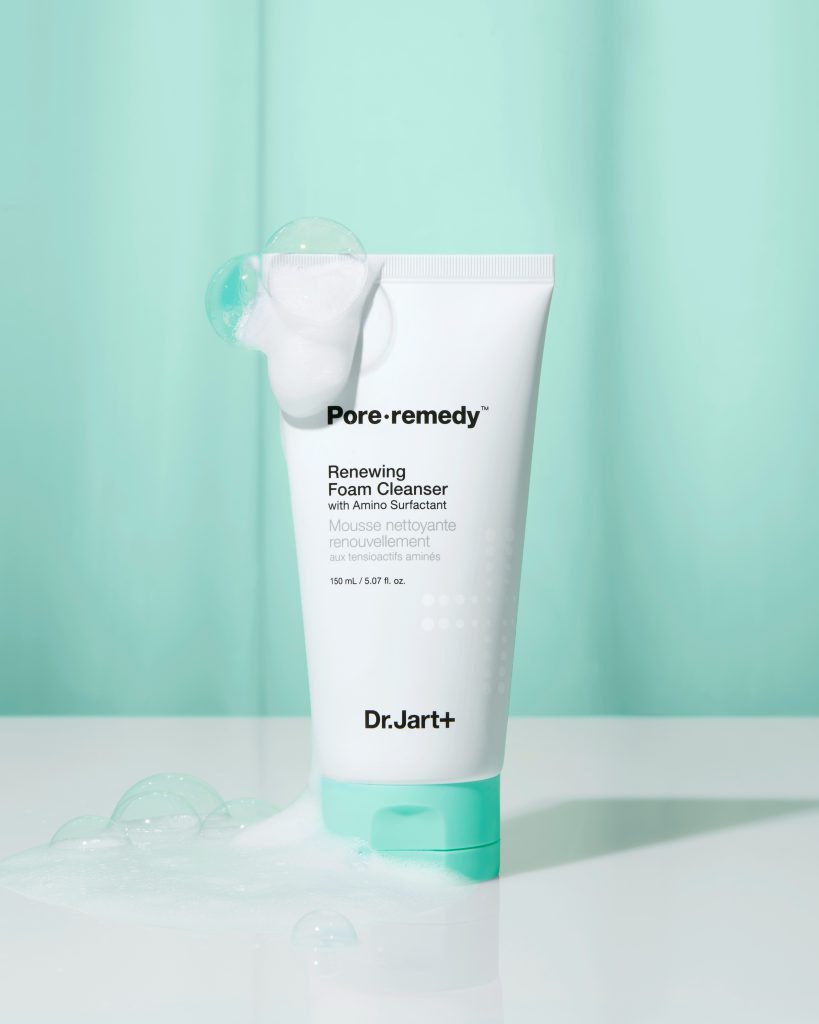 "When it comes to foam cleansers, I'm very particular about how it makes my skin feel once I've washed it off, especially during the day. As someone who's often cooped up in an air-conditioned room on most days (what can I say, I love wrapping myself up into a burrito), it's essential that my morning cleanser doesn't strip off my skin's natural oils while also being effective enough to thoroughly cleanse and refresh my skin—and Dr. Jart's Pore Remedy Renewing Foam Cleanser with Glycerin ticked all the boxes!
"Despite how thick and foamy it becomes after mixing with just a tad bit of water, the cleanser is surprisingly gentle. Not only does it not leave my skin feeling super dry and tight as if I had just walked into a -50 degree freezer, but it also refreshes my overall complexion with a glossy smooth, hydrated look.
"According to Dr. Jart, the cleanser boasts a perfect mix of three amazing ingredients that work like magic together: Amino Surfactant, a skin-friendly cleansing ingredient; five per cent glycerin, to maintain your skin's moisture levels after cleansing; and one per cent Panthenol, which locks in moisture and helps with healing acne, as well as soothe inflammation. What's more, the cleanser suits all skin types! Although I only use it as a morning cleanser, apparently it effortlessly removes sunscreen, makeup, and even water-proof products, making it extremely versatile." — Phyll Wu, Editorial Assistant
Supergoop! 
Daily Dose Bioretinol + Mineral SPF40 Fluid,
RM215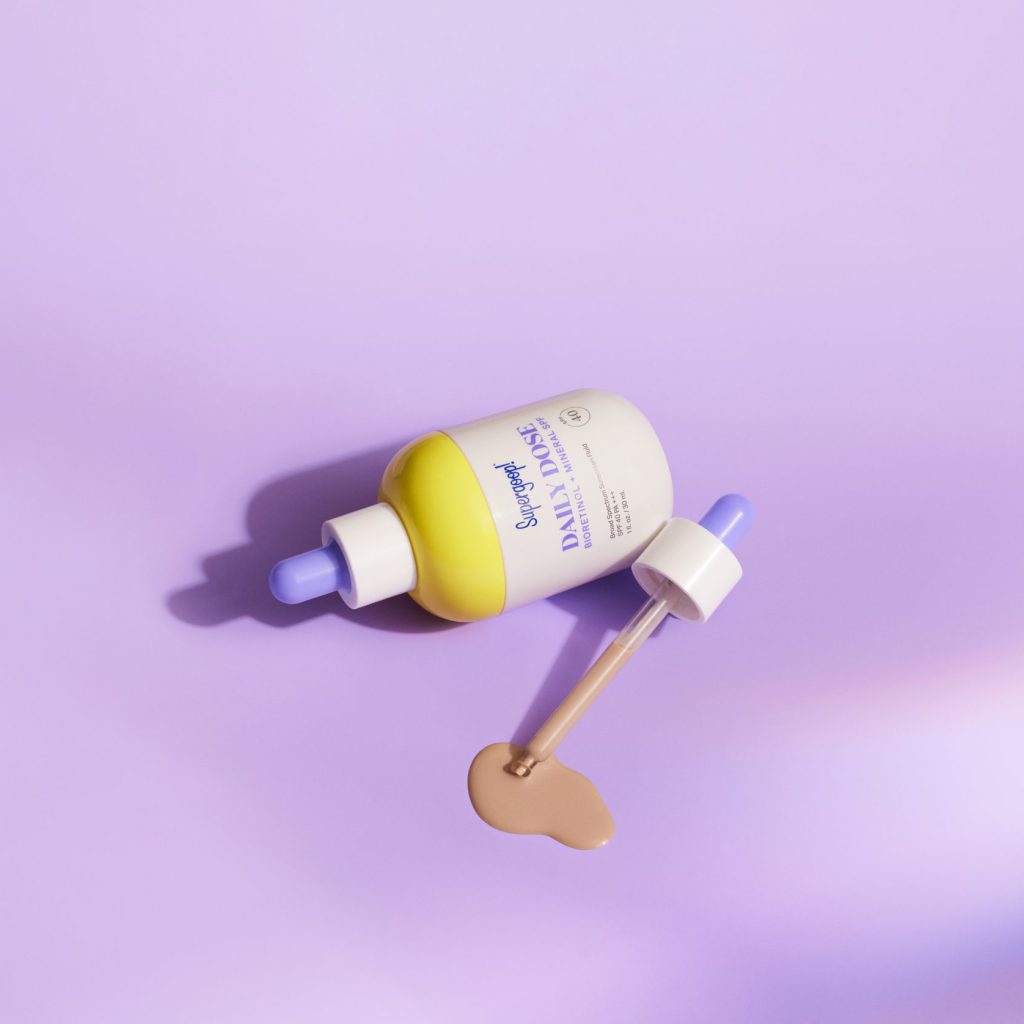 "I recently had the opportunity to use Supergoop's Daily Dose Bioretinol + Mineral SPF 40, which saved me all the hassle of using two separate products. Released at the end of last year, this product combines two anti-ageing ingredients, SPF and bakuchiol to lessen the appearance of fine lines and wrinkles while preventing the development of further skin damage.
"As it was my first time using Supergoop goods, I had no expectations, but I was eager to give them a try. At first glance, I was surprised by the shade because it has a beige tint that helps it blend into the skin. It also works fairly well when layered on top of other skin care products, unlike most sunscreens, which typically leave a white cast. Texture-wise, I found it a little too thick for my liking and because I have combination skin, admittedly my T-zone felt a little oilier after applying it. Having said that, though, I would recommend it to those with dry skin as it will feel soft on the skin and gives you all the glow you need!" — Benedict Unang, Fashion Writer
For more BURO Beauty Stash reviews, click here.
| | |
| --- | --- |
| SHARE THE STORY | |
| Explore More | |