Gear up for the long days ahead with a treasure trove of the latest masks you can try for a beautiful and healthy complexion when you wake up tomorrow.
1) Chanel Le Blanc Masque – Healthy Light Creator Mask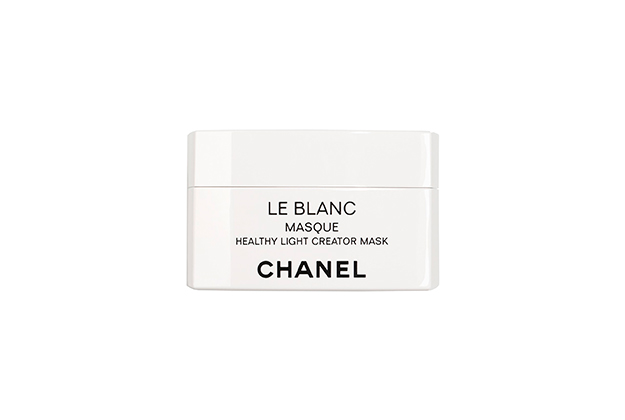 This brightening sleeping mask has a 3-in-1 function to help skin recover its own natural tone and glow. It also cools down skin's temperature and provides deep moisturisation. It contains precious ume flower extract and fine pearl protein to boost cellular vitality, so you get instant and long-term hydration. Enjoy the cashmere-like texture that will leave skin plump and soft when you wake up. 
2) Kiehl's Instant Renewal Concentrate Mask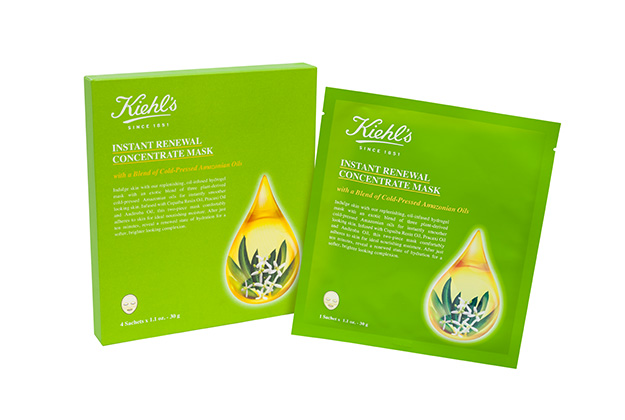 You don't have to worry about drip or mess with this hydrogel-biocellulose sheet mask. The two-piece design delivers quick absorption and instant hydration to the skin with its easy application. The sheet mask is infused with three plant-derived cold-pressed oils from the Brazilian Amazon – the Copaiba Resin Oil, Pracaxi and Andiroba Oils – that instantly leave skin dewy, hydrated and soft. 
3) Dr Andrew Weil for Origins Mega-Mushroom Skin Relief & Resilience Face Mask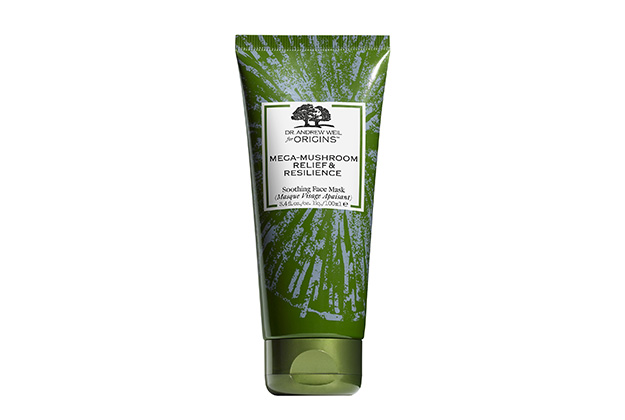 To boost skin's resilience, strength and radiance, the Origins Mega-Mushroom collection packs a punch. Introduced over 10 years ago, the formula is now upgraded with the coprinus mushroom that has skin-protecting and anti-irritant properties. This upgrade can be found in the treatment lotion, serum as well as face mask. The creamy clay mask works to reduce the negative effects of environmental aggressors by detoxing, calming and soothing the skin. 
4) Fresh Lotus Youth Preserve Rescue Mask
Touted as a 5-minute facial in a jar, this mask has a creamy, comforting formula to reset sluggish skin and restore youthful radiance. It protects skin against oxidative stress and fights the five signs of stress—dullness, rough texture, uneven tone, dryness and congestion. The key ingredients are lotus flower extract and lotus seeds with a blend of kombu seaweed flakes, red algae and sea fennel extract to gently buff and refine skin and enhance its suppleness. 
5) Kosé Sekkisei Clear Whitening Mask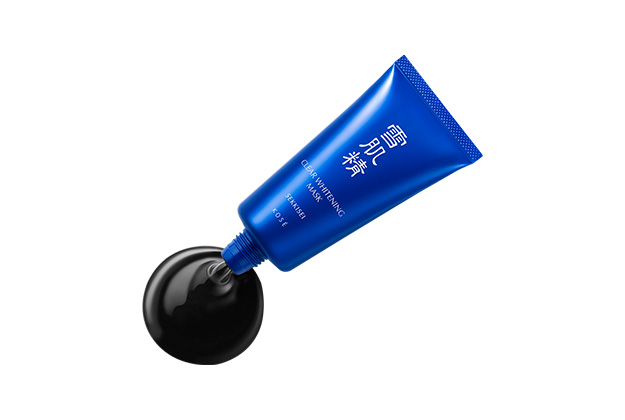 This deep cleansing peel-off mask has a blend of Oriental plant extracts—red Oolong tea extract helps tightens pores and Chinese Quince extract to control sebum and tackle visible pores. The nano-sized black powder easily spreads across the skin to give it a comfortable firmness, smoother surface and a healthy appearance. 
6) This Works Evening Detox Clay Mask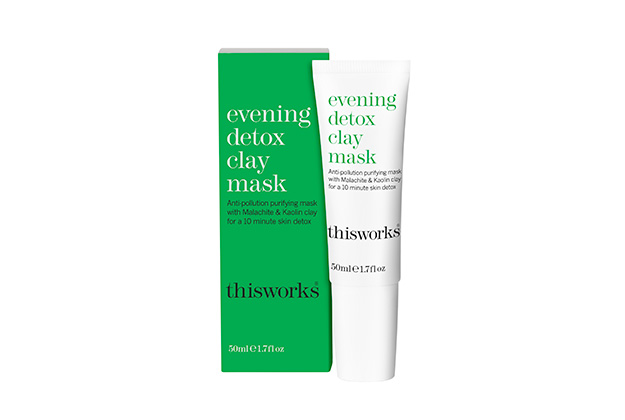 At the end of the day, it pays to do a proper cleanse and to get rid of the environmental pollutants off your face. Try this detoxifying and purifying mask with multi-fruit acids including five natural botanicals such as bilberry, sugar cane, orange and lemon that helps exfoliate by increasing cell turnover. It also has natural Kaolin clay to absorb excess oil and impurities, and Malachite mineral extract to detoxify and protect against environmental aggressors and pollution. 
7) Hello FAB Ginger & Turmeric Vitamin C Jelly Mask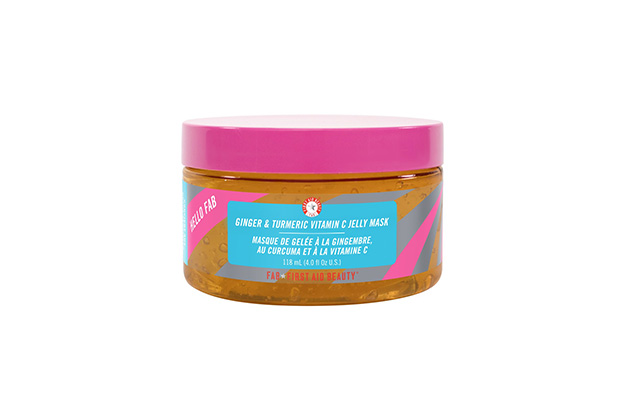 If you suffer from dryness, redness and dullness or uneven skin texture, slap on this revitalising jelly mask for 10 minutes three times a week. The refreshing alcohol-free mask gives skin an instant burst of cooling hydration; it also contains Vitamin C to brighten skin's appearance while allantoin and superfoods ginger and turmeric help restore suppleness and calm stressed-out skin. 
8) MAC Mineralize Reset & Revive Charcoal Mask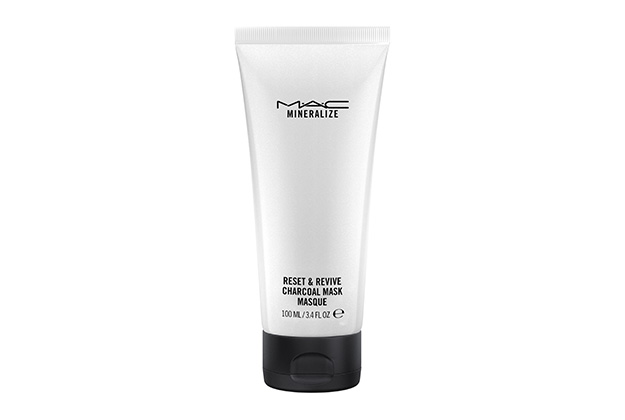 With bamboo charcoal powder and mineral-rich white clay as its ingredients, this mask penetrates deeply into the skin to draw out pore-clogging dirt, impurities and excess oil. The targeted action also works on blemishes and blackheads to support clearer and smoother complexion. All without stripping skin of moisture – win!
9) Laneige Two Tone Sheet Mask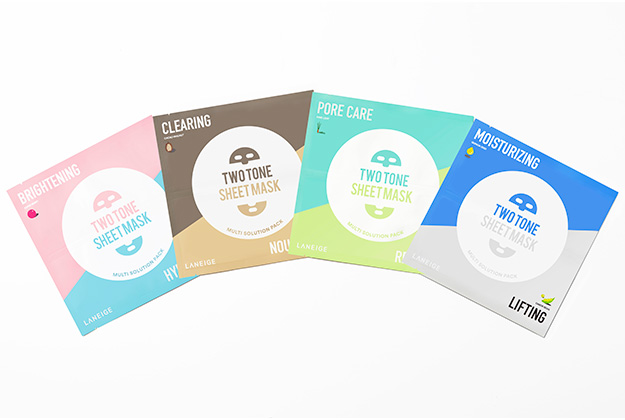 Talk about multi-masking! You can customise your treatment with two different top and bottom microfiber sheets to address your skin concerns. There are four combinations to choose from –Moisturizing & Lifting, Pore Care & Relaxing, Brightening & Hydrating, and Clearing & Nourishing. Thanks to the sheets' 0.01 denier thickness, the active ingredients can be evenly distributed across the face and fully absorbed into the skin. 
10) Wei Beauty Masks
Wei Beauty is created based on the principles of Traditional Chinese Medicine, so it works holistically to re-establish equilibrium and restore skin's vitality. This skincare brand is known for its bite-sized pod masks that you can pick and choose to address the changing needs of your complesion. The Brown Sugar Ready Glow Exfoliating Mask is a polishing and brightening mask infused with molasses from brown sugar to hydrate and gently exfoliate the skin for a flawless and radiant look. While the Golden Root Purifying Mud mask helps eliminate toxins and impurities besides deeply cleansing and removing dead cells.