Burberry's latest scent brings new meaning to sensuality
There is a certain allure in the heady scent of the aftermath of rain—it is especially exhilirating when weaved with the warmth of florals that imbue an almost piquant finish it. If you've always had a penchant for taking in the lovely scent of how a garden smells like after a storm, there is a fragrance for you to bring a whiff of that with you. Introducing My Burberry Black, an intense new interpretation of the iconic fragrance, My Burberry. Inspired by the British luxury brand's signature Heritage Trench Coat, My Burberry Black is created by CEO Christopher Bailey in partnership with acclaimed perfumer Francis Kurkdjian, and represents a tactile play on the sensual feel of the trench coat against bare skin.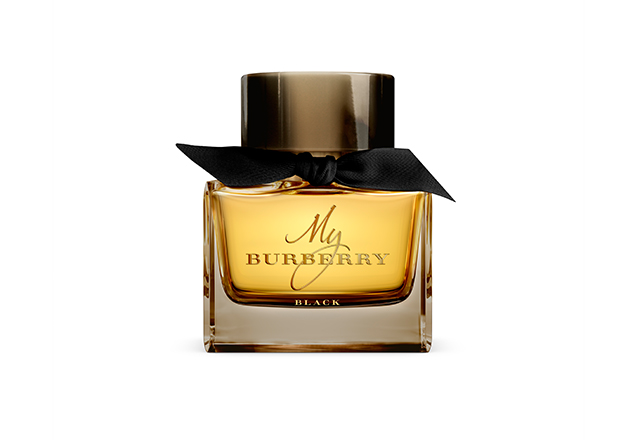 In case you were wondering how that smells like, the fragrance takes on floral top notes of jasmine along with sweet-smelling candied rose and peach nectar in the heart for a feminine touch. But what rounds the scent up is the delectably rich amber patchouli, leaving a captivating trail in its wake. The amber-coloured glass bottle also harkens back to the Burberry Heritage Trench Coat, borrowing details such as the horn-finish cap (akin to the coat's buttons) and the hand-tied English-woven gabardine knot that's made in Yorkshire—a tribute to the weatherproof fabric created by the founder more than a century ago. This scent makes the absolute perfect gift this festive season too, as it is presented in a black box teemed with a garbardine-inspired texture and embossed with a golden knot.
Find out what English actress Lily James, the face of My Burberry Black, has to say about this new fragrance below:
Related stories:
'The Tale of Thomas Burberry': A cinematic homage to the brand's 160th anniversary