Immerse your skin in the paramount of luxury with The Platinum Collection by La Prairie and revel in restorative rejuvenation for ageless beauty
It sits at the pinnacle of art, science and luxury. Every precious ounce and drop is laced with an element rarer than gold and denser than diamonds. Every application rejuvenates. Every step transforms.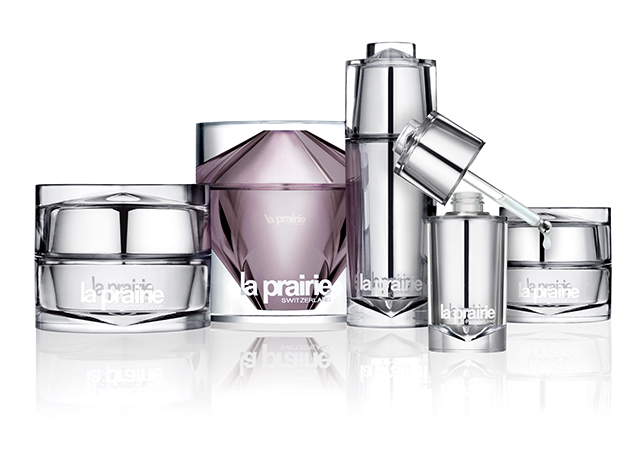 The Platinum Collection by Swiss skincare brand, La Prairie triumphs as the culmination of fastidious research and decades of investment into creating the ultimate range of products that combine prestige, luxury and efficacy.

A groundbreaking discovery unearthed the benefits of platinum for the skin. The breakthrough combines one of the world's most precious metals with anti-aging peptides, vitamins, antioxidants and firming agents to transform all major visible signs of aging.
Transcend the effects of age with these four vials from the Platinum Collection.
The appearance of lines and wrinkles are effectively reduced with dual-action wrinkle control in the Cellullar Cream Platinum Rare. Climate-activated hydration senses changing humidity levels and temperatures to release moisture as needed. Backed by the most advanced cellular science technology, it preserves skin texture and tone, restores radiance, maintains firmness—it's matchless.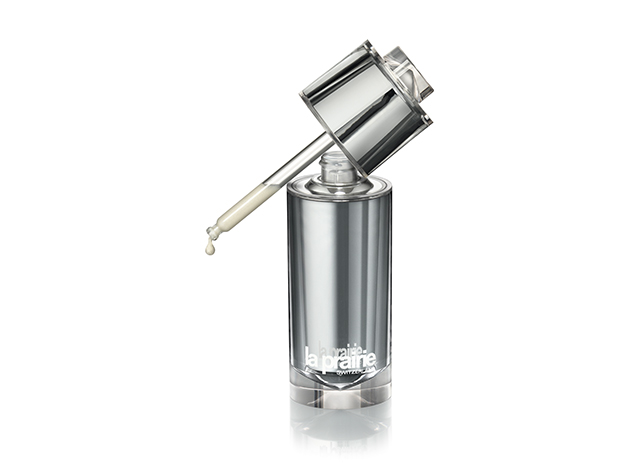 Skin's natural moisture barrier is restored with just a few drops of the Cellular Serum Platinum Rare. Skin clarity and youthfulness is enhanced with natural invisible tensing agents, a skin brightening complex and potent antioxidants for firmer, brighter and rejuvenated skin.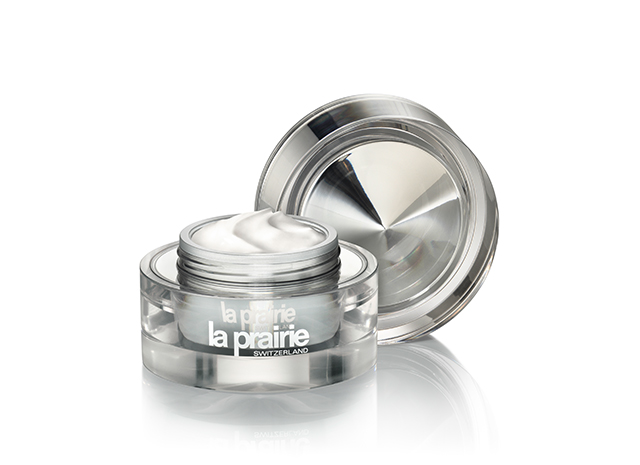 Utmost potency for the most delicate area—the Cellular Eye Cream Platinum Rare is an AM and PM treatment that rejuvenates the eyes, reduces wrinkles, tightens and brightens in an instant. An inspired formula transforms skin's reaction to light for immediate luminosity and a veil over imperfections.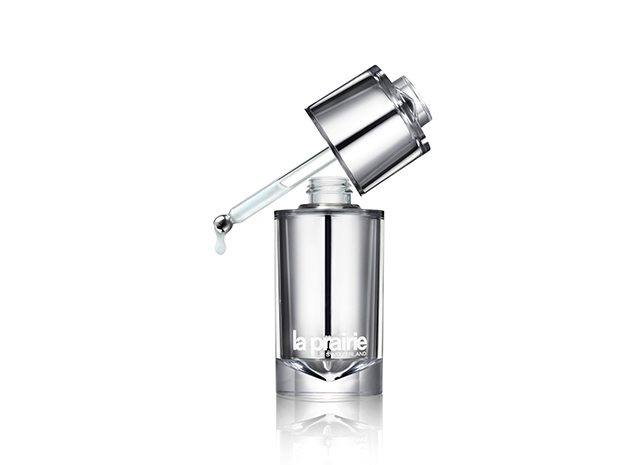 Advanced technology recharges the skin's electrical balance with a platinum imbued potion—the Cellular Eye Essence Platinum Rare. Upon gentle contact, puffiness is eradicated, wrinkles are plumped, skin is lifted and tightened, yellow-tone discolouration controlled and the reflection of youth restored.
Get a feel of the Platinum Collection by La Prairie at Parkson Pavilion, Isetan KLCC and Isetan Gardens. Discover more here.
Related stories:
La Prairie's new caviar-infused wonder is your best bet to youthful skin
La Prairie's foolproof take on timeless beauty
La Prairie's latest treatment gives you reason to invest in anti-ageing sunscreen