Update your beauty ritual with a serum just for the eyes to keep your youthful good looks
Our eyes have a lot of life in them. They are the windows to our soul and thus, you express a lot of emotions ranging from joy to sadness through your eyes. Next to the brain, they are the second most complex organ in the body. It is a delicate area that is often susceptible to dehydration and premature ageing. Not surprising seeing as the eye muscle is the most active in the human body and we blink about 12 times per minute on average.
To specifically care for the eye area, the Chanel Blue Serum line that was launched in 2017 now comes with a special care product. The Blue Serum Eye is formulated with three powerful active ingredients to moisturise, protect against puffiness and dark circles as well as to instantly refresh the eyes with lasting youthful luminosity.
The natural ingredients trifecta includes: Green coffee from Costa Rica that is renowned for its antioxidant properties; olive tree oleoactive that is rich in essential fatty acid and polyphenols to protect the skin; and also lentisk gum extract that is specially cold extracted to preserve its restorative properties.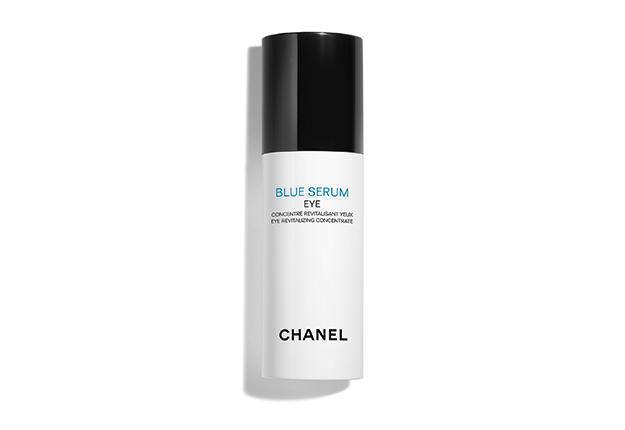 Upon application, the Chanel Blue Serum Eye works to decongests and energises the eyes, as well as to smooth and firm the eye contour area. This is also thanks in part to the light, melt-away texture that is easily absorbed by the skin. 
To get the best results from the Chanel Blue Serum Eye, follow this step:
Using the phalanxes of your bent thumbs, press on the inner corners of the eyes gently. Let the weight of your head fall against your thumbs. Do this three times.
Also with your thumbs' phalanxes, gently smooth out the upper and lower eyelids. Repeat three times for each lids while breathing out.
Finish off by performing three circular movements on the temples with your fingertips, then move behind the ears and finish at the collarbone. 
Chanel Blue Serum is available at Chanel Fragrance & Beauty Boutiques and Chanel counters at all leading departmental stores.