Iris Law's manicure is perfect for generational cuspers, Pete Davidson explains his decision to laser his tattoos off, and more celeb beauty news from this week
This week was chock-full of makeovers, with some being more drastic than others. From Pete Davidson's tattoo removal to Katy Perry's missing brows to Blake Lively's spring-loving manicure, here are all the headlines you missed from this week!
Katy Perry is unrecognisable with bleached brows
If there's one beauty trend we are 100 per cent into, it's that of bleached brows. Any time a celeb decides to take the leap and get the bleach out, we're absolutely obsessed. That said, some celebrities are almost entirely defined by their brows, and losing them renders them entirely unrecognisable. Katy Perry is one of those people.
The American Idol judge took to the stage on 'Disney night' dressed as Tinkerbell. As usual, she looks great, but we couldn't help but feel the absence of two key players—her left and right brow. Personally, we reckon that she actually might be better off without them, but it seems the singer has different plans for her face framers.
She captioned her Instagram post with "going to go dye my brows back now", so it looks like (unfortunately) this beauty moment is not here to stay. Here's to hoping she revisits the look sometime in the future, though!
Pete Davidson explains why his tattoos are disappering
Remember when we said that Pete Davidson is getting all 104 of his tattoos removed a few months ago? No? Well, he is, and there's finally an explanation for it. In an interview with Seth Meyers, Davidson explained that it's more of a career move than a statement against sentimentality.
He explains: "It takes three hours—you have to get there three hours earlier to cover all your tattoos because for some reason in movies, [people] don't have them... So, now I'm burning them off, but burning them off is, like, worse than getting them because not only are they burning off your skin, but you're wearing these big goggles. You can't see anything and the doctor is in there with you. So, before he goes in and lasers each tattoo, you have to hear him announce what the tattoo was so he can make sure if you want to keep [the tattoo] or not.
He still has a sense of humour about it, though. "So I'll just be sitting there all high off the [nitrous oxide/laughing gas]—which I actually quite enjoy—and then all of a sudden I'll just hear, 'Are we keeping the Stewie Griffin smoking a blunt?'. And then I have to sit there like 'No, Dr G'.
Davidson's lesson of the day? "If you're going to get tattoos, make sure you really want them, and you're not on mushrooms."
Hunter Schafer stuns with her short bob
The Euphoria star sported her shortest cut yet—a sleek, shoulder-length bob. The gorgeous hairdo is thanks to the work of celeb hairstylist Rena Calhoun and colourist Matt Rez, using products by none other than Virtue Labs.
READ: Virtue Labs' Melisse Shaban on beauty science, the spark of the industry and inclusivity in hair care
Iris Law's mismatched negative space manicure is ideal for zillennial cuspers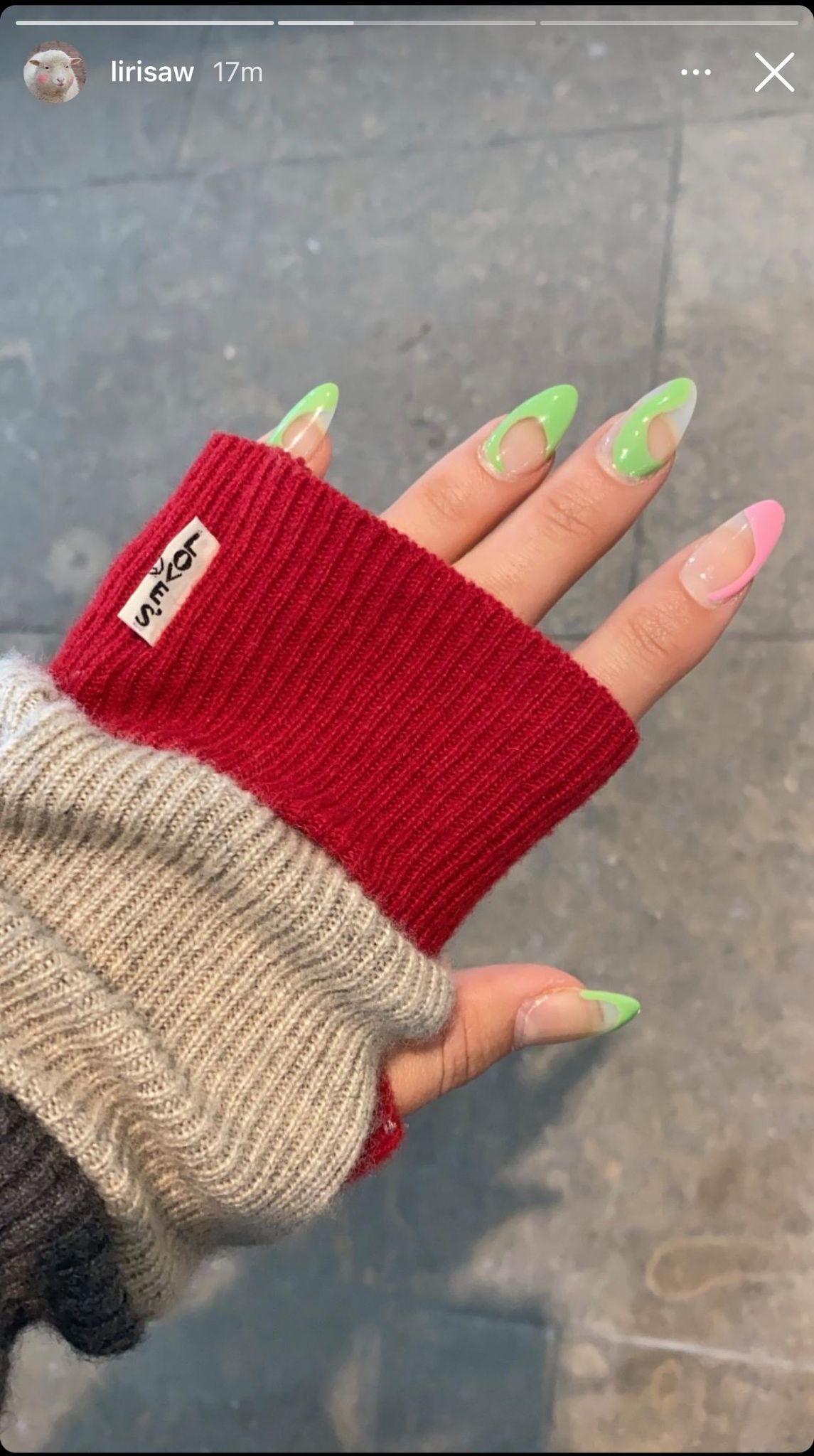 Gen Z green and Millennial pink have never looked so good—for anyone feeling a little out of place when it comes to finding their place in the Gen Z/Millennial battle, Iris Law has the solution for you. This super cute negative space manicure is a great way to celebrate both generations in one!
Bella Hadid goes yellow for Marc Jacobs
While the younger Hadid sister is most recognisable with her brunette locks, she has been known to switch it up every once in a while. Previously, we've seen her pepper vibrant oranges into her hair via Rogue streaks, we've seen her with a platinum pixie, and we've even seen her with a few edgy blue streaks too. Therefore, it comes as no shock that the supermodel has opted to get some lemon highlights put into her tresses.
We all got punk'd by Halle Berry's haircut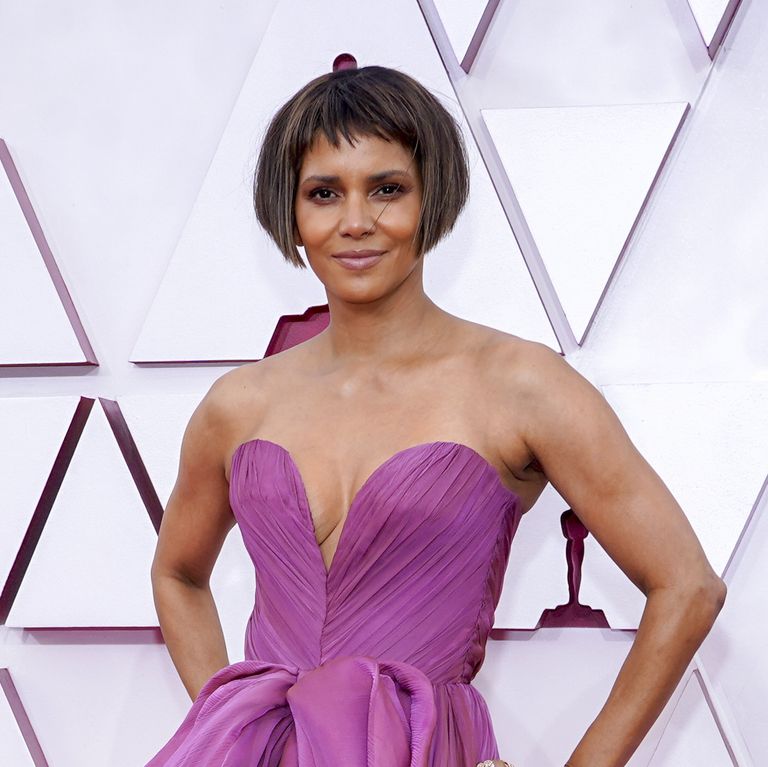 In case you missed it, Halle Berry turned up to the 2021 Oscars with this polarising 'do—while we were fans, many were not. Well, for any of you out there who were firmly on the "that's terrible" train, we bear good news—Berry has not, in fact, committed to a short crop, and still has her luscious, long locks in tow.
The actress revealed her actual hair in an Instagram post captioned: "Oscar bob...just kidding". So... that's that.
Blake Lively's springtime nails are both office and red carpet appropriate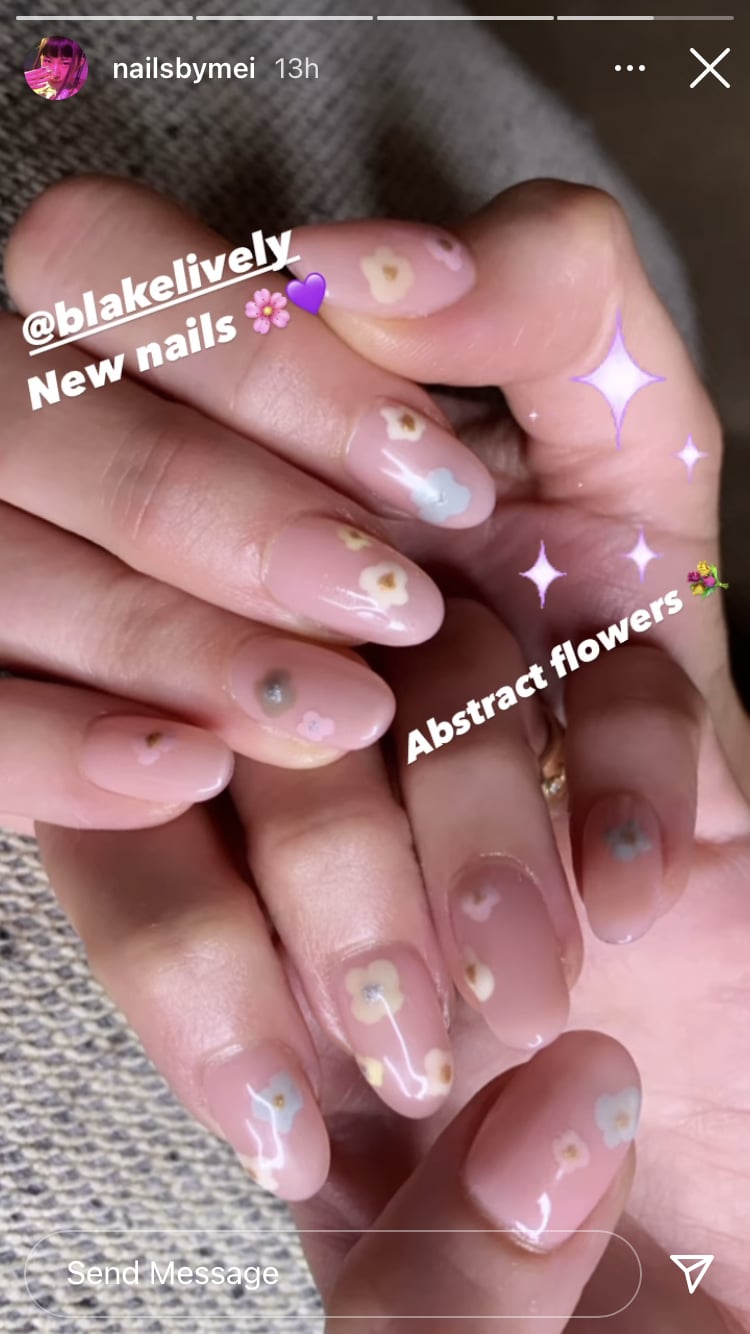 Looking for versatile nail art that goes with any occasion? Blake Lively has you covered. The star's latest manicure cropped up on celebrity manicurist Mei Kawajiri's Stories, and we have to say—it's perfect.
The nude-toned nails feature subtle, abstract flowers in muted colours; a clever way to incorporate spring themes into your nails without being too on-the-nose.
Find more beauty news here.