We interviewed three inspirational entrepreneurs in the nail care industry in Klang Valley for our 2016 Nail Guide
Apart from being incredibly capable and determined, these three #BossGirls also have what it takes to successfully helm nail primping businesses and gain a steady customer base with a range of services that would make any girl happy. 
Sereen Eng, co-founder of Posh! Nail Spa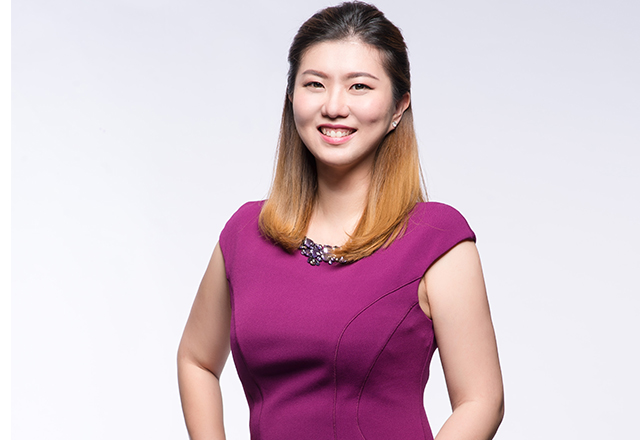 1. How did Posh! Nail Spa come about?
I started as a customer myself where I was getting my nails done on a monthly basis. I love doing my nails because it's the easiest part of the body to primp and it gives an instant boost of confidence. Six years ago, the shop that I used to frequent wanted to sell off the business and as I was a regular there, they asked if I wanted to take over. I decided to take up the challenge. It was a lot of trial and error during the first year as there were a lot of things I weren't familiar with. In the end, I had to take an intensive course because I was having trouble with my team. The following year, I decided to close down that shop and start Posh! Nail Spa with the first outlet in Taman Tun. Today we have four outlets – Taman Tun, SS2, Plaza Batai and Nu Sentral. 
2. What do you like about manipedi sessions?
If you're a regular manipedi goer, there is a difference when you actually get your nails done versus painting your nails on your own. I don't spend a lot of time taking care of other parts of my body and my nails are super easy to maintain, so why not spend more time and effort to get pretty nails?
3. How often do you still do your nails?
Pretty often but now I save my nails for the new manicurists to practise on so that I can carry out quality control at the same time. Whenever there's a new team member, she'll do my nails for me so I can advise her on what can be improved. I'm a very fussy customer myself and I know all the little details that people will look into when it comes to manipedis.
4. What is the most popular service at Posh! Nail Spa?
We started off as a nail salon, so our nail services are still the most popular. A lot of people tend to go for gel manicures as it dries almost instantly and lasts longer too. Our collagen treatment is also a hit because you can get your nails done and undergo a hand treatment at the same time — that's less time spent in the salon!
5. What do you think will be a go-to nail look for customers this festive season?
Glitter nails of course! It's an evergreen choice. Usually we'll stock up on plenty of red, green, silver, gold and green glitter nail polish around December. Another trend that is popular now is chrome nails; so depending on the base colour you use, the effect of the entire nail look will be different.
6. What are some best tips to follow in taking care of a gel manicure?
Okay, imagine dyeing your hair where it tends to get a bit dry post-colouring, so you'll need to do a lot of treatment and moisturise with mask to maintain hair softness. It's the same for gel manicures, where cuticles can get a little bit drier than usual. We always recommend customers to use more cuticle oil and hand cream.
Just like you have the 5Cs for the material boyfriend, in nail care we have 3Cs: care, condition and coat. A lot of people think that coating the nails doesn't allow it to breathe but actually if your nails are not coated, they're exposed to chemicals, daily wear and tear as well as pollution. We use our hands a lot every day and we constantly touch so many things, so we really need to take good care. Hand treatment is very important. 
7. After being in the industry for the past six years, what still excites you?
Everything does! Every time we have a breakthrough like the nail fashion show we did this year, it's recognition not only for us but also for the industry. What pushes me everyday is to keep innovating so that we can be the leader in this field.
Follow Posh! Nail Spa on Instagram, Facebook, and call 03-78770815 or 03-77241890 to schedule an appointment.
Ng Hui Jean, co-founder of 176 Avenue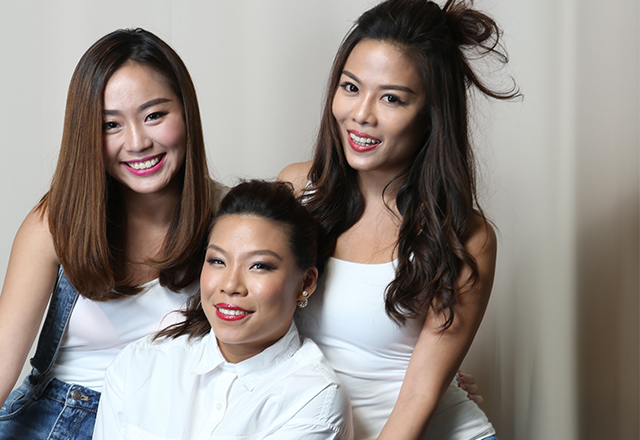 1. What prompted the opening of 176 Avenue?
Prior to this I was in the F&B industry, and before that I was dabbling in fashion. I've always wanted to open a showroom or boutique along with a beauty salon under one roof, because I realised that Malaysia doesn't offer a combination of beauty and fashion services in one store. We (my two partners/friends and I) studied in Melbourne together, and we were talking about this one day and wondered how nice it'd be to pamper ourselves from head-to-toe in one stop. We opened 176 Avenue in October 2015, and what better place to open up a salon as such in Bangsar? 
2. Is there a reason why you wanted to offer manipedi services?
I started out being addicted to eyelash extensions a few years ago. My stylist who did extensions for me proposed that she wanted to open a place of her own, then we thought why not collaborate together? Eyelash extensions are big in the market now — and also it is really addictive! I cannot live without mascara, so extensions were perfect for me as it saves me a lot of time everyday. I wanted to offer nail services in tow with eyelash extensions, just so that our customers can also get her nails done along with her lashes, hence less time taken altogether. Eyelash extensions take one to one and a half hours, so you can just lie there and relax, along with primping your nails and even getting waxed if you want to. 
3. Do you have a favourite nail look?
I'm actually really into marbled nails, and have been for a while now! I like the chrome effect along with broken glass nails. I like to mix and match it as well, although I'm not a fan of embellishments, only because I'm so clumsy and careless with my nails so I don't think it's a good look for me. 
4. What would you recommend a customer to try at 176 Avenue?
I'd highly recommend the all-in-one service: getting eyelash extensions done as well as nails and waxing. Not many people know that you can do a few services at the same time. Our 176 promotion offers a haircut, colour and treatment at the price of RM176 — which is super affordable! 
5. What are popular nails that customers usually go for?
Most of them already come in with a nail look they have in mind, otherwise it's our signature marble nails.
6. What are some of the challenges you faced initially upon opening 176 Avenue?
Our main challenge was that most people assume our salon is either a hair salon or a fashion boutique. It didn't occur to them that it is a one-stop for nails, eyelash extensions, waxing, hairstyling, and fashion as well. The other challenge we faced is our price range — most people overestimate the pricing of our services but when they find out that it's only RM176 [for our promotion], they are pleasantly surprised!
7. What is next for 176 Avenue?
We just celebrated our first anniversary, so now we're prepping for Christmas and Chinese New Year — we'll mostly focus on meeting customers' demands during these busy periods. We will also be hosting more in-house events and fashion shows. 
Follow 176 Avenue on Instagram, Facebook, and call 03-22019906 to schedule an appointment.
Sharina Manmohan, founder of Nails On Wheels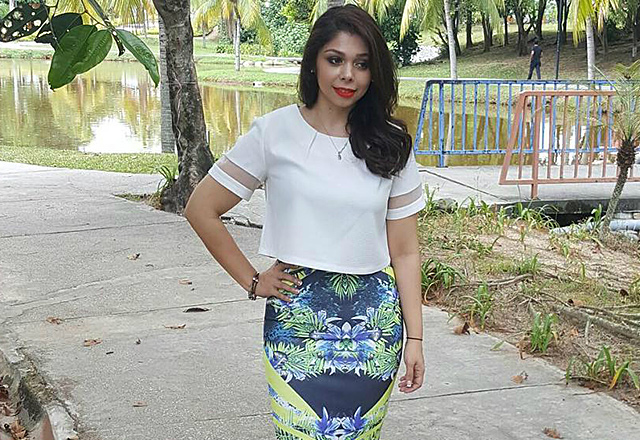 1. What inspired your mobile manicure idea?
The idea sparked when I got tired waiting at the nail saloon. I had gotten back from Adelaide and needed to remove my acrylic extentions and had to wait for almost two hours to get serviced. Thats when I thought to myself, "Wouldn't it be nice if I could have someone come over to my house and get my nails done?" It was kind of like my a-ha moment!
2. Tell us more about Nails On Wheels and what customers can expect from this service.
We are the first mobile spa in Malaysia where we will come to you for all your manicure, pedicure, waxing and massaging needs — all done in the comfort of your own space.
3. Have you always worked in the beauty industry? 
My background is in psychology. I actually graduated with a Bachelor of Science degree majoring in Psychology from the University of Adelaide. I had no background in nail care, waxing or massages, but I just know that I like getting my nails done, the occassional waxing and definitely a good massage.
4. How is NOW's service different than other nail salons out there?
We are different because we are a mobile company. We come to you for all your mani, pedi, waxing and massaging needs. We even cater for those who are unable to move around easily, which includes senior citizens, patients, mums who are under confinement and more.  We are all about convenience and most importantly, our clients' satisfaction.
5. What is something about your business that you're proud about? 
I'm so proud to have an amazing team to work with. I'm proud that we have won 16 awards in the number of years we have been running, and along the way we have made so many people happy with our services and products. I'm just proud of Nails On Wheels as a whole. We have come a long way and we have got new heights to reach and new achievement levels to unlock.
6. A lifelong mantra that you've stood by?
This too shall pass. Nothing's is impossible — there are solutions to every challenge.
7. What's slated for the future of Nails On Wheels?
We are looking at having more branches in other states of Malaysia and producing more products — adding on to our other award-winning spa products that we have at the moment.
8. What were the biggest challenges initially when you kickstarted your business?
When we first started out, it was challenging to get the word out about what we were doing as we are a mobile spa that doesn't have a standalone store that people can drop by at.
9. What is your favourite go-to nail look?
I'd say a French manicure or any nude or red hues. You could match these looks with any outfit. 
10. What treatment or service would you recommend customers to go for this December?
Customers looking to unwind can try out our pitstop mani and pedi with  a 30-minute foot reflexology session. It's been a long year so what better time than now to sit back and pamper yourself for all the hard work? I would also recommend the hotstone massage treatment — it's the best!
Follow Nails On Wheels on Instagram, Facebook, and call 012-6899293 to schedule an appointment.
Related stories:
Where to go for a nail pampering session in time for Christmas
13 Unusual nail trends from Spring 2017 you can try this month