KF Bong shares his two cents on how you can achieve an eyeful of drama with his latest mink lash collection in collaboration with Shindesu
Ever wanted to channel that eye-opening, fan-like effect with your eyelashes but too afraid to try out eyelash extensions? If mascara and an eyelash curler can't quite cut it for you, take on KF Bong's latest faux lash collection in collaboration with Dubai-based hair and beauty expert, Shindesu. The lineup consists of two types of handmade mink lashes—Born Like This and Big Liar—that are cruelty-free and offer weightless comfort. We caught up with the talented celebrity makeup artist on how you can pull off the prettiest pair of peepers with handy tips and tricks:
1. How did your collaboration with Shindesu come about?
I have been trying out Shindesu products for a year, and I really love the effect of the mink hair lashes. Also, I realised that there is a market here in Asia for faux lashes and that most Asians place utmost importance on enhancing beauty in the most natural way. So I figured that this would be the best way to transform our eyes. Shindesu's lashes that are exclusively available in Dubai do not suit Asian eye shapes, so I thought why not redesign it based on that? 
2. What makes these faux lashes so special compared to others in the market?
I'm using the latest 3D technology for these mink lashes, and every pair can be worn more than 20 times—which is a stark difference compared to synthetic lashes that you can only wear up to 3-8 times. Every single hair's texture starts thick from the root, and tapers thinly to the end, which also gives it a natural "C" curve. Each pair of lashes are made of three layers, so it will give your eyes a dreamier, more seductive effect upon application.
3. How would you recommend wearing #BornLikeThis and #BigLiar?
#BornLikeThis is ideal for small eyes, eyelids that aren't as defined, and also monolids. It is great for women who prefer light to medium makeup. On the other hand, #BigLiar is suitable for big eyes and those who prefer bolder, evening-appropriate makeup.
4. Is there a reason for using mink instead of other materials?
Mink hair's texture closely replicates that of human hair—it is as fine as human hair, and you can even curl it with an eyelash curler if needed.
5. An eyelash or makeup trick that you can share with our readers?
To master the application of faux eyelashes, all you really need is a thin line of eyeliner to transform your eyes to a whole different level, but in a natural way of course.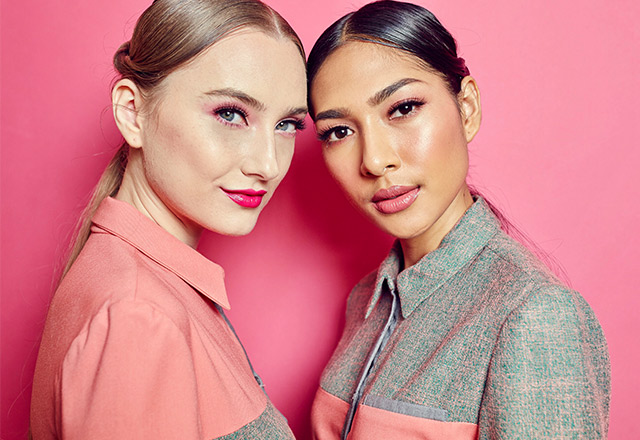 6. What is one beauty faux pas you notice women do when it comes to their eyelashes?
I notice that many women do not curl their lashes before applying mascara. It is imperative to curl it beforehand so that the mascara's effects will be visible. Also, before picking the right mascara,  you must first understand the type of lashes and effect you wish to achieve—whether it is longer, curlier, or more voluminous lashes.
7. What is next for you? Will we see more collaborations as such in the future?
Hopefully I will design new makeup products catered not only for women, but for men as well—because everyone deserves to look the best version of themselves.
KF Bong x Shindesu is now available online and at all Kens Apothecary stores.
Related stories:
Secrets to photo-ready, flawless skin, as told by Will Malherbe of Smashbox