Beauty
The trendiest layered haircuts to rock in 2023 for fuller, cooler hair
For a fresh cut
Image credit: @lavieenbluu/Instagram, @daniellemarcan/Instagram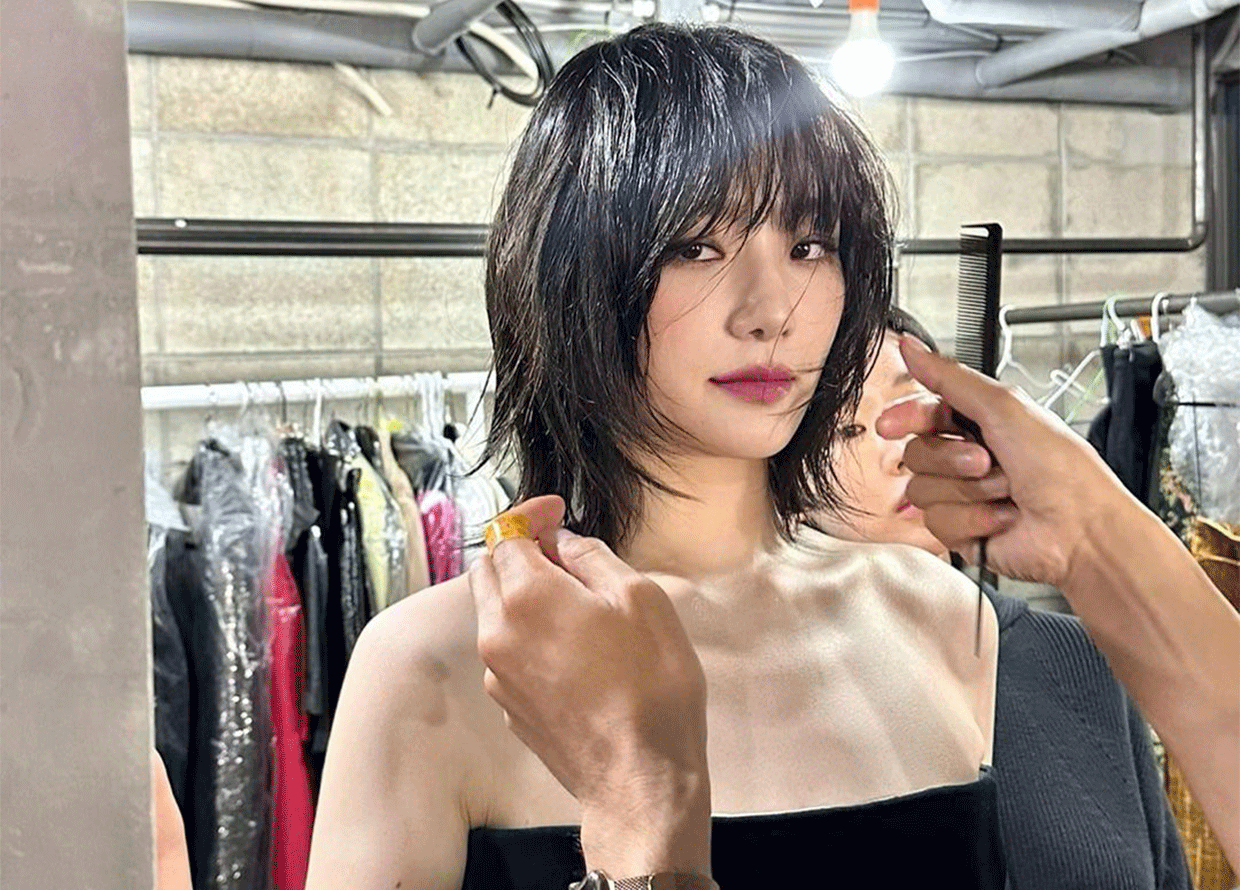 Looking for hair inspo to change up your look? Look no further, here are all the stunning hairstyle trends to consider for your next makeover.
A good haircut can transform you, whether it brings out your best features or helps you show off your style and identity to the world. It's also the easiest way to spice up your look every few months if you easily get bored of your look. Good news, this year's dominating hairstyles will help you with your transformation. Continue reading and you might find yourself running to your nearest hair salon right after.
Edgy, funky and voluminous—that's how we'd describe the top trending hairstyles of this year. From animal-inspired cuts like the wolf cut and jellyfish cut to layered haircuts that'll make you look like your favourite pop stars, the popular cuts in 2023 are super low maintenance—just the way we like it. 
If you're still looking for your next cut to try, read ahead for our full trend report:
Jellyfish cut
View this post on Instagram
An edgy trim for the bold, this hairstyle is named after jellyfish as it mimics the shape of the sea creature. There are two main layers in this cut: The outer layer of your hair, which will be cut into a bob, and the inner layer which is kept long to emulate the tentacles of the jellyfish. TIP: Those with rounder face shapes should get longer layers, while those with defined jawlines can try cutting the first layer right below the jaw.
Hime cut
View this post on Instagram
READ: The jaw-dropping Hime haircut is going to be everywhere this year
A slightly toned-down version of jellyfish cut, this cut was said to be a popular style among noblewomen during the Heian period, hence the name "Hime" which translates to 'princess'. If you want a unique hairstyle that gives off the 'Japanese soft girl' vibe, try getting this. It's also highly recommended for girls with rounder or egg-shaped faces.
Wolf cut
View this post on Instagram
A hybrid hairstyle between a mullet and a shag cut, this a cut that screams cool and carefree. True enough, this style is extremely low maintenance and meant to look "messy". If you're looking for a celebrity example, Billie Eilish is an icon of this style. Perfect for all face shapes, this is a great style if you're looking for a cut that will make your hair look more voluminous.
Hush cut
View this post on Instagram
An extremely popular style in Korea this year, this haircut makes one's face appear slimmer while adding a chic vibe to those with this cut. The layers of this haircut mimic feathers, with airy layers cut all the way down to the ends of your hair. This hush cut adds volume to those with dense yet fine hair and makes one feel lighter—it's one style you should try if your hair is weighing you down.
Chic short bob with bangs
View this post on Instagram
This is the exact cut that the stylish Seo A-Ri wore in the K-drama Celebrity. This style is never easy to pull off but definitely deserves a spot in the trending hairstyles list in 2023. Be sure to proceed with caution, as the line between stunning K-drama star and Chinese primary school girl is very thin, especially if you don't have the right face shape for it. Oval-shaped faces look the best in this classic short bob.
For more hair reads, click here.
| | |
| --- | --- |
| SHARE THE STORY | |
| Explore More | |