Perfect hair is no easy feat to achieve… or so we thought. Here is our secret weapon to gorgeous tresses and a flawless finish
Dyed hair is great. It's a fabulous way to explore your individuality and foster your creativity. That said, it comes with major drawbacks: Namely, once the bleach and dye sinks into your strands, your hair care routine becomes a free-for-all. Really, you'll need a total revamp in your day-to-day drill.
Worse yet, once you've given in to the temptations of bleach and dye, there are so many more things that can go wrong—things you wouldn't have even considered pre-colour. Here is the reality: When you dye your hair, your hair becomes damaged. There is no way around this, and it affects every part of your routine.
Your wash schedule is now too frequent. Your regular heat styling routine is now too intense. The environmental damage accumulated on your outdoor hikes is now visibly apparent. Put simply, if it worked for you before, it may not work for you now. In any case, finding the perfect routine to keep your tresses in tip-top shape while maintaining the vibrancy of your hue is a delicate process.
Here's where the problem begins—with the sheer number of different hair treatments and products available on the market, it takes some real mental gymnastics to settle on the necessities. Where would you even start, right?
Well, what if we told you that all it takes is one product?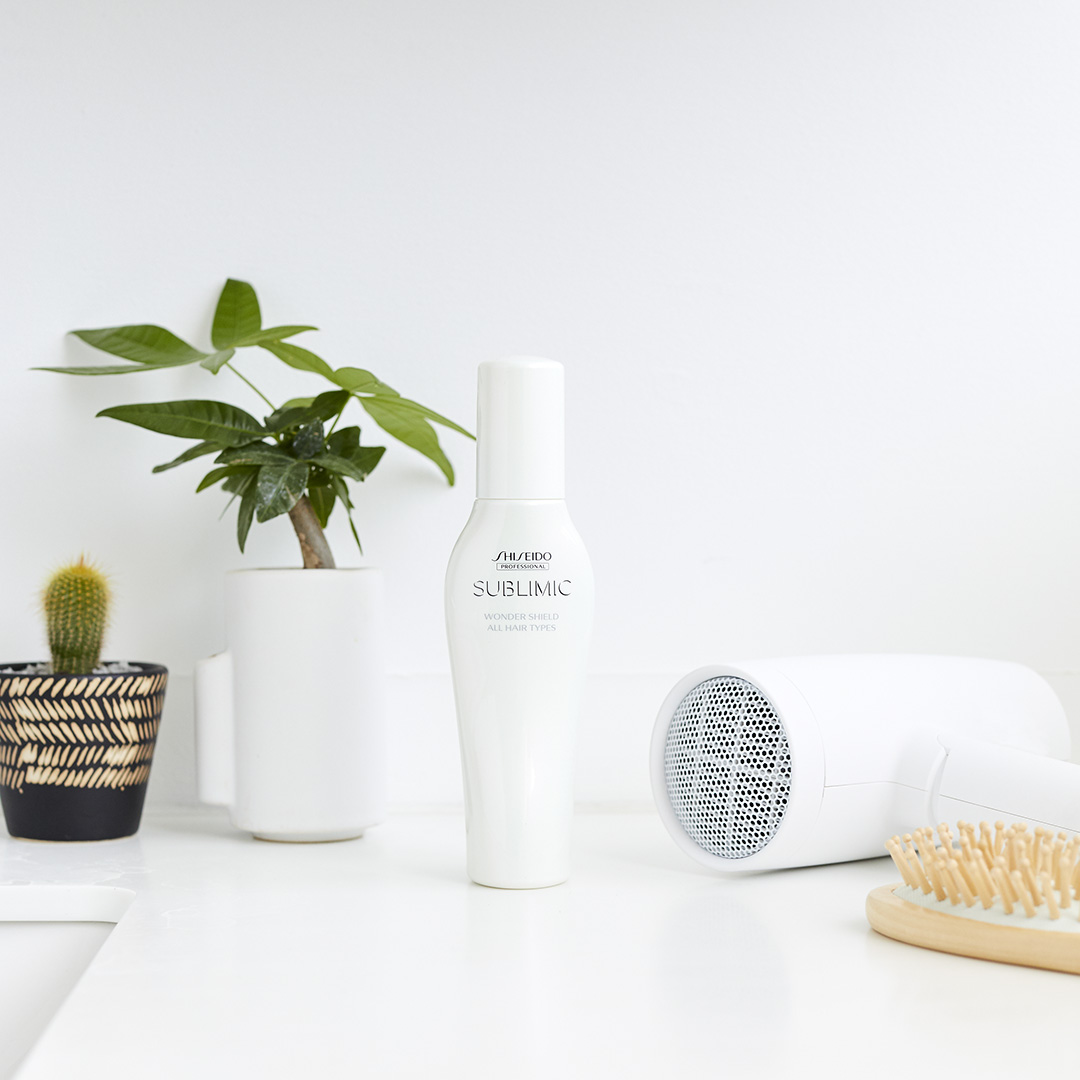 The Shiseido Sublimic Wonder Shield is our BURO Beauty Empties "Best for Coloured Hair" winner—and for good reason! Coloured hair requires extra TLC to stay vibrant and healthy. Heat damage, UV damage, and general environmental aggressors can exacerbate any existing damage in your strands and fade your colour out quicker. As such, the products that you use need to protect against every possible external stressor.
This is what makes the Sublimic Wonder Shield such a game-changer. Instead of having to buy designated heat protectants, styling sprays, and hair sunscreens, the Wonder Shield is a multi-tasker designed to make your routine easier than ever. This innovative formulation has been created to do the work of multiple products: Firstly, it shields your hair from any and all aggressors including heat, UV rays, pollution, chlorine, and humidity. Secondly, it actually makes your hair dry quicker than usual, cutting your styling routine down considerably (and reducing your exposure to heat damage). Finally, it helps you achieve a salon-standard finish after styling with long-lasting results. Overall, your hair will be left feeling healthier and looking more vibrant.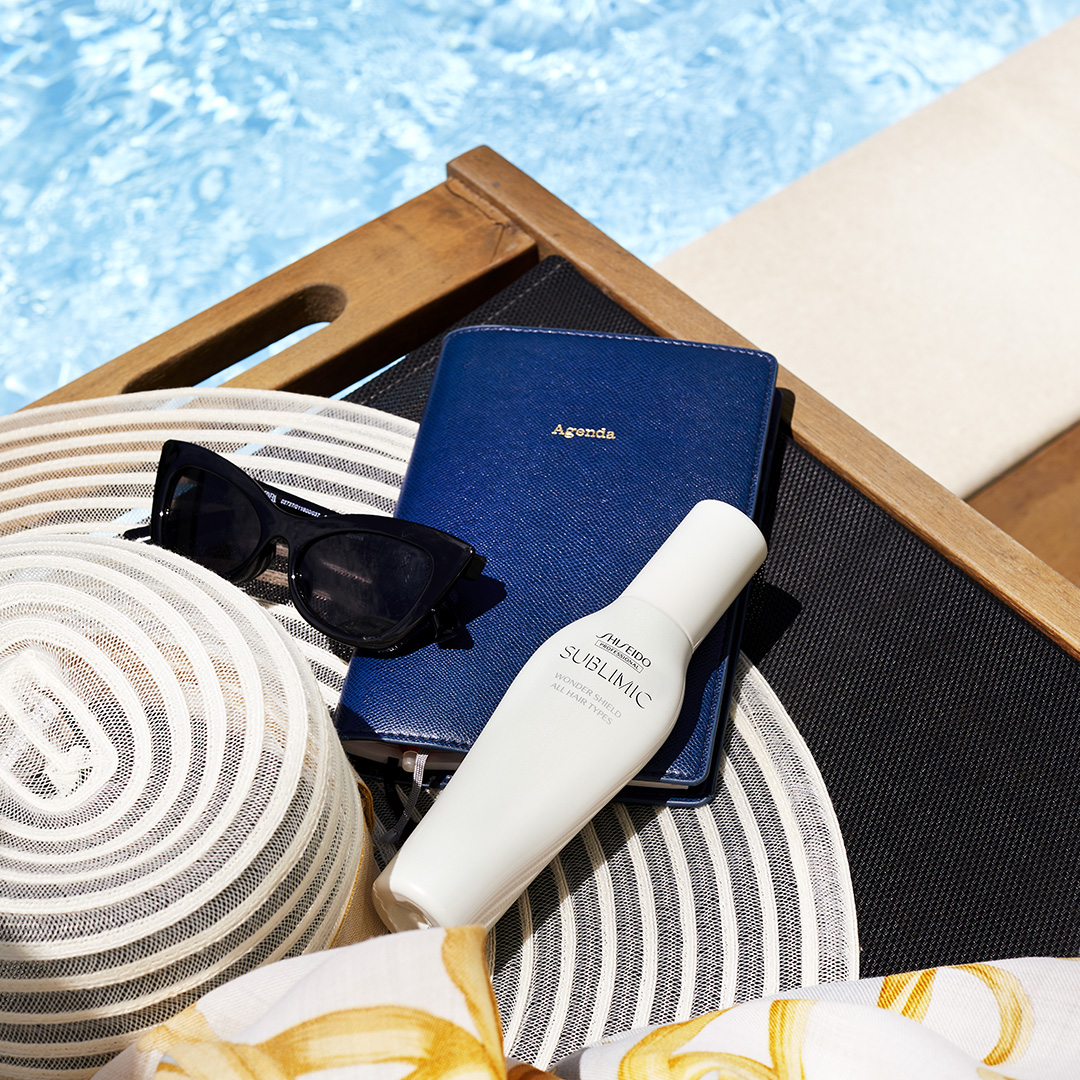 Does it sound too good to be true? It isn't. It really is just that good. The way the formula works is simple but effective—the leave-in treatment contains small molecules called shielding agents. When applied, these molecules adhere to the hair, coating each individual strand with an even layer. Then, after heat styling, these agents form a network; a polymer coating that shields the hair against damage.
All you have to do is spritz around 20 pumps of product throughout your towel-dried hair, focusing on the ends (you may need more or less, depending on your hair length). Work it into your strands well, and then use the heat from a dryer to activate the polymer coating, or use a styling tool for longer-lasting results. Finish with an additional (but optional) leave-in treatment and you're ready to go!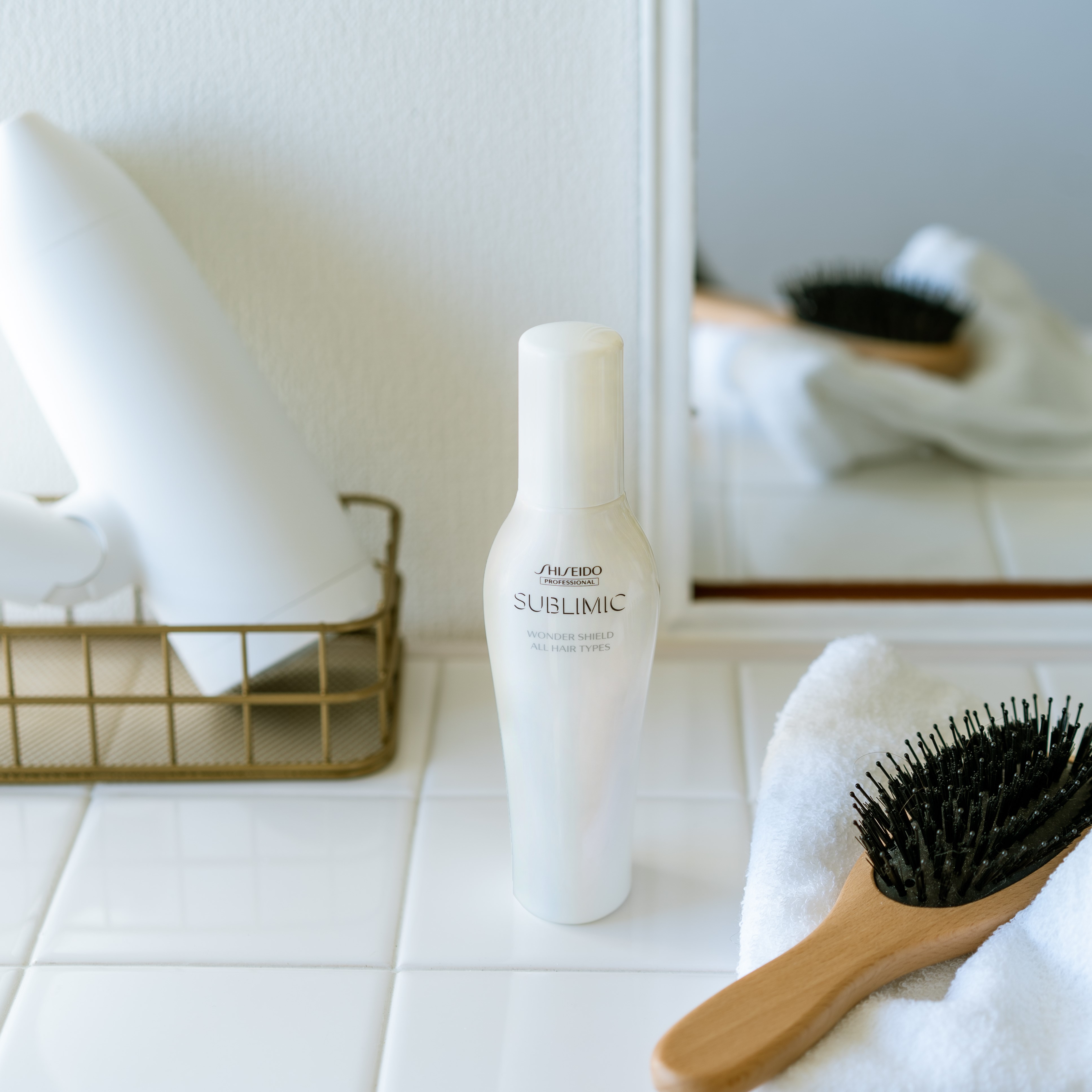 Your hair will be gloriously glossy and beautifully smooth—a real salon-standard finish. Plus, with regular use, you'll notice that your colour stays vivid for longer and that your hair feels noticeably healthier. Here's the best part, though: You only have to use the leave-in treatment once every three days to reap the rewards! With just three easy steps every three days, it's a miracle in a bottle!
Now, by bringing out your own beauty, you can make a beautiful difference for people and the earth. For each Sublimic Wonder (Limited Design by Mikitype) sold, Shiseido Professional will make a donation to WaterAid.
The Shiseido Professional Wonder Shield is available here.

For more hair stories like this, click here.