Beauty
The best hair trends to sport for 2023
New Year glow-up
Images courtesy of @bellahadid and @haileybieber on Instagram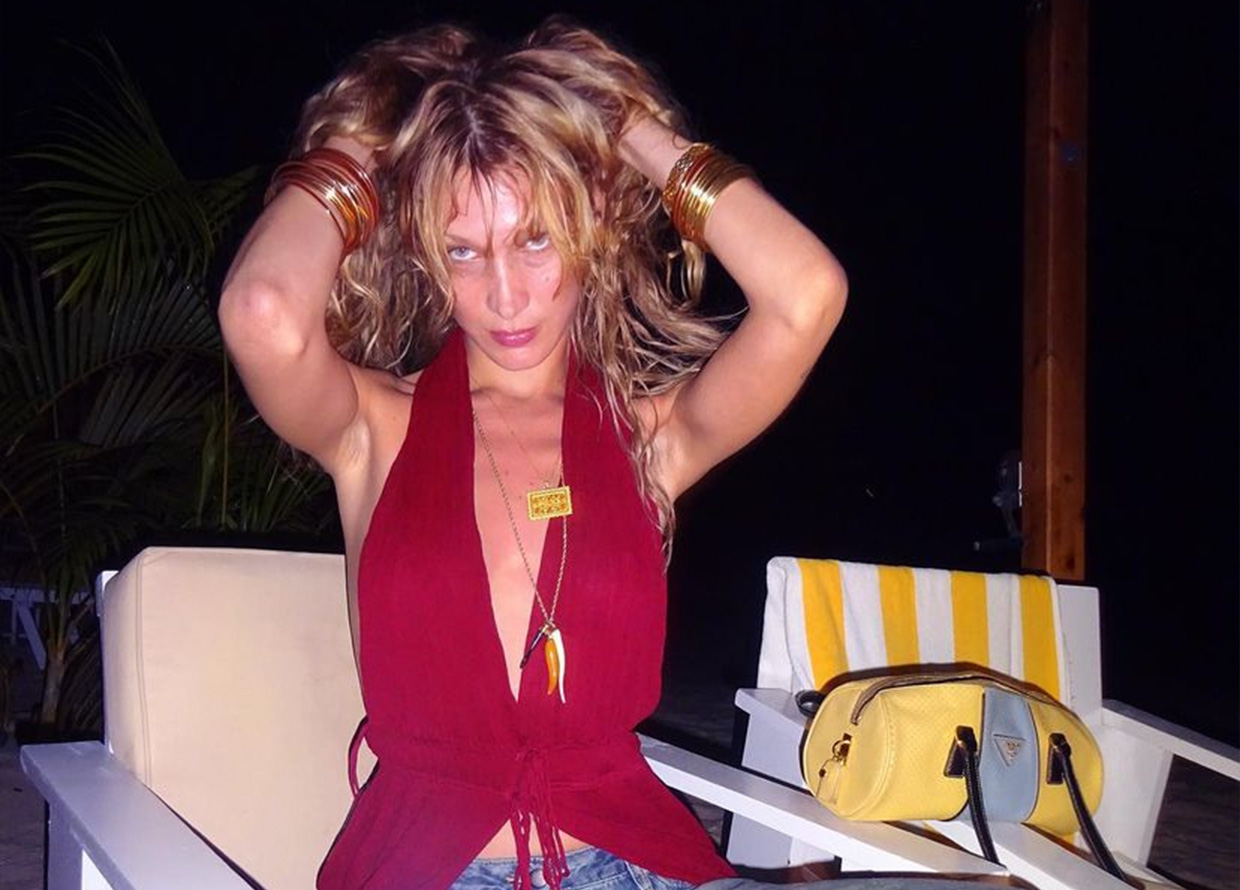 Whether you're looking for subtle changes or a whole new look, here are the best hair trends to sport for 2023
Nothing beats the feeling of an immaculate hair transformation; it simply revamps you into a whole new person—and as we're still in the early days of 2023, there's no better way to prepare for the big changes that this year has cooked up for us than a new hair-do!
After three chaotic years under lockdown, during which many of us have made drastic, impulsive changes to our hair at home with no idea what we were doing whatsoever, we're beginning to re-enter an era of fresh, classic and voluminous styles with a natural chic flair and are fuss-free to handle—think grunge mullets of the '80s and beachy waves of the '90s.
Now, without further ado, let's get into the trendiest hairstyles to sport this year!
Mid-length satchel cut
View this post on Instagram
After Jenna Ortega unveiled her new cut last December, we can only imagine the number of hairstylists who had clients pulling up her picture as a reference—just look at her! This style will certainly be a favourite for those with thin hair, given its layered cut that adds more volume with a natural look.
READ: The best celebrity-approved beauty trends from 2022
Shaggy mullets
View this post on Instagram
It seems mullets aren't going anywhere anytime soon, and understandably so! It's cool, edgy, and makes you look like a member of an indie punk band that everyone would swoon over on social media. Just don't do it yourself at home with TikTok tutorials though—we promise you that it will turn out much better with a professional hairstylist.
Bobs
View this post on Instagram
You can never go wrong with the good 'ol bob. This style evokes a classic Parisian chic flair, it's simply gorgeous. With Hailey Bieber revealing her new chop recently, we're sure that this style will be trendier than ever this year.
Natural highlights
View this post on Instagram
Natural highlights are back! These subtle streaks are easy to maintain and add more depth to your hair—more oomph, if you will. If you're looking for a less drastic change, highlights are the way to go.
Slicked back
View this post on Instagram
With It-girl Bella Hadid leading the way, we're sure slicked back tie-ups will only get trendier by the day. It's giving supermodel vibes, and who wouldn't want to emanate that?!
Curtain bangs
View this post on Instagram
Curtain bangs are such a stunning classic—they're so chic! They enhance your best features with a soft touch, as well as add a balance around your face that instantly transforms any hairdo. Curtain bangs are also much easier to maintain than regular straight-cut bangs, and they flatter any face shape too!  
Brunettes
View this post on Instagram
Who doesn't love brunettes?! Not only is this beautiful brown hue so much easier to maintain compared to any other colours, but it's also super versatile and a lot less damaging for your hair. What's more, it's also giving girl next door vibes! Blondes have more fun? We'd beg to differ!
For more beauty reads, click here.
| | |
| --- | --- |
| SHARE THE STORY | |
| Explore More | |