As 2022 comes to a close, we're looking back on some of our favourite celebrity-endorsed beauty trends to hit our radar. From Doja Cat's contemporary Britney moment to Alexa Chung's update on the model-off-duty look, here are the six beauty trends we loved this year (and are hoping to see more of in the next!):
The '90s lob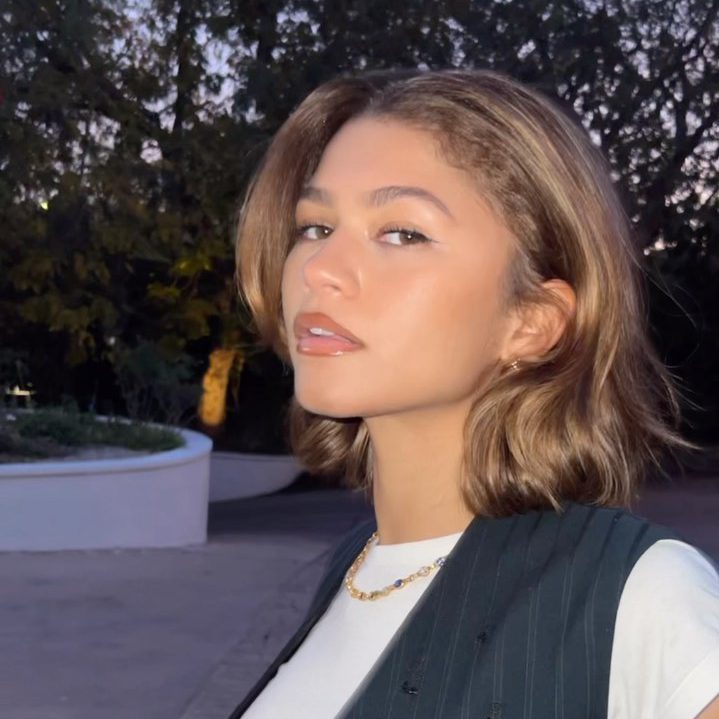 Dust off your best Rachel Green impression—you're going to need it for this trend. Zendaya recently sported a much shorter hairdo, with plenty of voluminous layering and texture. Now, she's not the first to hop on the lob bandwagon by any means, but her take on the trend is one of our favourites.
Sad girl makeup
View this post on Instagram
Crying girl, cold girl—whoever she is, we hope she's doing okay. This bizarre (but oddly cute?) trend made its rounds on TikTok, garnering millions of views and countless makeup tutorials. While we wouldn't recommend trying to recreate the look organically, we admit that the rosy under eyes and shimmering waterlines make for a sweet look.
Faux piercings
View this post on Instagram
The perfect way to play up your edge without committing to a hole in your body, the faux piercing is one of our favourite trends to come out of 2022. It's not a new trend by any means, but this year saw runways playing with the trend in increasingly creative and refreshing ways.
Modern shags
View this post on Instagram
The shag (or wolf cut, as it's more commonly known on TikTok) has been a staple online for a long while now, but 2022's version incorporates a softer, more youthful quality to the edgy look. Take Jenna Ortega's fresh cut for example—while it's got the classic choppiness of a standard shag, the rounded shape of the cut's top layers and the face-framing bangs give it a feminine, modern twist.
Slick hair
View this post on Instagram
The model-off-duty look got a wavy update this year. Rather than slicked back and severe, a gentle finger wave and a few clips took the look a step further into femme territory. The look was actually most popular among post-pixie cut girls like Jenny Cha who were looking for different ways to style their grow-out without resorting to a hat.
Bleached (or bald) brows
View this post on Instagram
READ: Thanks, I hate it: I finally bleached my brows and everything has gone wrong
Maybe we're in the minority, but the humble bleached brow is our favourite trend to come out of 2022. Not only does it make room for more adventurous makeup looks, but it's also a way to create intensity in the features where they may be lacking. Doja Cat took it a step further than anyone, shaving off her furrows along with the rest of her hair—an icon in our books.
Find more beauty trend forecasts here.
| | |
| --- | --- |
| SHARE THE STORY | |
| Explore More | |