Beauty
Team BURO Beauty tries perms: The results, what it's like and expert maintenance tips
Cue the montage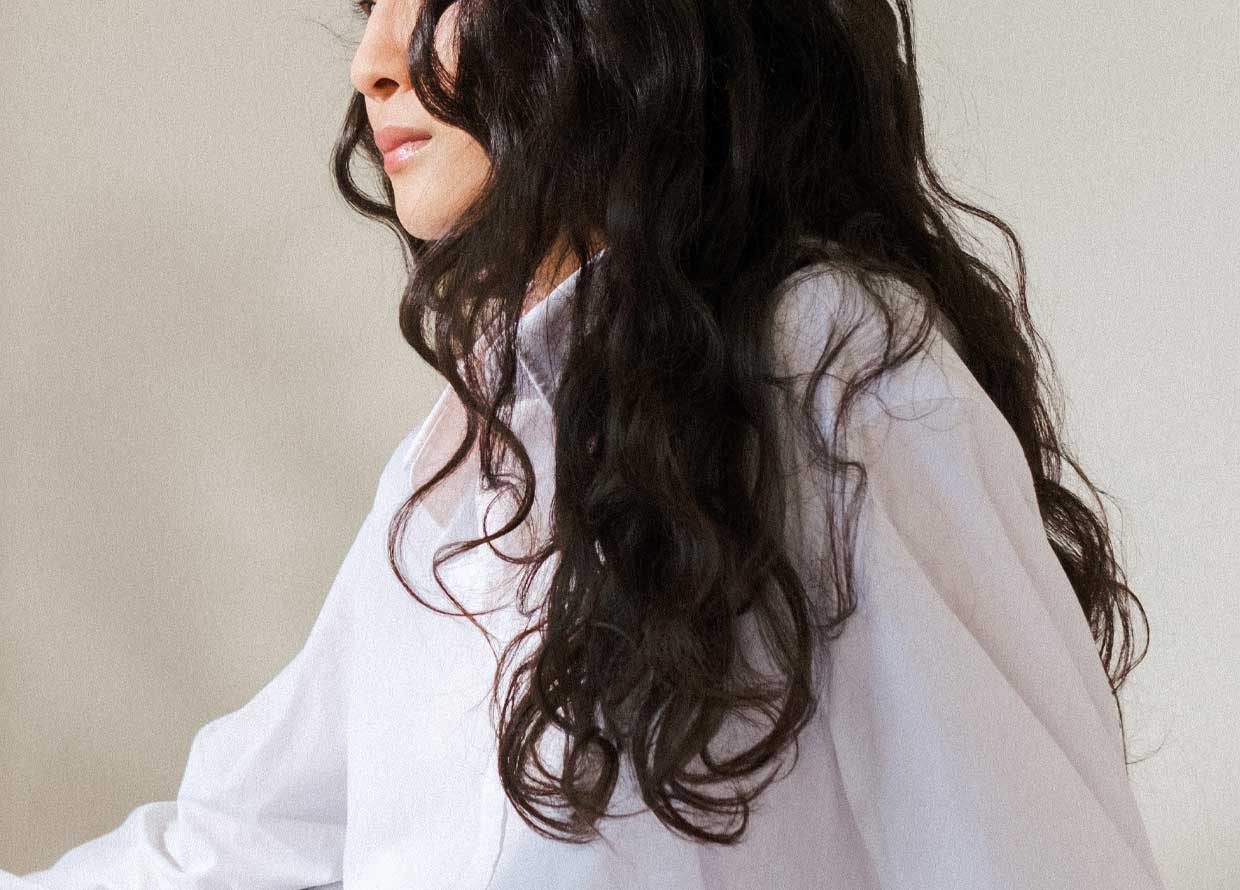 Tired of reaching for your curling iron every morning? Want more body in your tresses? Here's why you should consider getting a perm.
Whether you're too nervous to bite the bullet and head to the salon or you're just curious about the process of getting a perm, we've got you covered. Our two resident beauty guinea pigs, Senior Beauty Writer Red and Editorial Assistant Phyll, are here to walk you through their experiences and what to expect so that you can weigh up your options.
We headed to Aube International Hair Salon in Bangsar for two big perm makeovers—one being an '80s-inspired perm and the other being natural waves—so you can get inspired for your own hair transformation!
Below, find the results of our appointments and glean the styling tips we picked up from the salon's Director and Manager Steve Lee Kok Aun.
Redzhanna Jazmin, Senior Beauty Writer: '80s Perm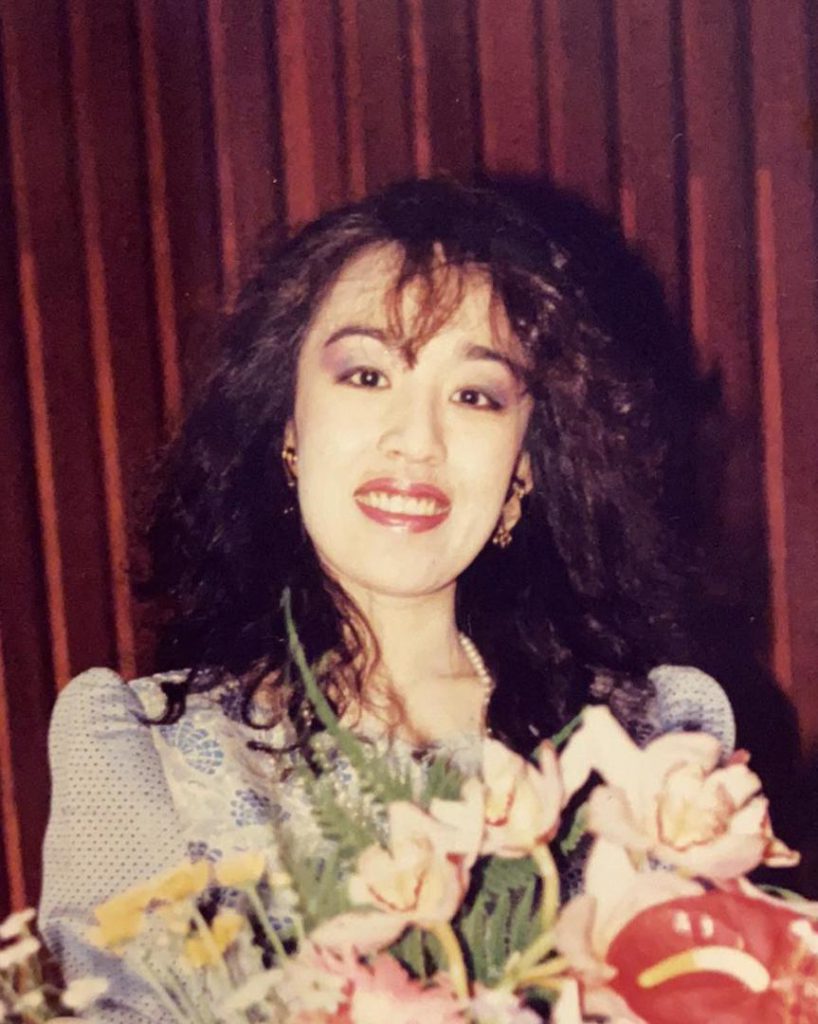 "The '80s nostalgia fad may be on its way out, but I'm not done milking it yet. For my hair transformation, I asked for a big, fluffy perm with lots of volume and cute little ringlet bangs. Specifically, I wanted to emulate a look my mum sported back in 1993 (apparently, the '80s came 10 years late to Malaysia)."
The process:
"I had a great experience at Aube. The salon itself is a lovely space—very aesthetically pleasing and very clean (a must!) with a calming ambience—so, it was easy to get settled in. My only qualm was the playlist, though that was nothing I couldn't solve with a pair of earbuds!
"My appointment started with a consultation, where my stylist, Steve Lee, walked me through the process and talked me through the potential outcomes. He explained that because my hair was bleached in some places (a DIY job), those areas might feel extra dry post-perm. He also advised that I shape my haircut before the perm—something I was 100 per cent on board with given that my last haircut was also a DIY job (sue me!).
"Lee gave me a dry cut, with plenty of layers in the middle section of my hair to create volume in the right places. Then came the hair wash. I'm not usually one to feel strongly about this step, but I have to say I was so impressed by how gentle and thorough they were. At no point did my neck feel strained nor did water drip down my neck!
"Once I was back in my seat, Lee started putting in the perm rollers. I'm very impatient, so I was relieved to find that he was extremely efficient with this step—I think the process was done within an hour, inclusive of the perm solution and neutraliser processing time. Then, to wrap up the session, I was treated to a strengthening and moisturising hair treatment to restore some life to my hair post-chemical bath." — Redzhanna Jazmin, Senior Beauty Writer
The results:
BEFORE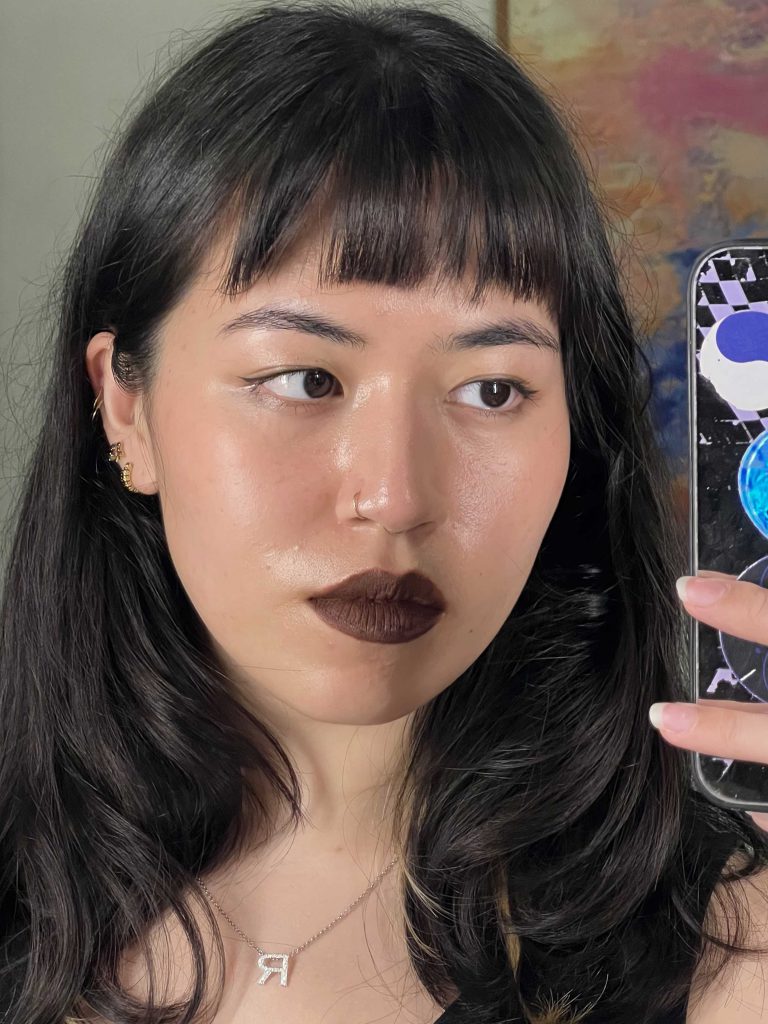 AFTER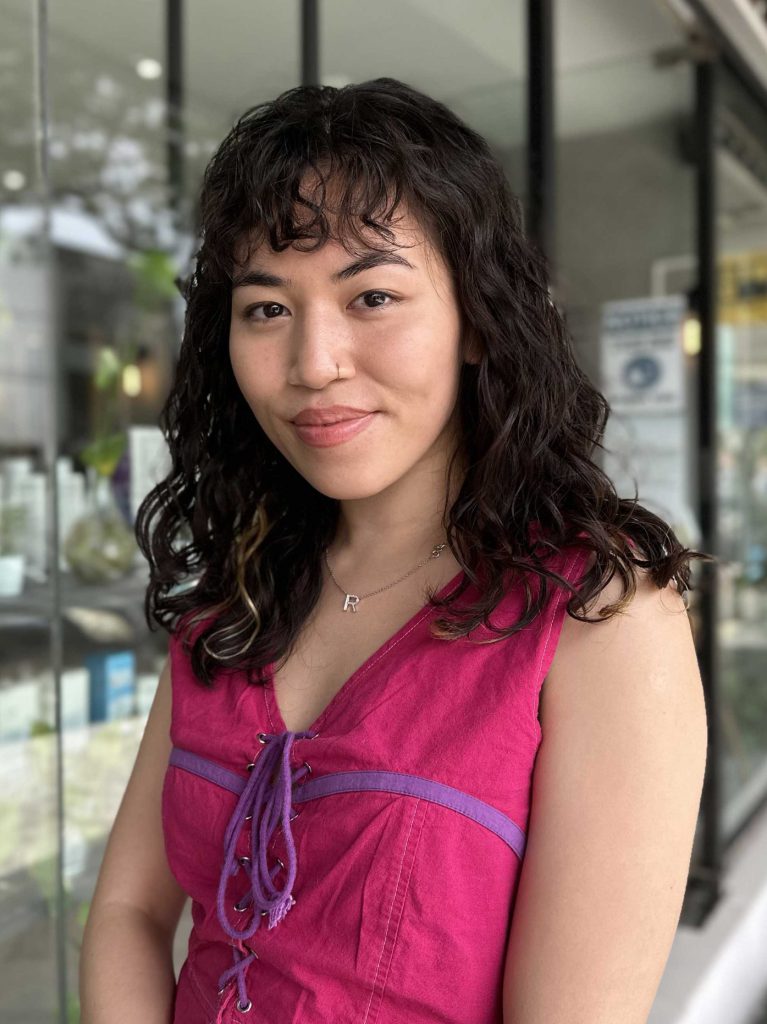 "It's definitely looking a little wetter in this photo than it was once it had been washed at home, but I'm thrilled with my perm. I love how voluminous and feminine it is, but my favourite part is my little baby bang curls! I'm sure it's not everyone's cup of tea, but it's exactly what I wanted—a hair makeover that has since helped me cut down on my lengthy grooming routine."
How to style: "When it came to styling my lovely, fluffy curls, Lee advised me to invest in a diffuser—something I luckily already had at home. He also suggested I get myself some curl cream, mousse or gel to help define my curls.
"My current routine is pretty simple—if I want to make my perm pop, I'll scrunch in some gel while my hair is wet before I blow dry it. Lee actually recommended that I diffuse dry my hair upside down until it is 100 per cent dry to make sure that the gel cast holding the shape of my curls forms properly. Once dry, this can look a little crunchy, so I'll usually do this before bed, and then I'll sleep on it to loosen up the cast. Then, once I wake up the next morning, I'll smooth the curls down and condition my hair with some nourishing hair oil. Alternatively, if I'm lazy, I'll just air-dry my hair and follow up with a lightweight hair serum to hydrate my strands, add some shine and smooth any flyaways.
"One thing I've learned in the last month is that sleeping with a silk pillowcase is a game-changer. On normal bed linens, the friction from the fabric can add frizz and ruin my curls, but when I use a silk case—whether I sleep with my hair diffuse-dried or wet (I know that I literally wrote the article on why you shouldn't do that, but sometimes a girl just can't be bothered)—the silk helps me wake up with fresh, defined locks. For me, it has become an absolute must!
Phyll Wu, Editorial Assistant: Natural waves
The vision: 
"Earlier this year, I went to get my annual chop. I'd usually do it myself at home, but I decided to get it professionally done by my partner's childhood barber this round—big mistake. Long story short, I ended up with a very short bob that's hardly even a bob due to the choppy layers he gave me (which I didn't even ask for). Yes, I cried."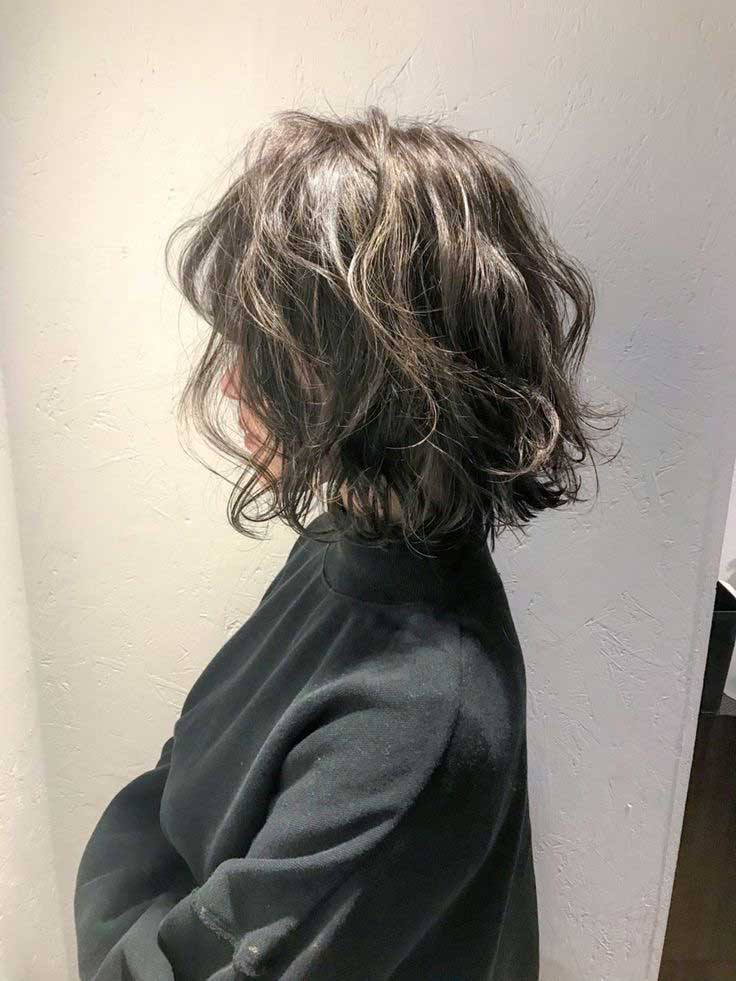 Phyll's reference for natural waves
"Because I have naturally straight hair, the choppiness was not only incredibly visible, but my hair also looked painfully flat and it was impossible to fix without using a curling iron. Hence, I finally went to get my first perm at Aube International Hair Salon. I showed Lee the picture above as a reference, but honestly, I didn't really care if the final result didn't look the same as it couldn't end up any worse than what I walked in with. Initially, I requested a C-Curl perm, but Lee advised that it simply wouldn't turn out the way I wanted because of all the layers in my hair, so I opted for natural waves instead."
The experience
"When I arrived at the salon, I was immediately greeted with a friendly smile before I was guided to my seat, where I was served a warm cup of tea. The salon was clean, comfortable, and had a pleasant atmosphere overall. As it was my first time getting a perm, I thought that it was going to be a long, vigorous process. To my surprise, it took way faster than I expected and the experience was quite relaxing. In fact, I almost fell asleep while getting my hair washed. When the perm was finally done, I was beyond satisfied with the results—it was perfect!"
The results:
BEFORE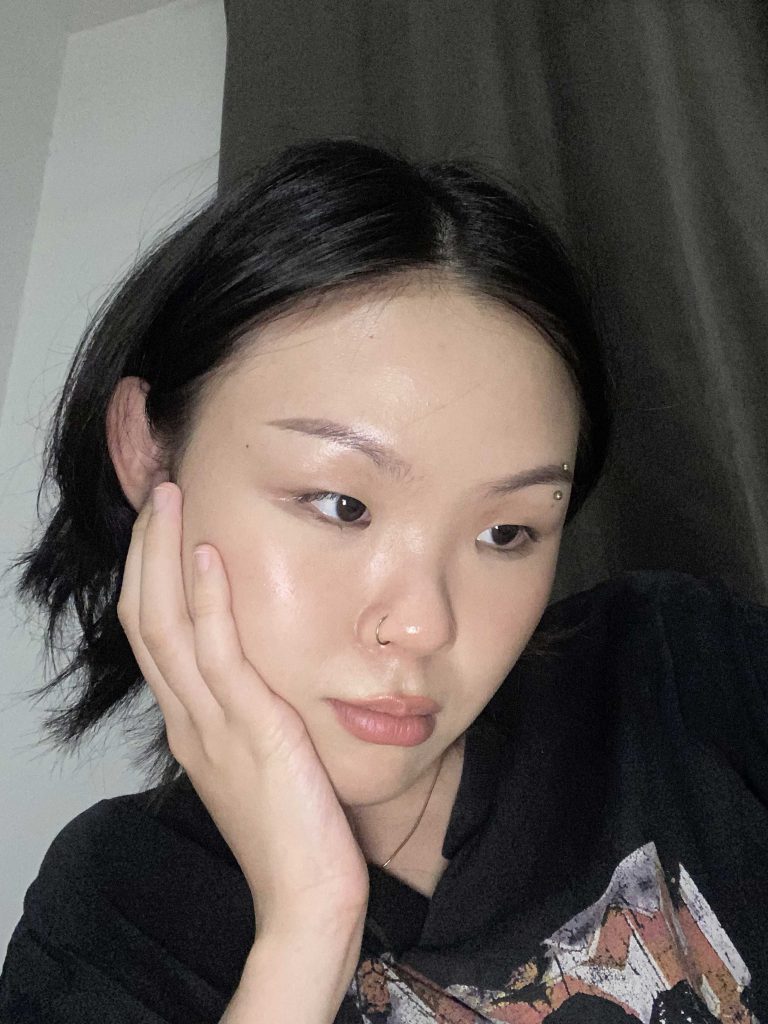 AFTER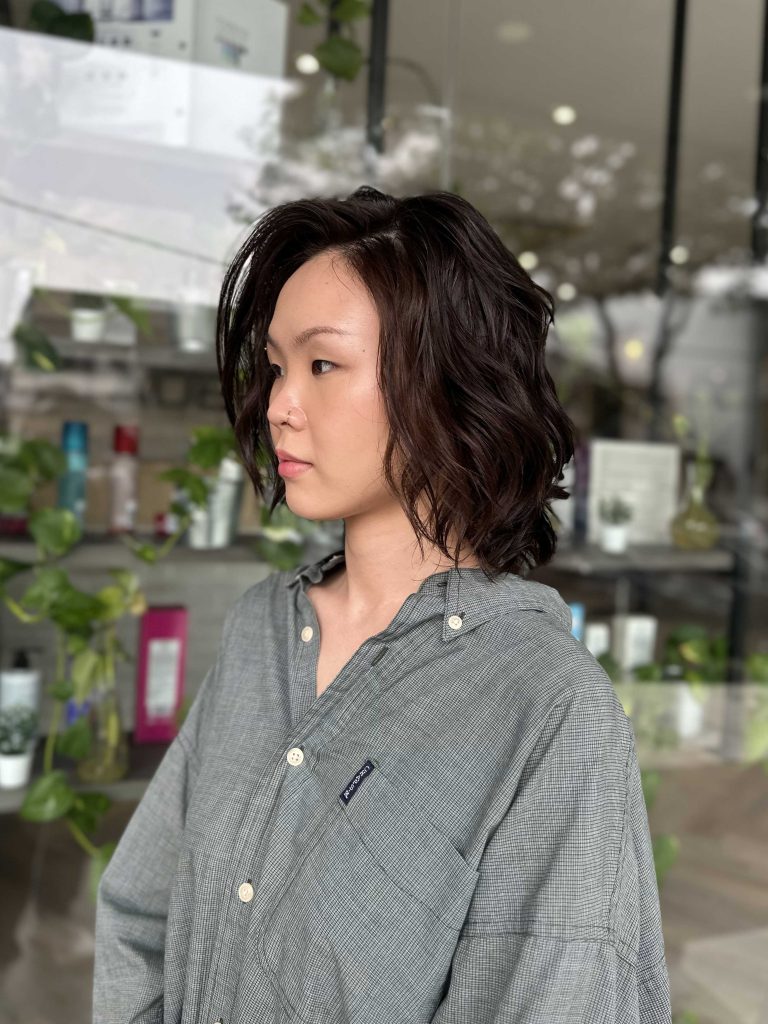 How to style: "While drying my hair, Lee guided me through all the steps to maintain and style my perm. Although I can wash my hair as usual, he advised me to leave it to air dry, and that it's best to avoid using a hairdryer unless it's on low heat and attached to a diffuser. For brushing, Lee recommended using a wide-tooth comb or just gently running my fingers through my hair without pulling it downwards. Additionally, I was also told to scrunch my hair with curling cream daily to maintain my curls.
"In terms of styling, Lee said that curly hair is extremely versatile and still looks good when left alone, so I don't have to do much (which was music to my ears). I've always had a middle part, but he gave me a side part as a styling suggestion and I surprisingly loved it. 
"When I asked him how long my perm would last, Lee stated that it ultimately depends on my hair and the type of perm. Tighter curls tend to last longer, although it's possible for softer curls to last just as long depending on the type of hair it's done on. Some perms can last several months to a year, while others may only last a month or two. My hair is annoyingly stubborn, so I don't expect my perm to last longer than a month—but I'm definitely getting another perm done as soon as my curls loosen up!"
The takeaway
If you're gearing up to get a cold perm done, we say go for it! It's relatively easy to maintain, being both air-dry and diffuser-friendly, and it's a great way to switch up your style and make your beauty routine more convenient all-in-one!
For more hair reviews like this, click here.
| | |
| --- | --- |
| SHARE THE STORY | |
| Explore More | |