In a perfect world, our hair would be as luscious as the Duchess of Cambridge, Kate Middleton's, with the sleekness of Victoria Beckham's close-to-perfect tresses topped with the non-chalant Kate Moss effect: where every strand of hair just very naturally and effortlessly falls perfectly into place. Oh, to be in that world.
But take away the magic hair elves at the disposal of these A-listers and add a dash of humidity, and there you have the reality that we're

really

dealing with. To be fair, even Victoria Beckham had her share of #FightTheFrizz hair struggles during her recent Singapore Fashion Week 2015 visit – we ask

Kérastase

Education Manager, Anderson Cheong – where's the hope in this for the rest of us? Which is where building a targeted hair mask wardrobe comes to the rescue.
Your hair needs consistent TLC
"It's not just about walking out of the salon feeling like a million dollars. It's about investing in a long-term care plan for your hair. At the salon, your hairstylist will have completed all the proper steps of treating your hair, including sealing in the colour or perm results with a good hair mask or treatment, but this is just the beginning."
A hair mask is not 'just an extra step' in your haircare
"Home-care hair masks are not recommended to you to make you mindlessly trick you into spending more money! It's so important because post-salon hair results need the most crucial care, especially in the first week. The steps that you take in looking after your hair in this time can help you prolong the results, colour and shine of your hair, plus, maintain or improve its condition."
Get the basics right
"Especially after you've invested money and time sitting patiently at the salon getting a new colour, perm or other chemical treatments, diligently follow these steps at home to make your investment worthwhile – include a hair mask into your hair wash routine every day for the first week. Shampoo, condition then follow with a hair mask. Thereafter, you can alternate the use of the hair mask with a conditioner."
Maximise the results of your home-care hair masks
1. Rinse hair with warm water – this opens the hair cuticles – before washing your hair with a shampoo that is customised to your needs
2. Wash thoroughly using warm water and squeeze excess water out of your hair. Thoroughly work hair mask into your hair by sections, focusing on the tips, to ensure proper coverage.
3. The next steps are crucial – many people do not take the time to let the hair mask really work it's magic and are too quick to wash it off before it gets a chance to do its job. Twist your hair and wrap it in a towel (if you have some time, put the towel in a dryer for a few minutes to warm it up). The heat from the towel and the wrap will maximise the penetration of the mask into your hair.
4. Leave on for about five minutes, before rinsing thoroughly, this time using cold water to seal the hair cuticles, locking in the benefits from the mask.
Tips on building a mask wardrobe
"Just as how you'd have different types of creams and serums for different skin concerns, apply the same approach when it comes to your hair masks. Speak to a professional hairstylist to understand your needs and hair concerns, and start with one or two jars of recommended solutions targeted to the hair concerns, which are high on your list.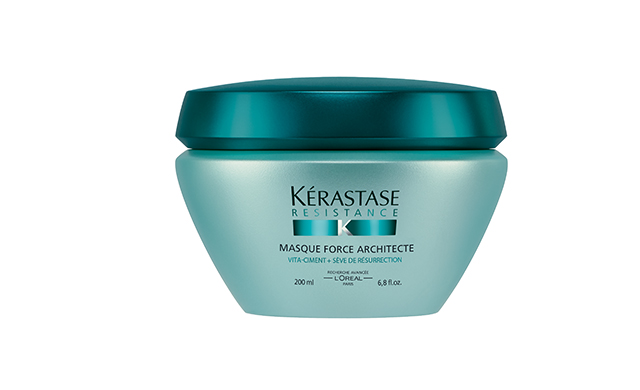 "For example, if you have really damaged and brittle hair that is also dull and lifeless as a result, treat the damage first using the Kérastase Masque Therapiste or the Kérastase Masque Force Architecte to repair and rebuild the condition of your hair.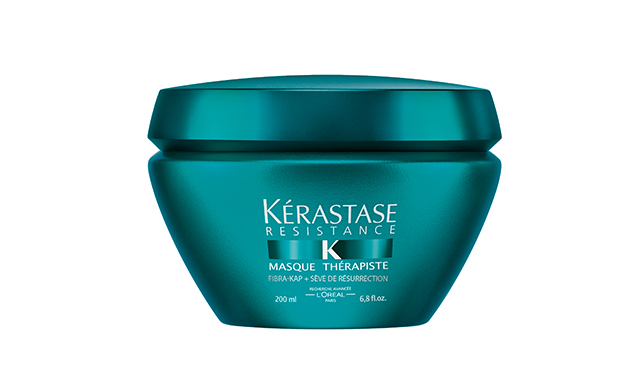 "Once the situation is under control, you may want to try the Kérastase Masque Elixir Ultime to really bring life and shine back to your hair. If you have a really sensitive scalp, I recommend the Kérastase Masque Sensidote that treats the hair without causing any irritation to the scalp. So you see, there is really a solution for every problem, they key is patience, and treating each problem one step at a time and you'll see the results soon enough."
| | |
| --- | --- |
| SHARE THE STORY | |
| Explore More | |