You might think that the Dyson Airwrap is only used to create beautiful curls and natural-looking waves. "That's the only reason I would buy it, right?" Or so I used to think, but how very wrong I was. Dyson's new Airwrap multi-styler is my first hands-on experience with the styling tool. I've learnt new tricks with the Supersonic hairdryer and its attachments from Jennie of Blackpink's hairstylist. I've relied on the cordless Dyson Corrale hair straightener many times for both sleek hair and beachy waves. And now, if you ask me which is the one Dyson hair care product that is truly worth it—if I can only pick one—it would be this new Dyson Airwrap multi-styler. Let me break down the reasons and my review below.
Psst… Read on till the end to win a Dyson gift card worth RM500.
1. Use it to blow-dry your hair, and more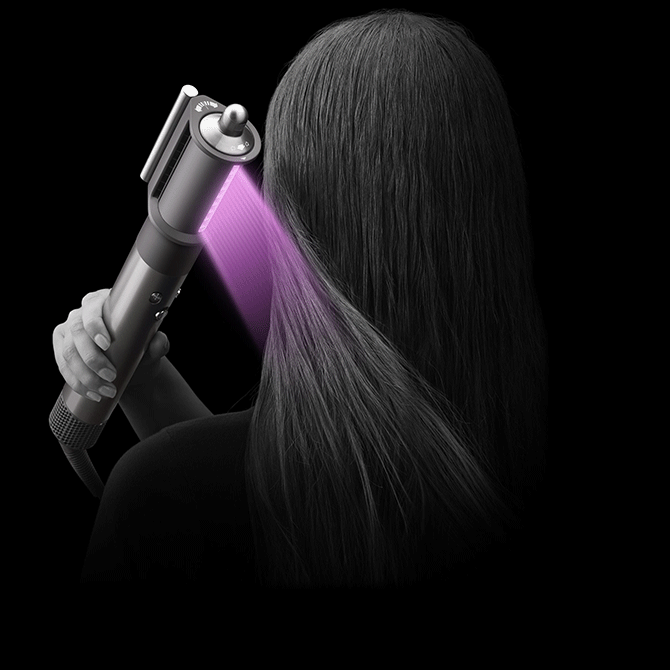 The previous Airwrap could also dry your hair from wet to damp, optimally preparing it for styling. The new Airwrap multi-styler, however, does it even better with the new Coanda smoothing dryer. Reminiscent of the Flyaway attachment for the Supersonic hairdryer released last year, the Coanda smoothing dryer attachment blow-dries your hair; then, with a twist of the rotating tip, it hides and smooths flyaways in a single pass through your strands. The result: Sleek, straight hair with a salon-like finish and shine. This has been my favourite go-to hairstyle on days when I'm in a rush.
2. Style your hair with curls or waves without changing attachments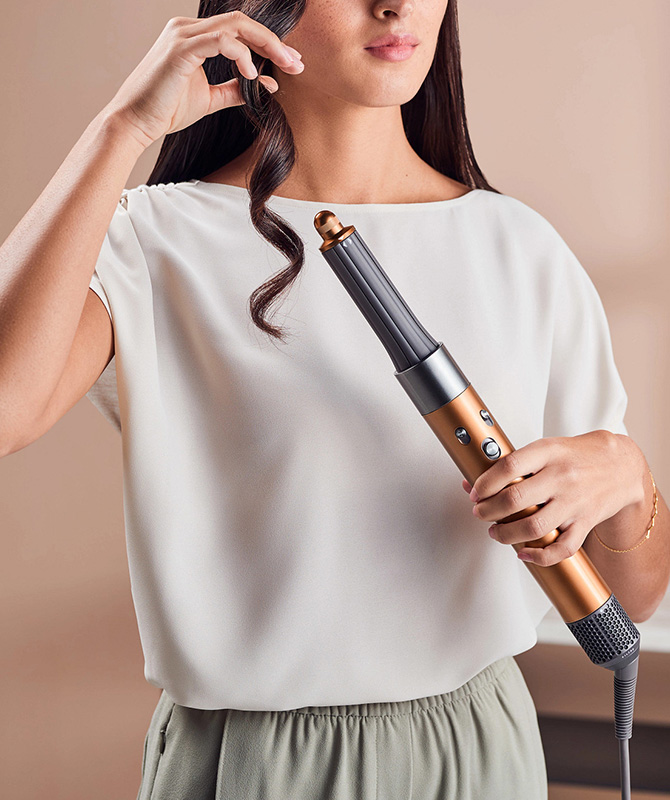 Previously, you would have to keep switching Airwrap barrels to switch directions. Now, each Airwrap barrel—available in 30mm and 40mm—can do both clockwise and anticlockwise curls with just a twist of the cool-touch tip at the top. I found it immensely intuitive to use and saved a lot of time. Thanks to the Coanda airflow, the barrel attracts the hair to self-wrap around it to create natural-looking curls or waves. Since I have short hair, though, I've just been using the 30mm and would alternate the airflow direction as I work from left to right. For another quick, fuss-free hairdo, I would tie a low bun, then use the Airwrap barrel to curl my curtain bangs to the side. Personally, the downside is that with my thick hair, the curls don't last throughout the day unless I use a styling product, as per the tips shared by Blackpink's Jennie's hairstylist.
3. For that C-curl style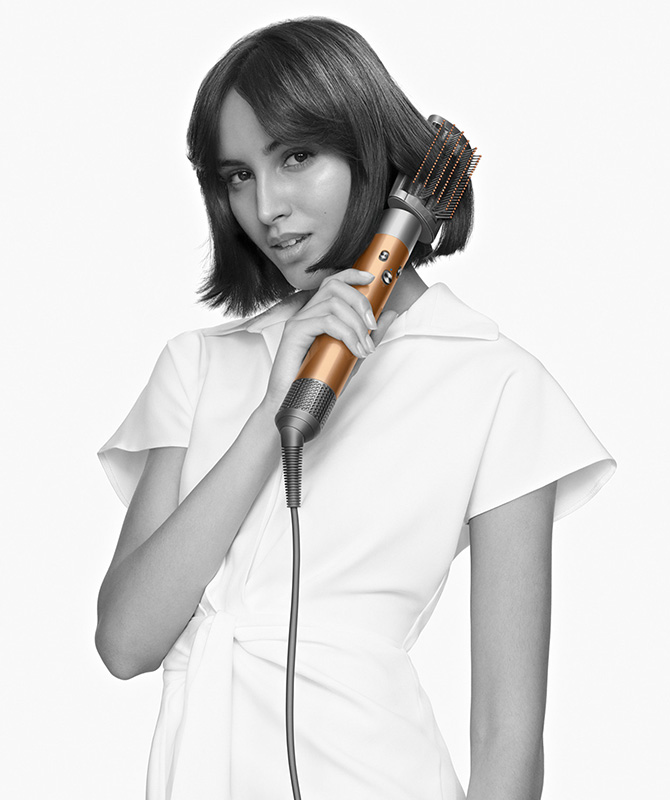 While the Coanda smoothing dryer does give me a sleek bob, the new firm and soft brush attachments provide more control for a straight hairstyle since you can brush through your hair with them. I like to give the ends a slight curl, so I'd turn the brush inwards as I brush the hair towards the ends. This works well enough for short hair. If you have thick and frizz-prone hair like me, the firm smoothing brush is your friend. For those with fine hair, the soft smoothing brush will be yours. However, the volumising brush does the trick best for an even more defined C-curl, especially if you have long hair.
4. Big tip: Use the 'cool shot' setting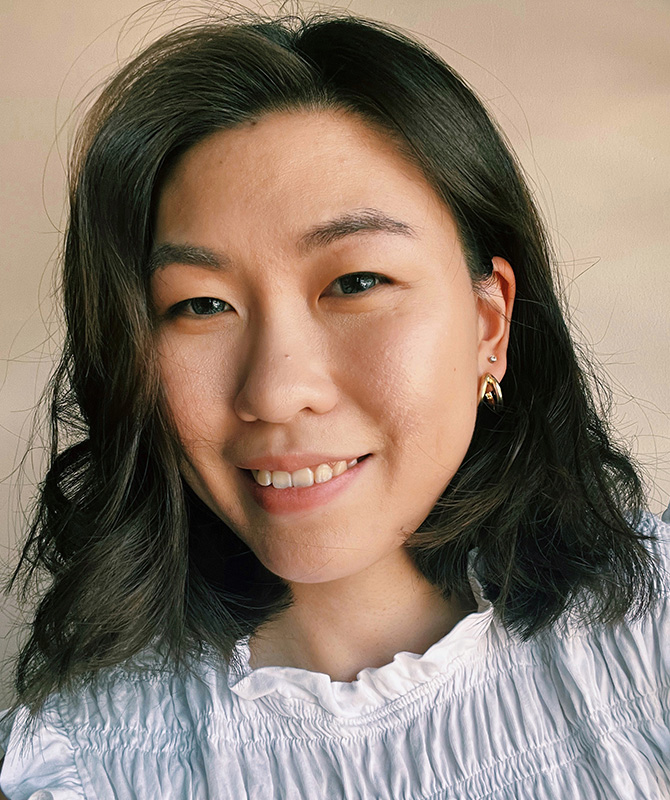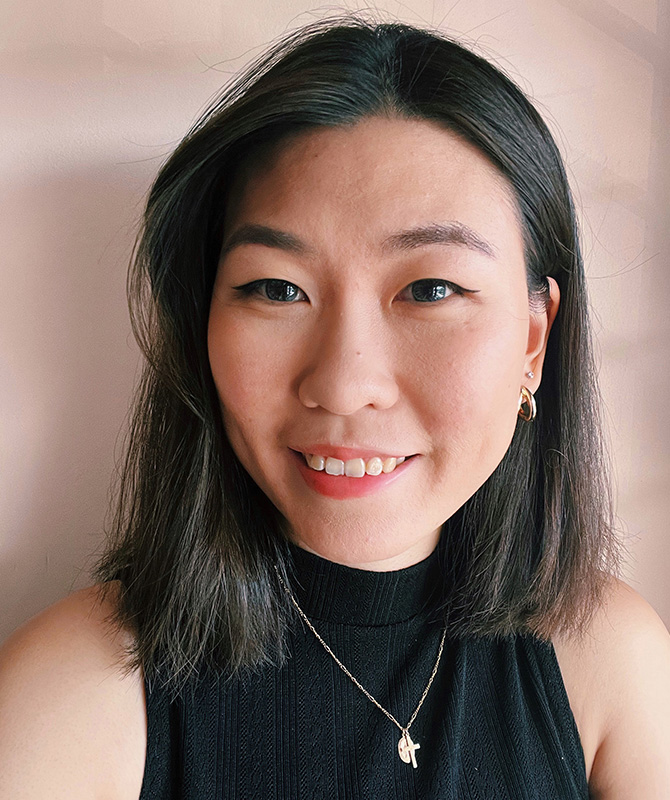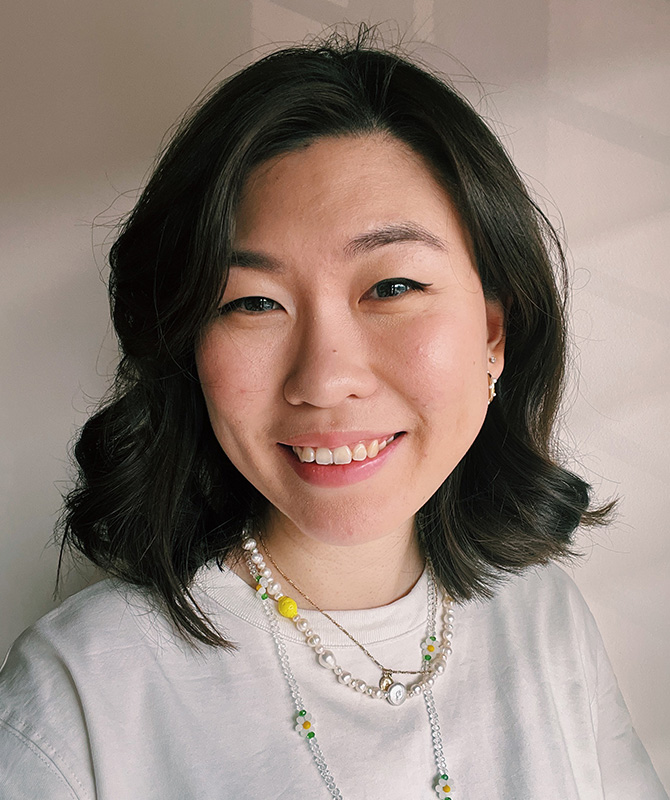 In addition to using styling products, one vital tip the Dyson team tells me is to use the 'cool shot' setting for about five to ten seconds to set your hairstyle. Contrary to many people's beliefs, high heat doesn't necessarily ensure your hairstyle stays in place. It sets when the hair cools.
5. It prevents heat damage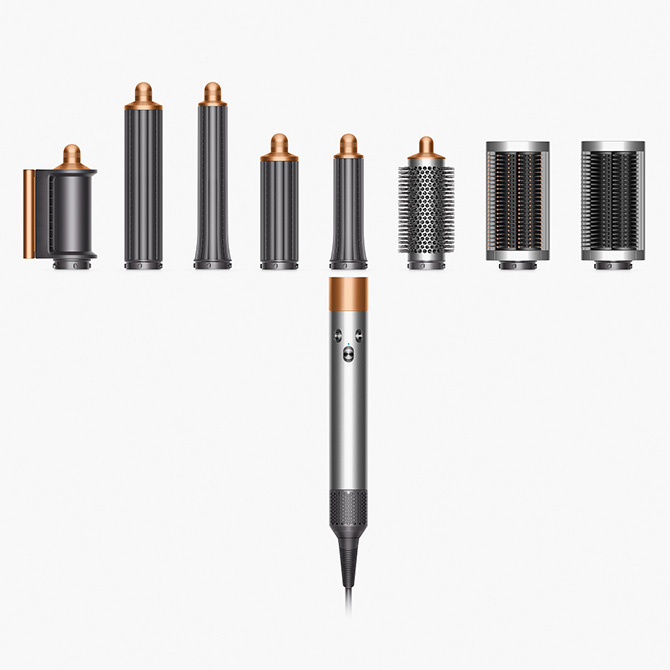 It's great that the Dyson Airwrap multi-styler can create a range of hairstyles for any hair type or length, but I feel even better knowing that it prevents extreme heat damage while doing so. At the heart of the Airwrap multi-styler is the Dyson digital motor V9, a 13-blade impeller that spins at up to 110,000rpm. This generates that air pressure to create the Coanda effect—that powerful airflow that attracts the hair to the brush or barrel, allowing you to control it to curl, shape or hide flyaways without extreme heat.
I'm generally low-maintenance and a fan of any lazy-girl beauty routines, so the Dyson Airwrap used to look overwhelming to use with its varying attachments. But I'm glad that the new Airwrap multi-styler has completely changed my mind. It is everything in one, especially since the styling time has been reduced with the new re-engineered attachments—and its rotating cool tip, so you don't have to keep changing barrels every 30 seconds. It's been so life-changing (beauty routine-wise) that I found myself styling my hair every day, willingly. Now, if only it were cordless.
The Dyson Airwrap is available at RM2,699 in an array of colourways. You can also purchase the attachments separately, which are compatible with existing Airwrap machines. Visit Dyson Demo Stores and www.dyson.my to learn more or make your purchase.
#BUROGIVEAWAY
The giveaway is now closed. Congratulations to the following winners, kindly check your email!
Dyson Gift Card – RM500
1. Alycia Tong
2. Puteri Farhanah
3. Sew Wei Wen
4. Leela Vathani
5. Gan Peik Yin
1. This giveaway ends 11:59pm, GMT+8, 8 May 2022. The winner(s) will be announced on 11 May 2022.
2. Employees of BURO Malaysia and its related corporations ("Indochine Media Ventures") or BURO Malaysia partners and/or sponsors for the giveaway (if applicable), and their immediate family members (including spouses, children, parents, brothers and sisters) are not eligible to participate in the giveaway.
3. Winners of this giveaway are chosen at random.
4. This giveaway is organised by BURO Malaysia (hereinafter referred to as the 'Organiser').
5. The prizes for this giveaway are neither exchangeable for cash nor transferable.
6. All persons ('Participants') taking part in this giveaway agree that these rules shall be binding on them, and that the entries in this giveaway, including their name and likeness, may be used without restriction in any future publicity material by the Organiser.
7. The Organiser reserves the right to amend these rules or terminate the giveaway at any time at its sole and absolute discretion. All decisions made by the Organiser under these rules shall be final and no discussion or correspondence will be entertained. The Organiser may, but is not required to, justify any decisions relating to this giveaway.
8. The Participant acknowledges that the interest and good reputation of the Organiser are of paramount importance. The Organiser reserves the right to disqualify a Participant from the giveaway, or to withdraw the prize if it is believed the Participant is in breach of its obligations under the rules. The Participants shall not by act or omission, directly or indirectly bring the Organiser into disrepute.
9. All entries are sent at the risk of the Participants and in the event that there are technical difficulties experienced arising out of the internet or from any associated equipment or internet security is compromised, the Organiser may at its sole and absolute discretion disqualify the entire entry and shall not accept any liability for doing so.
10. Giveaway entries may only be submitted via the stated medium of communication.
11. This giveaway is open to anyone above 18 years old.
12. Each entry must be completed in full. The Organiser reserves the right to disqualify any incomplete entries in its sole and absolute discretion.
13. Incomplete entries will be deemed void.
14. Winners will be notified by email.
15. Uses of 'aliases' shall be considered a form of deception and are prohibited.
16. The winner must produce their original IC / passport with a legible IC / passport number in order to claim the prize. The winner may also be required to produce additional original proof of identity at the discretion of the Organiser.
17. All Prizes are accepted entirely at the risk of the winner, and the Organiser excludes all warranties in connection with the prize to the extent permitted by law.
18. All Participants release from, and indemnify the Organiser, its agencies, sponsors and representatives against all liability, cost, loss or expense arising out of acceptance of any prize or participation in the giveaway including (but not limited to) personal injury and damage to property and whether direct or consequential, foreseeable, due to some negligent act or omission or otherwise.
19. All personal particulars furnished are meant for identification purposes and will not be sold or given to any third parties. In the case of giveaways, our partners may wish to offer you services which require your personal particulars. These specific requests will be expressly stated within relevant giveaways, with a choice to opt out.
20. Inability to contact the winner by 13 May 2022 will result in disqualification and selection of an alternate winner.
21. Winners must collect their gifts from our office in Mont Kiara within 1 month of notification.
22. Prizes are final; no cash equivalent or alternative prize will be given. Prizes are non-transferable, non-exchangeable and strictly not for resale. If the winner is found to be selling the prize(s), the Organiser reserves the right to demand the return of the prize.
| | |
| --- | --- |
| SHARE THE STORY | |
| Explore More | |