YSL Lip Tatouage Couture boasts a unique formula that has the benefits of both a lip stain and matte lipstick.
What glides on easily, stays on like a tattoo, and gives you a pigmented finish that could rival a lipstick? The name of YSL Beauty's new liquid lip stains are a dead giveaway, and here's why: The YSL Lip Tatouage Couture range is all about marking your stamp of individuality, kind of like a beauty tattoo that you can don to make a statement.
If cracked lips and obvious lip lines are the reasons why matte lipsticks put you off, YSL Lip Tatouage Couture will change your mind in no time. Taking the term 'matte' to a whole new extremity, these liquid lip stains are all about pigment intensity coupled with a weightless feel. The innovative formula offers an impressive colour pay-off that doesn't feel like anything. Whether you're wearing it from day to night or throughout a messy meal, the Tatouage Couture is your new purse must-have.
We love when a liquid lipstick comes in a plethora of colours for every occasion, and the YSL Lip Tatouage Couture doesn't disappoint. Available in 18 glamorous shades, each shade has a snazzy name of its own, from Corail Anti Mainstream to Violet Conviction. But what makes the YSL Lip Tatouage Couture stand out from the rest is its applicator. Its flat shape differs from a regular liquid lipstick brush, allowing precision and control to shape the lip contours for the most flattering effect.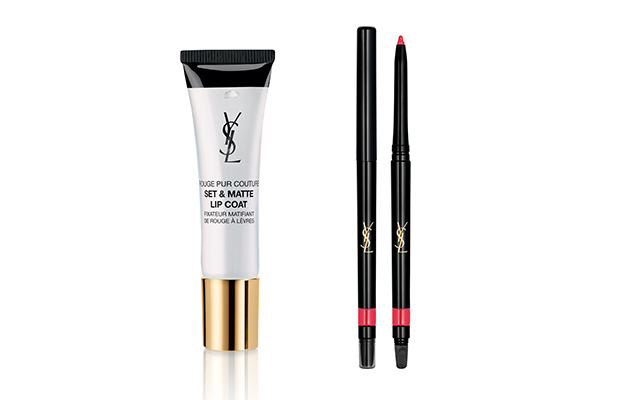 Don't forget to dress up your lips for a killer look with these additions: the limited edition Rouge Pur Couture Set and Matte Lip Coat, and the Dessin Des Lèvres Lip Styler. Swipe on the former as a 'top coat' to seal your lip colour all-day long, or draw your shape of your lips with the latter to give your lip colour a life-proof finish, basically.
Available at YSL Beauty stores in 1 Utama and Pavilion Kuala Lumpur.