Have you ever tried putting your makeup on in a poorly-lit room, only to walk out into the unforgiving daylight looking like a patchy, unblended mess? Or, have you ever tried plucking your brows in the dim, yellow lighting of your bathroom, only to find that you missed pretty much every stray once you're under the fluorescents of your office?
We've all been there. That's why we're here to give you a solution: A fully-lit, professional vanity mirror. Whether you want to live like an Old Hollywood starlet 24/7 or you just want to actually be able to see what you're doing when you apply your makeup, we've got the right mirror for you. Ahead, find our picks for the best vanity mirrors that ship to this neck of the world:
Vanity Mirror Malaysia Hollywood Sleek Series, RM1,270 RM950
View this post on Instagram
Feeling extra? Go full-on movie star with this gorgeous LED bulb Vanity Mirror. It features dimmable lighting, user-friendly touch sensor control, 12V energy-saving LED bulbs, and a wall-mount hole for easy hanging.
Don't worry if this mirror isn't quite your style, though—the brand actually has a huge range of beautiful mirror designs at a range of sizes for any vanity. Better yet, if you can't find what you're looking for in their ready-made section, have a chat with the team about putting in a custom order instead!
Impressions Vanity Touch Pro LED Makeup Mirror with Bluetooth, RM653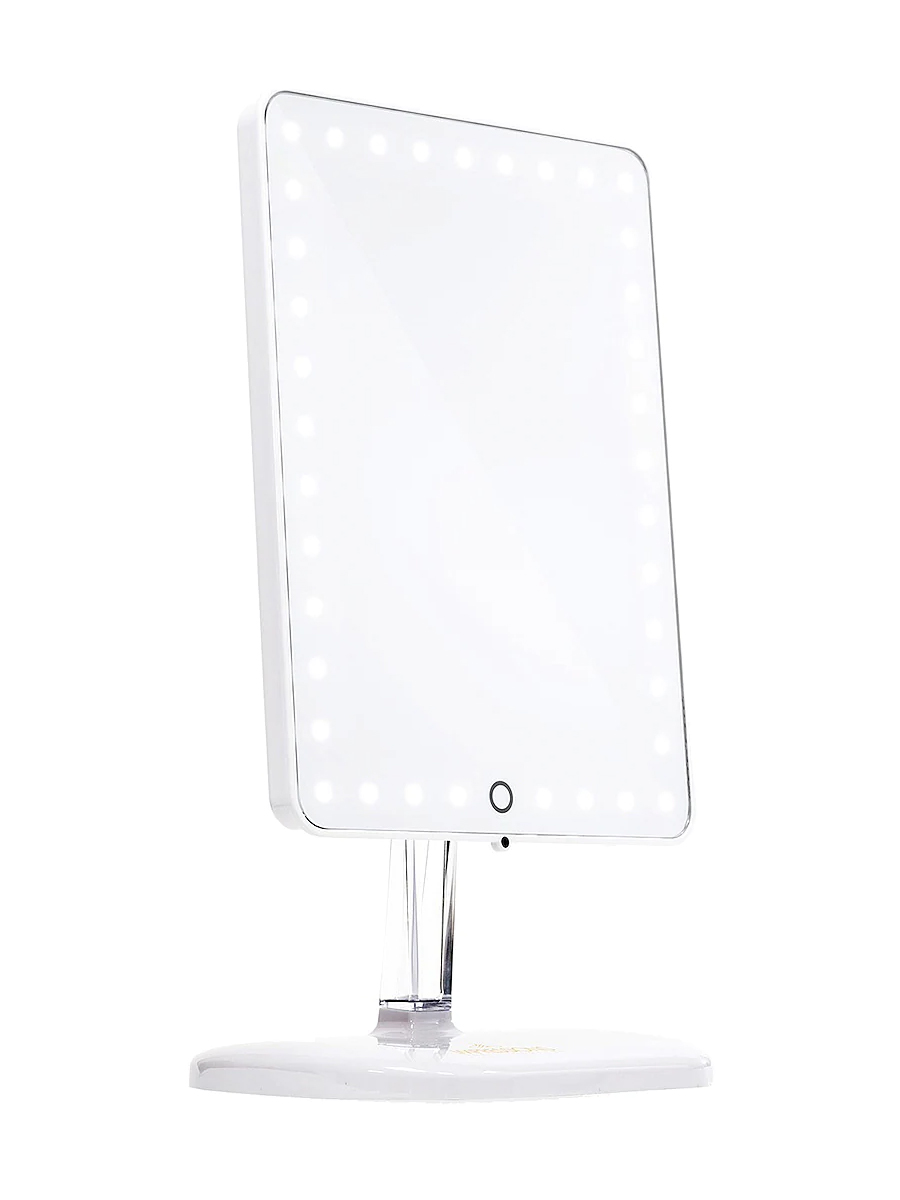 A personal favourite of Ariana Grande, this vanity brand has earned its cult following. This particular model makes following YouTube tutorials easier than ever before: It comes equipped with a wireless Bluetooth audio speaker so you can hear your favourite beauty gurus loud and clear, as well as ultra-bright LED lights to guide you on your way to your beauty beat.
Don't fret about dying batteries, either—the portable mirror comes with a micro-USB cable so you can juice up on-the-go!
TIP: In addition to this smaller model, Impressions Vanity also has a selection of full-sized vanity mirrors, should you wish to peruse their site.
Rio Illuminated Magnifying Cosmetic Mirror, RM138.50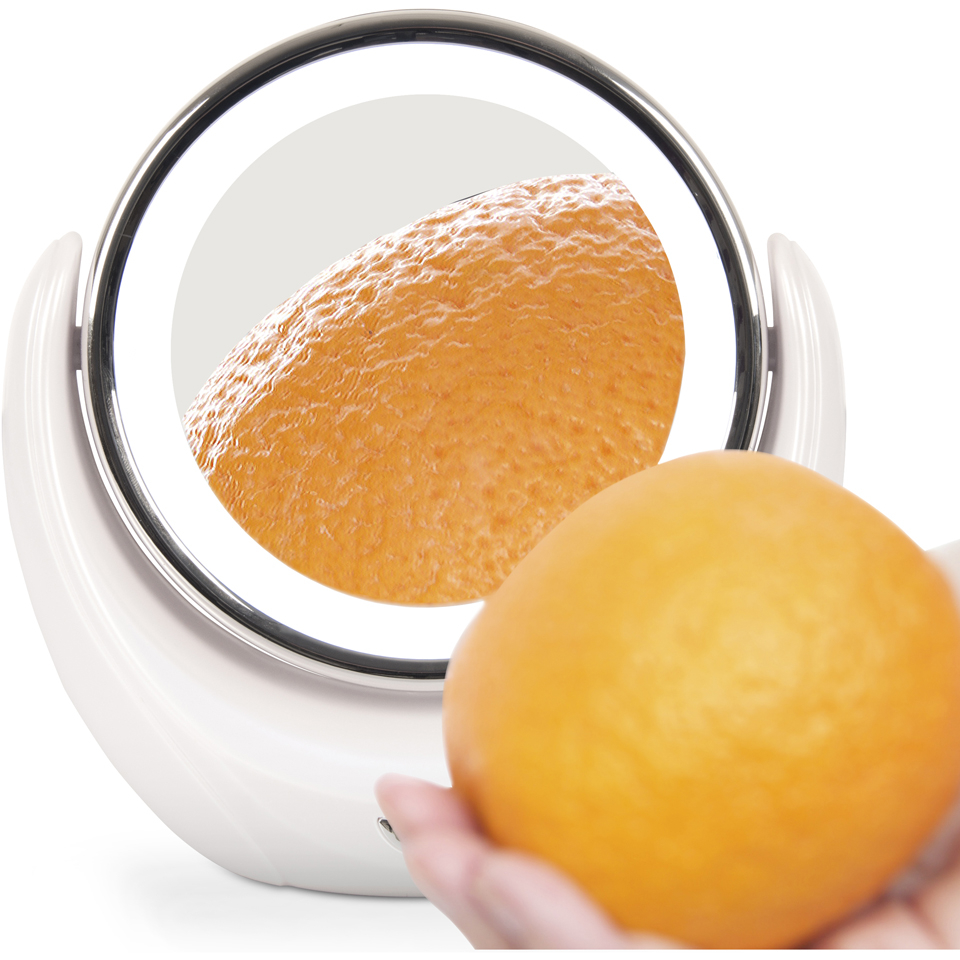 This battery-operated mirror is built for convenience—the 360º hinge design allows for a user-friendly experience. Further, the double-sided mirror features 1x magnification on one side for a full-face inspection, and 5x magnification on the other side to ensure that no fine details go unnoticed.
Reflections Created by BaByliss Exquisite Beauty Mirror, RM553 RM276.50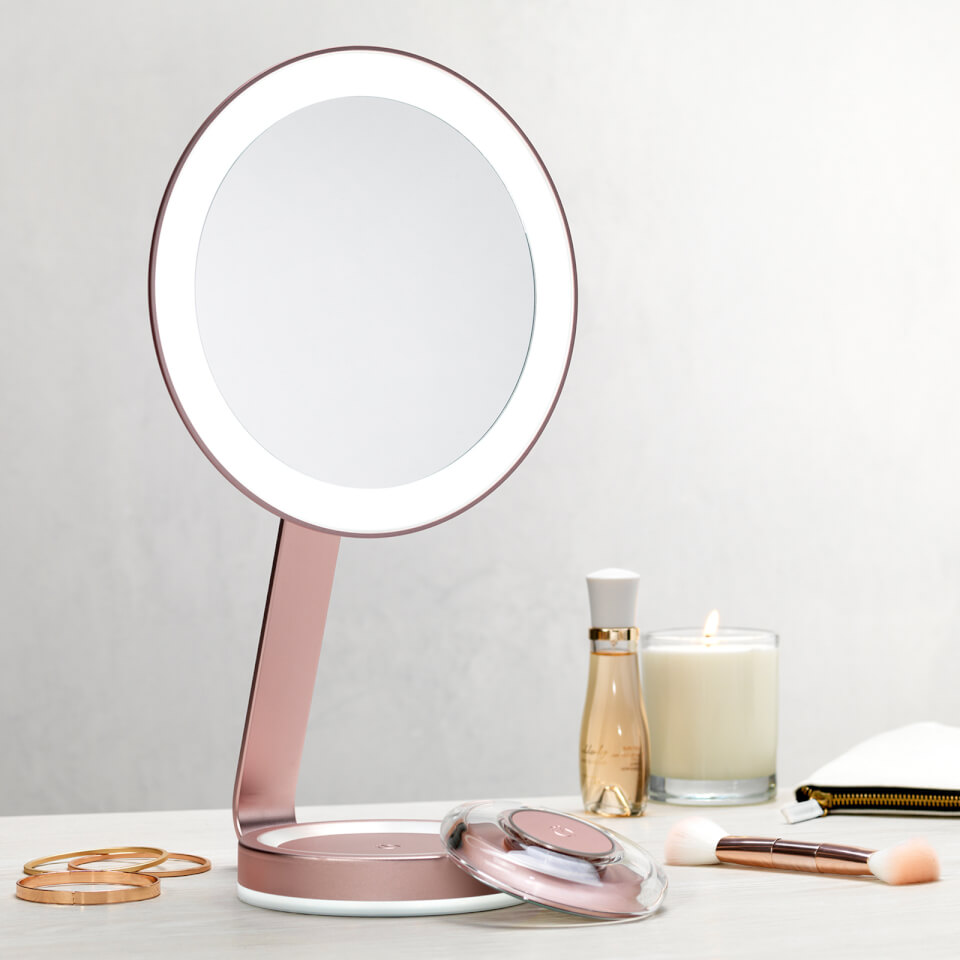 This rose-gold mirror is as pretty as it is effective—complete with soft surround lighting and a detachable compact mirror with 10x magnification, you've found your favourite beauty companion.
Tweezerman Adjustable Lighted Mirror, RM188.50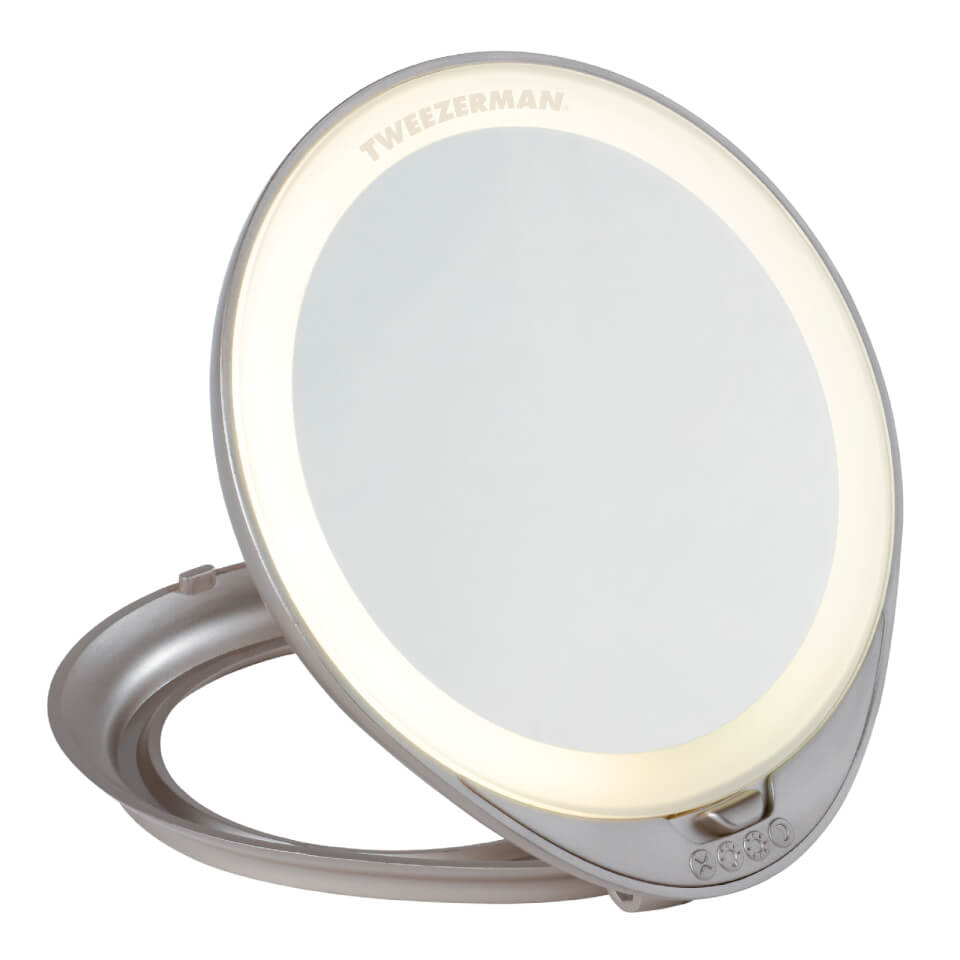 Three light settings? Undistorted reflections? A completely portable design? Expect all this and more when you invest in this convenience-first vanity mirror. No stray brow hair nor unblended foundation stands a chance.
Simplehuman Mini Sensor Mirror 8 Inches With Touch-Control, RM1027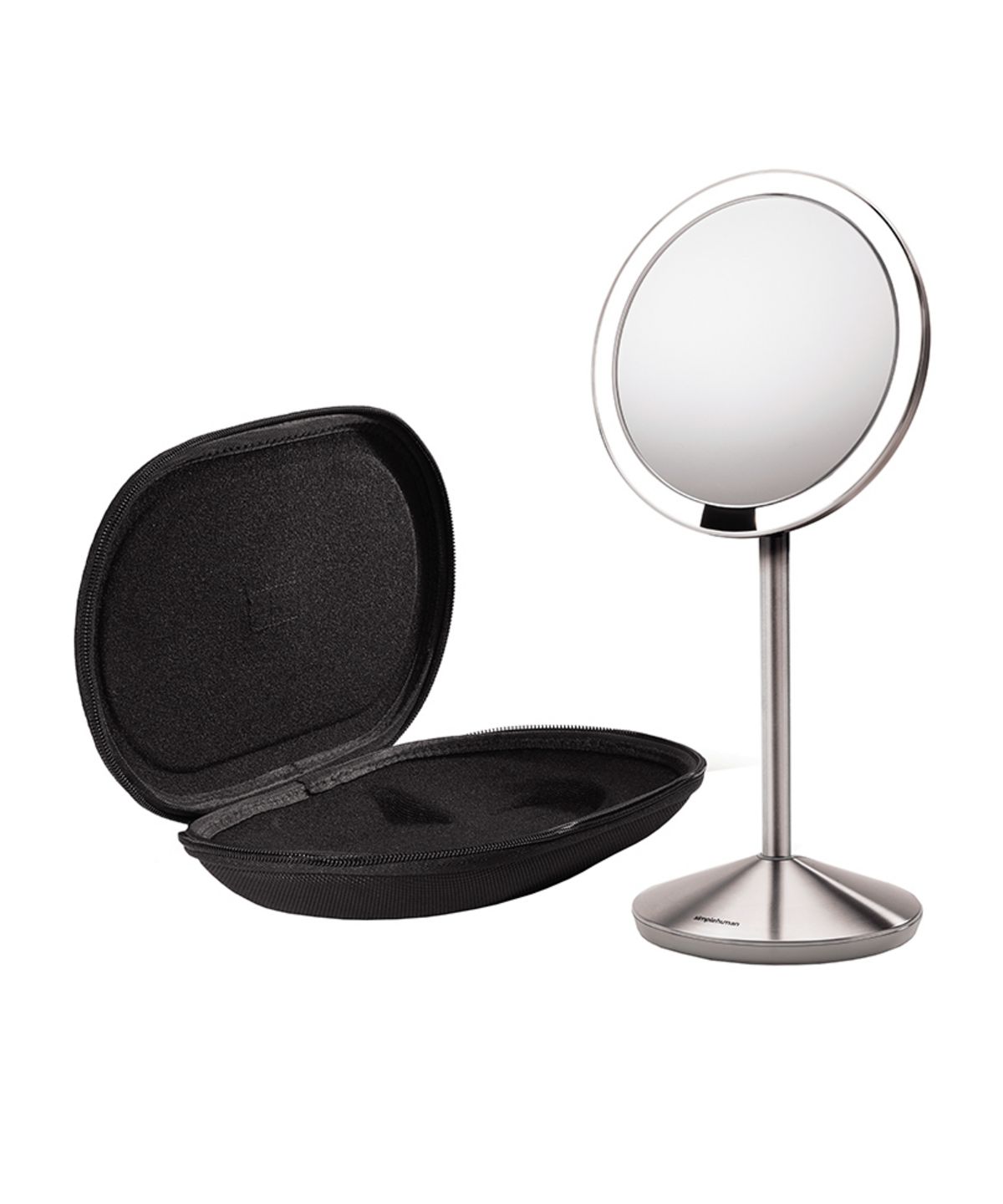 This sleek, rechargeable, and entirely portable mirror eliminates the middle man (read: the 'on' switch for the lights). Instead, high-tech, built-in sensors detect your being and automatically light the mirror up for your convenience. Better yet, just one charge using the included USB cable and adaptor will last you for 5 weeks. You can't go wrong!
Glamcor Riki Skinny Mirror with Travel Case, RM998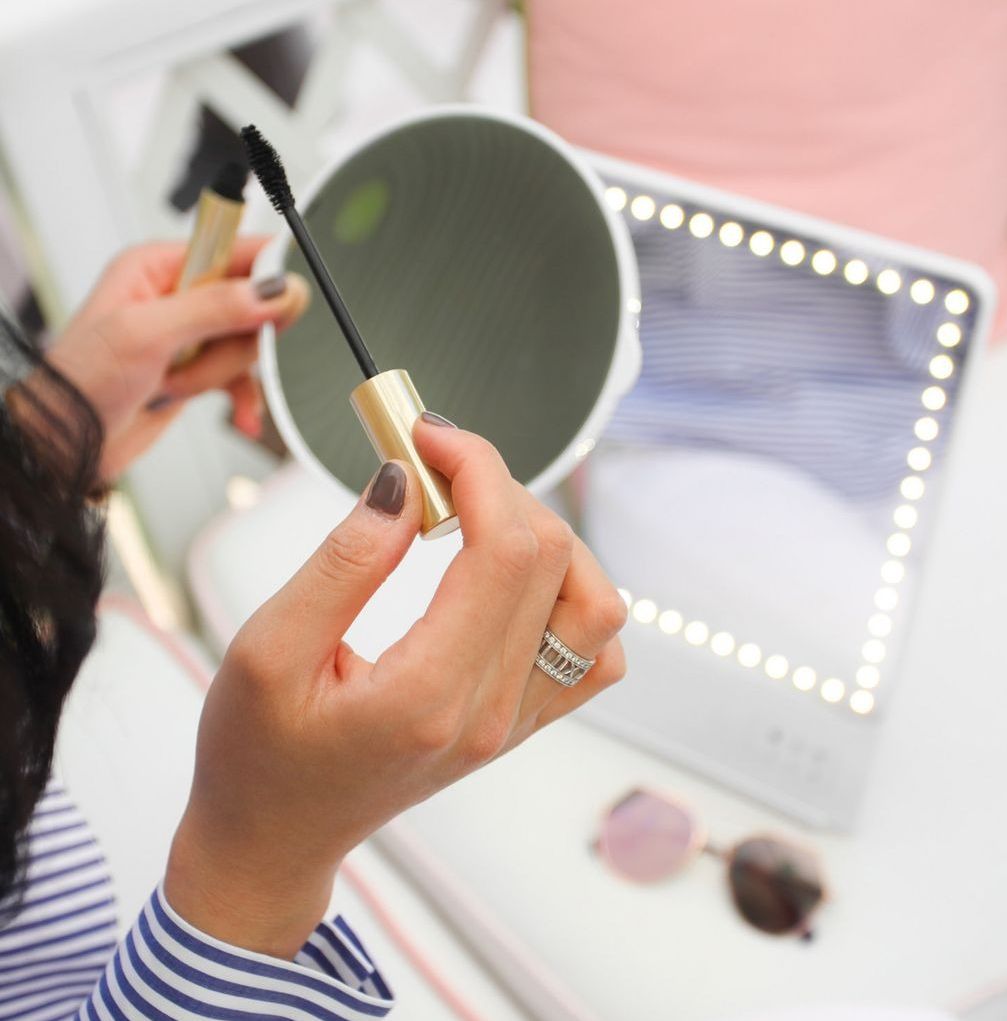 Take both your makeup and your selfie game to new levels with this ingenious vanity mirror. Featuring adjustable LED lighting, a mounted phone clip, and an included magnifying mirror, it's a complete game-changer.
Plus, the mirror also helps you get perfect pictures every time—simply clip your phone into place, pair it with the mirror via the built-in Bluetooth and press the mirror's camera button. Voila! No more awkward shots.
For more beauty guides, click here.
| | |
| --- | --- |
| SHARE THE STORY | |
| Explore More | |