We all know how hard it is to refrain from hoarding a tonne of beauty products when you're packing for a getaway, especially when you're expecting to dress up and hit the town's nightlife scene. But if you think about it, you're definitely not gonna use that giant-sized bottle of toner you just chucked in your bag, nor would you utilise an entire bottle of perfume during your stay. So here we've put together the seven most important beauty essentials to have in your travel kit:
An effective sunscreen
Despite how overcast the sky looks, UV rays have got a way of getting past clouds and affecting your skin. For those who are travelling to higher altitudes (think ski resorts or up at a mountain lodge), lather on extra sunscreen as you will be exposed to a greater rate of UV rays. And no, using a beach umbrella is not completely sunproof as well, as the sand reflects 17% of UV radiation, according to the American Cancer Society.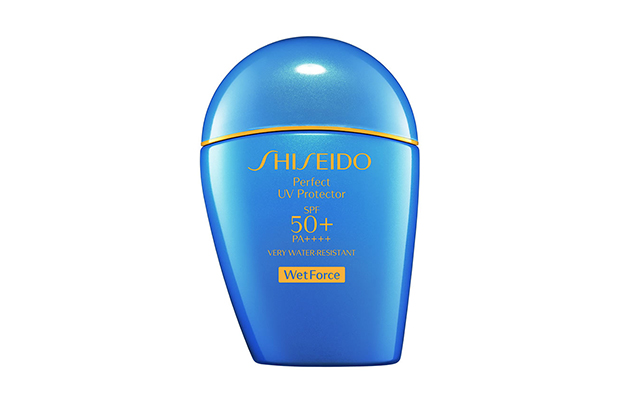 Try: Shiseido Perfect UV Protector that still is effective when in contact with water/perspiration
Lip balm all day everyday
You'd be surprised to know how chapped your lips will turn out once you're on the go and forget to reapply your lip balm throughout the day. Chuck a tube of lip balm that has shea butter (for moisturising properties) and Vitamin E (for antioxidants) in your backpack/purse and you're good to go. Go for lip balms that come in tubes for easy application than having to use your fingers with tin/jar balms.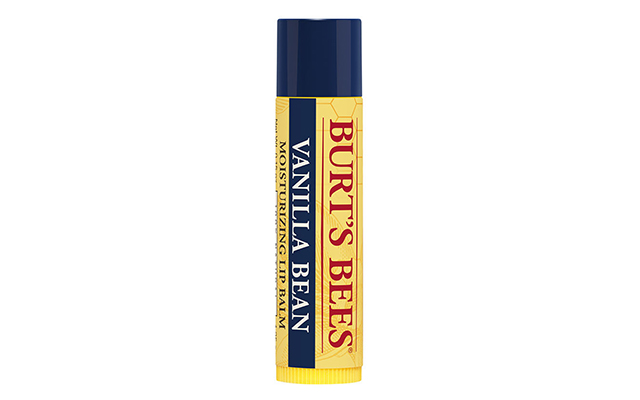 Try: Burt's Bees Vanilla Bean Lip Balm has a 100% natural vanilla scent and is infused with shea butter and Vitamin E
Moisturising skincare because no one likes having dry flaky skin
Okay so this might not count as one item on its own, but it's almost impossible to bring along only one jar of moisturiser when you're travelling. Hence, a nifty travel-sized pouch so you can fit your essentials such as your eye cream, moisturiser, sheet mask (the dry air within the airplane's cabin can really wreak havoc to your skin).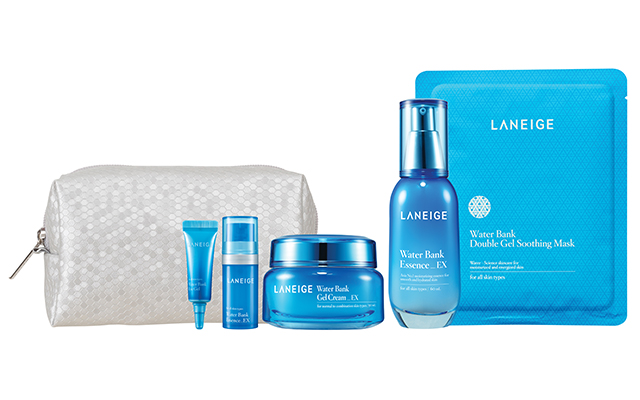 Try: Laneige Lucky Water Bank set for a quick perk-me-up during the travel season
Bath & shampoo products in one kit
While some might be comfortable using the bath & shampoo products offered in hotels, it might just be safer to bring your own set if you have a certain scent and brand you like to go for.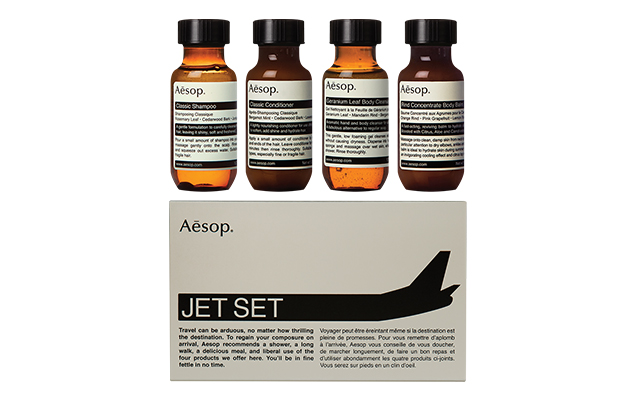 Try: Aesop Jet Set Kit has a shampoo, conditioner, body wash, and body balm in this easy-to-carry kit so you don't have to worry about filling out miniature containers of your own
An eyebrow kit is a must
Never underestimate the importance of a pair of filled-in brows and what it can do to your face. Use a compact kit that includes a mirror for when you're on-the-go. While you're packing that in your makeup bag, bring along some eyeliner to enhance your eyes (it'll work wonders especially when you've only had four hours of sleep on the plane!)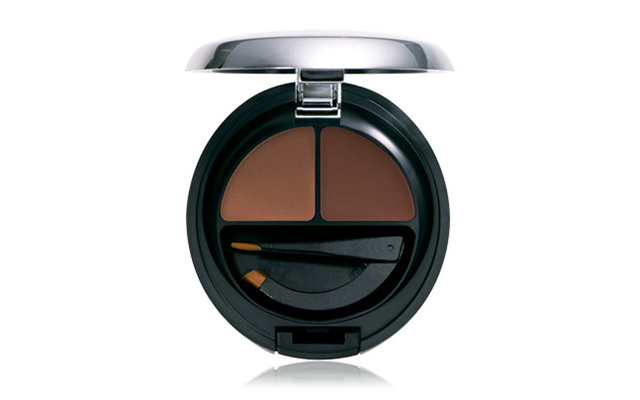 Try: The Body Shop Brow & Liner Kit is a 2-in-1 compact that's convenient for you to fill in your brows and add definition to your eyelids
Optional:
Blush for a smidgen of colour
A slight pop of pink across your cheeks can breathe some semblance of life into your entire beauty look, as our complexion can look a little dull and pale during the hectic travelling season.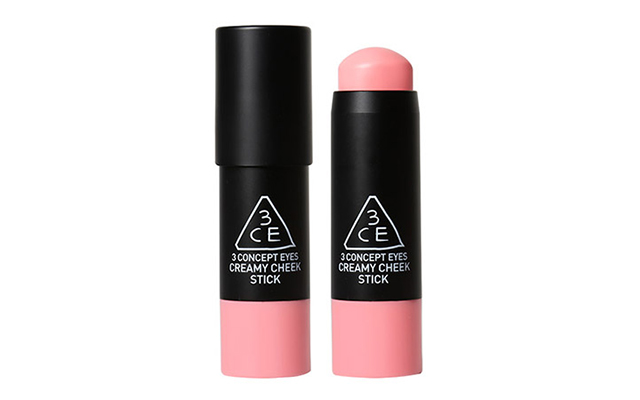 Try: 3CE Creamy Cheek Stick saves you the hassle of bringing a blush brush and compact in your travel kit
A quick spritz of facial mist
There's nothing that a skin tonic can't do to refresh your skin with just a light spritz. Remember to get the travel-sized version so you can bring it along with you wherever you go!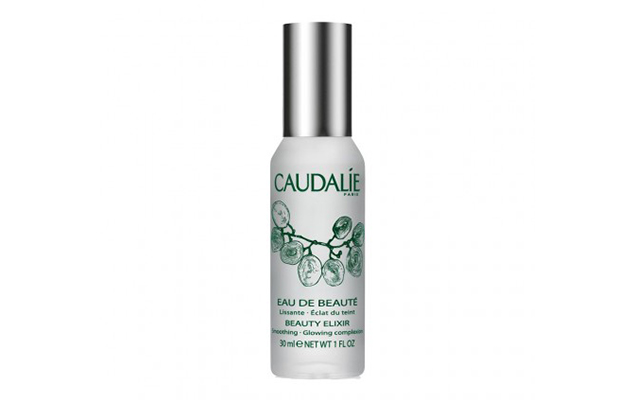 Try: Caudalie's Beauty Elixir is best-selling for good reason, thanks to its subtle eucalyptus and orange blossom scent and pore-tightening properties.
| | |
| --- | --- |
| SHARE THE STORY | |
| Explore More | |