With two long weekends and a few extra days off thrown into the mix, September has officially become every Malaysian's best friend. So, whether you're playing tourist in town or jet-setting to some off-the-beaten-path destination, we've rounded up some tried and tested treats to keep your beauty game in check while you're busy basking in that holiday glow.
Earth EDP Stylus, Evogue New York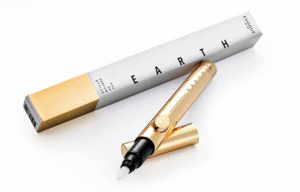 Forget bulky fragrance bottles – formulated in France, this sleek stylus perfume weighs a mere 12g and is the solution to all your check-in problems. I took this newcomer for a test run on my recent trip to Bangkok (hello, heat and humidity!) and to my surprise, the scent lingered well over six hours.
I used two clicks on the wrists, gently dabbing on the elbows and below the ears as well. Of the three, my favourite is Earth, a beautiful combination of fresh citrusy notes with calming lavender and nutmeg with a hint of sandalwood and musk. You also can get them in a set of three – perfect as a gift or to add to your collection (you can wear them layered as well). On the lowest volume, it lasts up to 200 clicks per stylus, which is worth it especially if you're always on the go.
3LEMENTS Collection Gift Set (Earth, Fire and Metal), 3 x 2ml Eau de Parfum Stylus, RM436. Also available separately for RM156 each.
Bath Bombs, Lush Cosmetics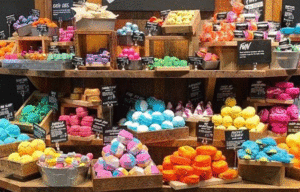 Let's be honest – what is a staycation…or any vacation for that matter, without some serious tub time? As a self-claimed Lush ambassador/biggest fan, I highly suggest you pop one or two of these into your carry bag (also makes your clothes smell divine) – my faves include the classics like the Twilight with lavender (and some shimmer) for a super-calming evening soak or the Sakura, which takes you back to cherry blossom season Japan – bliss.
A hot soak at the end of the day does not just do wonders in helping you relax; infused with essential oils, these bath bombs also leave your skin baby smooth at the end of each soak – better sleep is a huge bonus.
ICYMI: Soon, you won't have to load up on your Lush Cosmetics stash when you're overseas – finally, Lush Cosmetics is coming to Malaysia, soon to be available at Pavilion KL – watch this space.
Overnight Sleeping Mask, Organique by Olinda Springs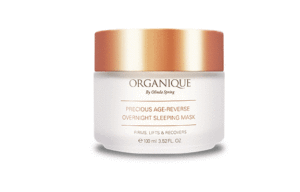 You're on holiday so why shouldn't your skin enjoy the same privilege? I find it's best to go makeup-free on off-days and let the skin breathe. That also means keeping it away from the nasties by slathering on something natural and nourishing.
What I like about this Aussie brand's Precious Age-reverse Overnight Sleeping Mask is that it's formulated using 100% fresh spring water – all the way from Olinda Spring, Victoria – so you know you're being kind to your skin from the get go.
Infused with Australian Wild Roselia Flower Extract, Shea butter and a host of other skin-loving ingredients, it helps to calm and heal the skin, and works overnight to soften the appearance of fine lines so you wake up to visibly smoother, moisturised skin. Also, the Wild Roselia smells amazing and is so therapeutic before bed and the best part? It's a leave-on so you (like me), have absolutely no reason to talk yourself out of a facial mask at the end of a tiring day.
Precious Age-reverse Overnight Sleeping Mask, RM139 for 100ml
The Celebrity Medifacial, Ceramicle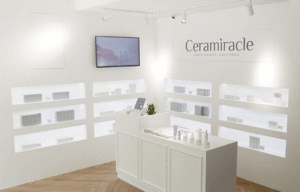 Whether you love the sun or the sea, I say go all out while you're away but what I personally find useful is booking in a post-holiday facial to calm the skin and ease the complexion (and our minds) back into reality.
I like that this facial is tools-centric and all-business, which is exactly what the skin needs after lazy days out in the sun or hours of seawater exposure. A quick idea of what it entails:
3D Ultrasonic deep cleansing and a multi-enzyme gentle peel to remove accumulated dirt and bacteria from the pores as well as removing the layer of dead skin cells for an instantly brighter looking complexion.
Arctic Light IPL is used after a layer of cooling gel is applied – this works a treat to 'wake' the skin and boosting collagen reproduction from the inner layers of the skin. This step also helps to calm any redness – perfect for treating sun damaged skin and hyperpigmentation.
Deep stimulation radio frequency therapy will then follow – you may experience a slight prickly sensation on certain areas of the skin, which is experiencing a loss of elasticity. This step helps to lift the contours of the face and minimise the appearance of fine lines.
Cooling snow-remodelling mask is then applied all over the face (including over the eye area) to 'seal' the effects of the facial and restore hydration to the skin.
To finish, you will be treated to a Cryo-toning massage the help First Light The Serum penetrate into the inner layers of the skin.
Just a tip, while the salon is tucked away at a quieter corner in TTDI, I would suggest you GRAB your way there because the last thing you want to do before post-holiday reality really hits is to hustle for a parking spot!
The Celebrity Medifacial, RM699 for 85 minutes or enjoy your first trial at RM299. Ceramicle is located at 6, Jalan Datuk Sulaiman, TTDI Kuala Lumpur. T: +603 7627 6568. 
You may also like…
| | |
| --- | --- |
| SHARE THE STORY | |
| Explore More | |