Beauty
Exclusive: Selena Gomez on Rare Beauty's Malaysian debut, transparency in mental health, and her favourite makeup tricks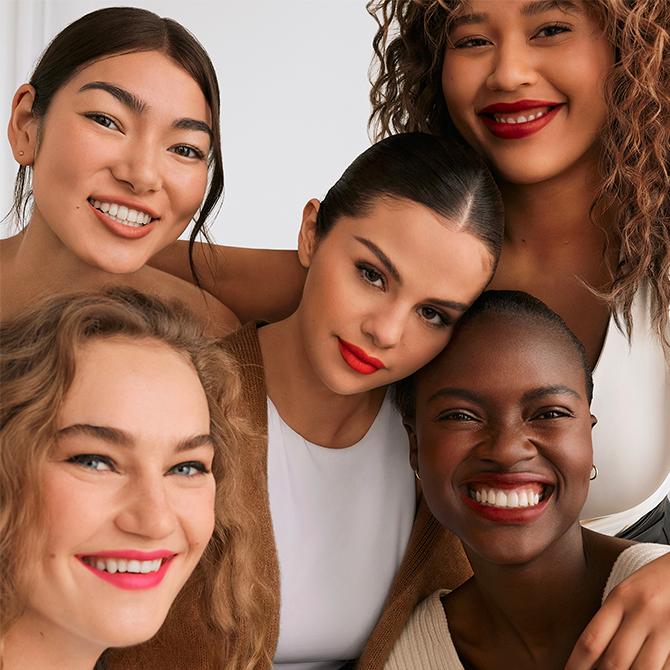 Since announcing the launch of Rare Beauty over a year ago, Selena Gomez has kept plenty busy. On top of helming her beauty brand, the singer-turned-business-mogul released her fourth EP, Revelación, in March of this year, and is set to star in the upcoming film Only Murders in the Building, which she has co-created and co-produced alongside co-stars Steve Martin and Martin Short. Put simply, it has been a hectic year for the Disney alumni. 
That is precisely why we have all been so patient in awaiting the global launch of Rare Beauty. Fortunately, the wait is over. It's official: Rare Beauty is launching in Sephora this very month! Ahead of the launch, we spoke to the woman of the hour, Miss Selena Gomez herself.
To learn how mental health and makeup intersect and glean a few of the star's favourite makeup tips, read on:
For our readers, could you delve into the inspirations that drove you to create Rare Beauty? 
"I have always loved makeup. I loved going to shoots with my mum when I was younger. It was so fun to dig into her makeup kit and try to mimic the makeup she did on the models. But there are so many unrealistic expectations in our society and such pressure to look 'perfect'.
"I wanted to create a beauty brand that changes the conversation around beauty. With Rare Beauty, we want to celebrate what makes you unique, while removing the pressure, especially when it comes to beauty and makeup."
The Rare Impact Fund aims to raise USD100 million over the next 10 years for mental health services. Why is the topic of mental health so close to your heart?
"I've always been pretty open about my journey with mental health. My goal with Rare Beauty was to break down these unrealistic standards of beauty. I saw from personal experience how these impossible beauty standards were having such an effect on my mental health and I know a lot of people that felt the same way. Because of this, it was important to me that Rare Beauty could create a safe, welcoming space in beauty—and beyond—that supports the mental well-being of our community."
View this post on Instagram
What is your favourite thing about running a beauty brand? What have you learned from the experience?
"I'm very involved in the product development process—I love going through all the steps, from ideation of product to the final formulas, and I've tested every single product and all the different shades on myself and my friends. They all have different skin types and tones, so it helps me get an idea of how it will look and feel on a range of people."
How did you land on your current product lineup?
"Inclusivity is always the absolute top priority as we're developing our products. That's why we decided to launch with such a wide range of foundation and concealer shades. I wanted to make sure that everyone who is part of the Rare Beauty community feels represented."
View this post on Instagram
It is well known that the lids and caps on your Rare Beauty products are designed for accessibility. However, one packaging aspect I think is criminally overlooked is the design of the applicators on the foundation, concealer and blushes. They are ingenious—could you walk us through the thought process behind the design?
"I am obsessed with the applicators. They are mess-free—in the middle, there's actually a dome, or pocket, that collects the product and holds the perfect amount. For the Liquid Touch Weightless Foundation, one dot from the applicator is all you need for your entire face."
You've had a close partnership with Hung Vanngo, your makeup artist, for a long while now (he's the best)—what are some key makeup tips you've learned from him over the years?
READ: Hung Vanngo shares 19 makeup tips that will change your life
"Hung has taught me so much over the years. One of my favourite things I've learned recently is this little blush tip—he taught me to apply blush upwards, and closer to my temples, which gives a really nice lifted look. I love doing this with my liquid blush."
READ: Iris Law shows us three new ways to wear blush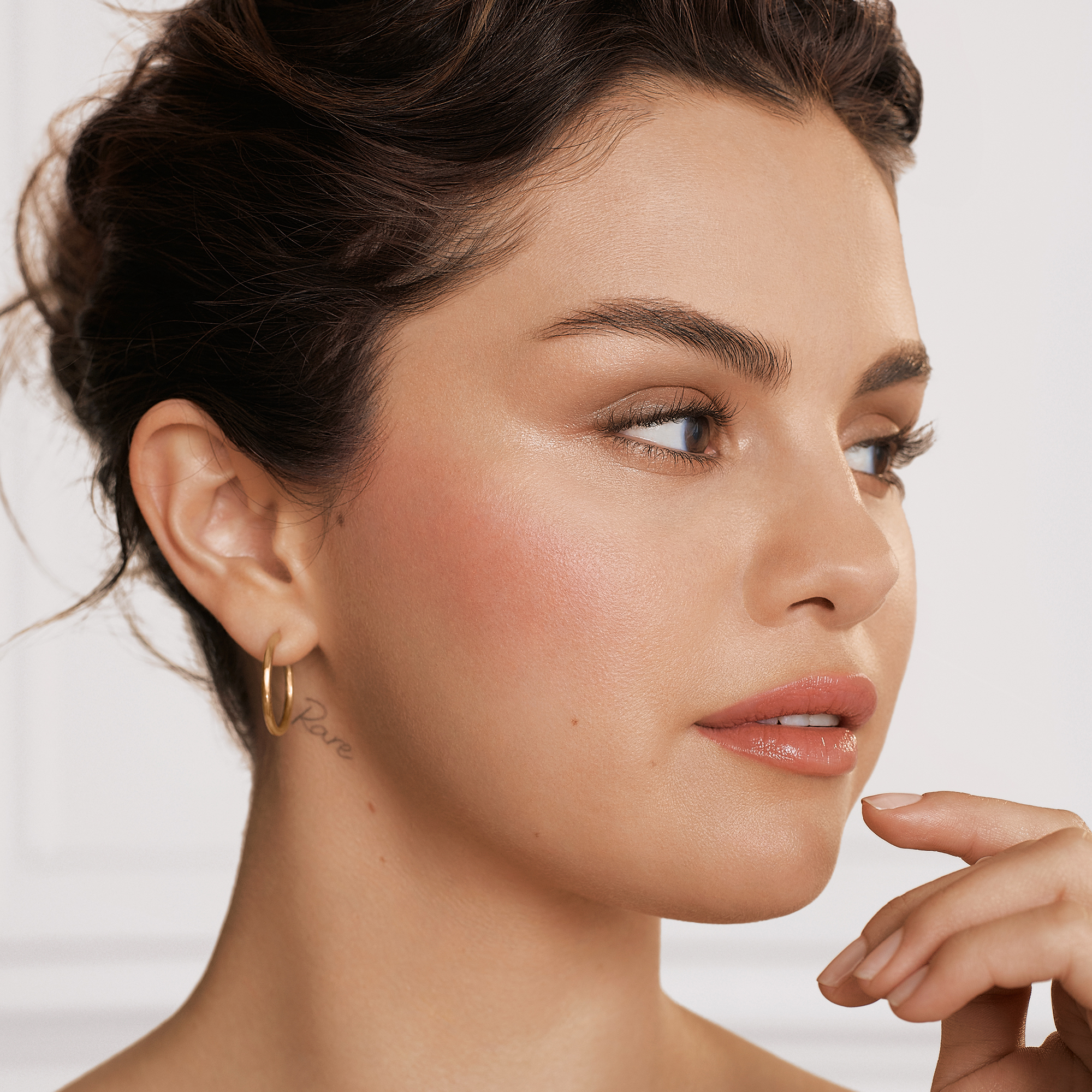 What would you recommend to newbies in a Rare Beauty "starter pack"?
"All of the products are really easy to use, but some of my favourites right now are the Liquid Touch Brightening Concealer because it just blends so effortlessly, our Perfect Strokes Matte Liquid Liner because the 1,000 bristles have made winged liner so easy to do, and our Soft Pinch Liquid Blush because it's so pigmented (a little goes a long way)."
Lastly, why did Rare Beauty choose Sephora as a partner for the launch in Malaysia?
"Sephora is such an amazing leader in the beauty space. I'm proud that we can shape positive conversations around beauty together."
Rare Beauty is available here. Watch our review below:
@rarebeauty is now available in Malaysia, so naturally we tried…all of it ##nofilter @sephora_asia ##sephoralovesrarebeauty ##beautyreview ##fyp ##nobs
♬ original sound – BURO Beauty Beat
Find more beauty insiders here.
| | |
| --- | --- |
| SHARE THE STORY | |
| Explore More | |