Bright, glowing skin is usually the beauty wish of many women. Knowing the heart's desire of the ladies, Shiseido has introduced the White Lucent range to help bring out our inner radiance. As an extension to the new Shiseido White Lucent range, which you can read about here, you can now also book yourself in for a facial treatment of the same nature.
What this treatment promises to do is to bring luminosity to dull and tired skin – something which I can relate to. My skin has been less than stellar from late nights and stress in the past few weeks. I made my way, bare-faced, to the Shiseido beauty cabin at Isetan The Gardens one afternoon to get my beauty fix. While limited in capacity, the Shiseido treatment room was cosy and warm.
The Shiseido White Lucent treatment started with the Brightening Cleansing Foam. My therapist was thorough in carrying out a double cleanse; first to remove any traces of makeup and second to clean my skin of impurities. I was glad the cleansing foam used is formulated to retain skin's moisture level without overdrying it.
Next, the therapist used the Luminizing Infuser to soften and prep my skin with an ion device that was rolled on the face in a circular motion. I was told this step helps to enhance penetration of the product so that the skin is able to better absorb the subsequent treatment, which of course centres on the Shiseido Ultimune. The therapist then applied the MicroTargeting Spot Corrector on my concerned areas—forehead and cheeks, which I've been conscious about as these areas look rather uneven and sallow. This was followed by the Power Brightening Mask to further lock in moisture and brighten the skin evenly.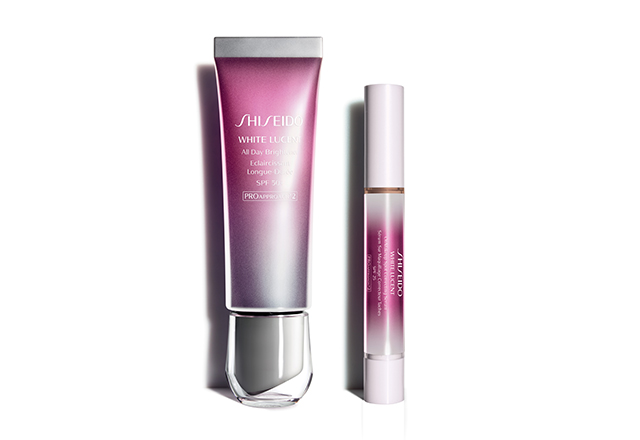 After the mask, the therapist applied the Brightening Massage Cream using firm strokes to enhance the blood circulation around the face and neck. The Luminizing Surge was used next to protect the skin and support its radiance. With the ion device, the therapist then gently rubbed the MultiBright Night Cream to stimulate the rate of absorption as well as the luminous glow of the skin. As part of the final step, the new All Day Brightener SPF50++ was dabbed on my face and the OnMakeup Spot Correcting Serum blended on my sunspots to give it a more even, radiant look.
While I wouldn't say my complexion were all luminous following this treatment, I appreciated the benefits of giving my skin a bit of well-deserved pampering to bring back its balanced moisture. I left feeling lifted; I guess the short break did do wonders for my tired skin and soul afterall.
Related stories:
Say hello to radiant skin with two new additions from Shiseido White Lucent
How to: Perfect your skin tone with the Shiseido 7 Lights Powder Illuminator
| | |
| --- | --- |
| SHARE THE STORY | |
| Explore More | |