You've got your Raya-ready makeup look down pat to make an Insta-worthy shot next week, not to mention, all the best lip colours to complete the said makeup look. But before we get to layering up the canvas that is your skin, let's not forget to hydrate, nourish, and pamper it to ensure that your complexion is glowing (and nothing less) come next Wednesday.
Don't have time to indulge yourself on the last weekend before Hari Raya? Fret not—we have beauty treatments ranging from minute-long eye massages that will give your eyes a youthful brilliance, to "lifting" facials to sculpt your visage to a tee:
If you only have two hours: AsterSpring's New Ultimate Lift Therapy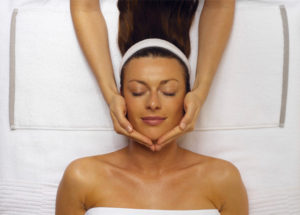 "Whether you're looking to get your Raya glow on, or in need of a quick skin fix for a special occasion, give the newly designed Ultimate Lift Therapy a go. This no frills, performance-based facial combines LDM ultrasound and hand massages for maximum penetration of serums, pampers your skin with an antioxidant-rich, relaxing Ultra Face Lift Mask and ends with a Dermalogica Retinol 1% Hyaluronic Acid serum with the promise to instantly lift, firm and tighten the skin."
"The highlight of my experience was a visibly suppler complexion, super hydrated skin and noticeably fewer (and filled) fine lines around the eye area for up to three days post-facial. Spoilers ahead: the ULT does come with extractions—if you're not a fan, voice your preference (or pain tolerance level) to your therapist so you can opt out, or meet halfway. The ULT also promises to improve facial contours for a more V-shaped appearance—I'd say manage your expectations if it's your first visit. If you're after the V, this is probably a result you could enjoy with more frequent or long-term visits. But if you've been time-poor with your skin maintenance and need a good dose of facial rejuvenation, this definitely does the job efficiently—in 78 minutes to be exact." – Terry Saw, Editor-in-Chief
Ultimate Lift Therapy, RM528, is available at all AsterSpring outlets nationwide.
If you only have 90 minutes: The Nail Parlour's Raya Rose Manicure & Pedicure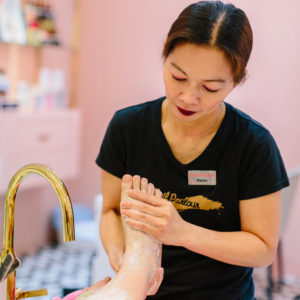 "Get your nails prepped and primed for the festive season at The Nail Parlour. The limited-edition Raya Rose Manicure and Pedicure is the sensory-indulgent treat your hands and feet could use after a long day at work. This also marks the first ever manipedi service in Malaysia that incorporates natural ingredients in the ritual—from the natural honey to rose oil infused exfoliators and the like."
"The manipedi kicked off with a 10-minute soak in warm water to soothe and ease up joints and muscles. Then, my therapist trimmed, cleaned and filed my nails with proper dexterity. The next part was my favourite—a decadent combination of real honey and rose oil & green tea scrub to gently exfoliate off dead skin on my arms and legs, followed by a restorative hand and foot treatment with rose oil and shea butter. My hands and feet were wrapped into heated mittens and booties and I could feel the heat work its way to intense hydration. The last part of the pampering treat was a lovely massage with aloe rice milk, coupled with a quick manipedi. Festive-ready digits, done in a flash." – Loh Wei Yeen, Senior Beauty Writer
The Raya Rose Manicure & Pedicure is available at all The Nail Parlour outlets nationwide.
If you only have 30 minutes: Depilève Skin Care Epilation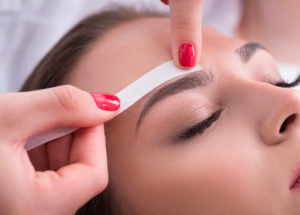 "This is the perfect treatment for anyone looking to do a fast removal combining skincare benefits. I stepped into the room to get the Bright Nose Pore Refining and Facial Bright treatments and I was done in 30 minutes. The former helps to remove blackheads and hair, while the latter is a quick facial followed by hair removal on the chin, cheek, sideburns and forehead. The procedure was fast and painless, probably helped by the fact that I don't have much facial hair to begin with. What sets the Depilève wax apart is the active ingredients in which it can help lighten pigmentation, scars and overall skin tone as you do the hair removal. The brightening effect was not noticeable on my face but you could see how radiant my skin was post-treatment." – Gwen Ong, Deputy Editor
Depilève Skin Care Epilation is available at selected AsterSpring outlets nationwide.
ALSO READ: This way to a pair of perfectly-groomed brows
If you only have 1 minute: Nu Skin AgeLOC LumiSpa Accent and IdealEyes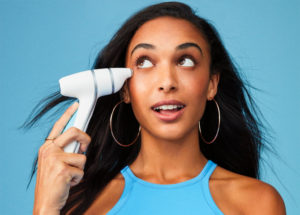 "I'm all for quick and easy treatments that 1) don't break the bank, and 2) that are absolutely a breeze to use. My tired eyes have seen better days so I was looking forward to try out Nu Skin's AgeLoc LumiSpa Accent and IdealEyes. The facial cleansing device has a super soft silicone tip that's perfectly gentle for the delicate skin around the eyes."
"But what packs a punch is the IdealEyes Activating Eye Cream that's made of a peptide complex, vitamin C, plankton extract, squalane, and other anti-ageing complexes to put the capital "R" in rewinding time for your eye area. I incorporated this ritual to my routine every evening, right after cleansing and toning my face. A plus point is how convenient it is—the device only stimulates and massages the skin no longer than one minute, so you don't have to worry about it pulling around your eye area. I steal a minute in the mornings with this whenever I wake up with puffy eyes—I have noticed a brighter countenance to my peepers since then." – Loh Wei Yeen, Senior Beauty Writer
Nu Skin AgeLOC LumiSpa Accent core kit, RM572, is available on nuskin.com.my
| | |
| --- | --- |
| SHARE THE STORY | |
| Explore More | |