What inspired your journey as a mindful beauty educator?
"Without a making a conscious decision, everything that has happened in my life so far has led me to this career. Blessed with curves from a young age, I always really struggled with body image and the pursuit of standard beauty ideals. I started my first diet early (we're talking around 10 years old) and seesawed back and forth between obsessive restriction and total loss of control with food.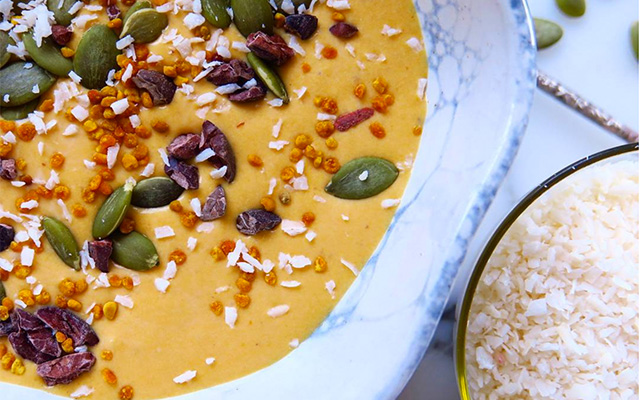 "I never quite felt good enough, pretty enough, or thin enough and wasted years trying everything I could to attain that 'perfect' made-up version of myself. In my late 20s I finally had my 'ah-ha' moment and realised that by deeply nourishing myself with whole foods, holistic beauty rituals, conscious movement and mindfulness all of that other stuff would fall into place.
"Totally inspired, I began my studies in nutrition, aromatherapy and anthropology and this combination of knowledge plus the realisation that I was certainly not alone in my past struggles led me to my true passion – helping women understand that they are absolutely beautiful and radiant, just as they are. My aim is to remove the all too common feelings of self-hate, insecurity and restriction and replace them with unconditional kindness, compassion and love for self."
Mindfulness is finally gaining a lot more attention, what do you think about this shift in perspective?
"I know! It's so exciting to see these topics finally gaining some traction. I think it's so incredibly important to slow down and appreciate every little moment that we experience on this planet. We're often so busy running around, trying to build careers, start families and chase happiness that we forget that everything we need is right in front of us.
"If we can shift our perspective and simply practise gratitude and mindfully experience the joys of life, we start to achieve things like clear skin, weight loss, stabilised energy levels and balanced moods without nearly as much effort. What's really cool is that mindfulness is gaining interest from the scientific community and studies are beginning to show the actual physiological benefits to meditation and mindfulness-based practices.
"I think a large part of this shift is due to social media, which sounds counterintuitive, but it's true. Although social media can certainly be very mindless, it can also act as a powerful platform to share ideas and philosophies that inspire change – such as mindfulness and mindful beauty.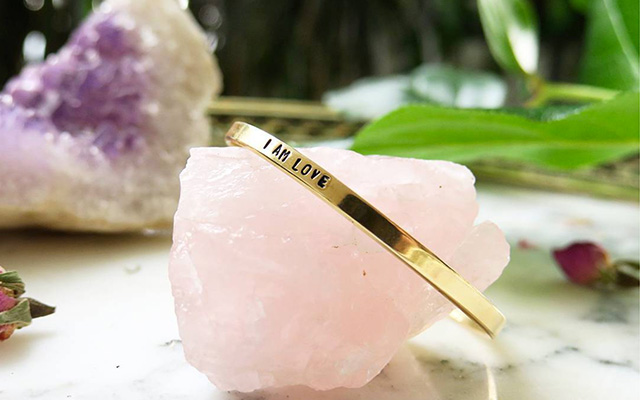 "Mindful beauty is a concept that is very close to my heart as I've always loved expressing myself through fashion and beauty. However, as I got older I began to notice that these industries were often exclusive, with a pretty narrow definition of beauty. This is why I think mindful beauty is so important – because it's okay to embrace these wonderful means of self-expression, and we can do this while still working to shift our perception of beauty and embrace the very unique and wonderful things that make us all beautiful in our own special way. There truly is no 'one' type of beautiful and that's what mindful beauty is all about—changing our perceptions of societal ideals, and of ourselves, and realising that we are beautiful and worthy just as we are, right now."
How has the concepts of mindfulness or mindful beauty changed your life over the years?
"In the past, I've always struggled with the belief that I should be more like 'her'. I should be prettier, have better skin, wear more fashionable clothes etc… and it wasn't until I started incorporating more mindfulness-based beauty rituals into my life that these feelings started to disappear.
"Suddenly, I didn't need to look or act like anyone other than my beautiful self. I was enough – as I always had been – but suddenly, I could see that. It's funny, because I talk at length about mindful beauty rituals, but because I incorporate these slow and intentional rituals into my life, I spend less time in front of the mirror than ever before.
"I no longer waste hours picking apart my made up 'flaws' or poking the bits of fat that don't exist. This change in perspective has led to deeper happiness, more fulfilling relationships and an understanding that life is precious and here to be enjoyed. So yes, basically mindful beauty has completely changed the way I live my life!"
What are some of the easiest ways to practise mindfulness in our everyday lives?
"Anything and everything we do in a day can be done with mindfulness and my favourite suggestion for bringing it into your life doesn't require a single tool – all you have to do is breathe deeply.
"We spend the majority of our day taking short, shallow breaths which can leave us feeling anxious and stressed. Every hour or as needed, practise mindfulness by taking three big, deep belly breaths to help reset and bring you back to the present moment.
"In order to make mindfulness a habit and a regular part of your day, I also always suggest scheduling in self-care and mindfulness-based exercises like you would a doctor's appointment – practise a no cancellation policy!"
Your Instagram @kelseyschiavon is a collection of beautiful images and content, which as we know, requires a lot of time, planning and effort on top of juggling an inspiring career – what is your secret to balancing it all?
"First of all, thank you! I love taking beautiful images and writing words that hopefully inspire just a few people to treat themselves more kindly – but in all honestly, I'm not on social media all that much. I post images; engage with my community and other accounts that I follow just a few times a day – and other than that I'm not online – I'm in real life!
"Other than that, I've also had to become much better with my time management. I block off times for specific tasks instead of multi-tasking (which we all know is just massively inefficient!!) and I'm also lucky enough to work at the times that are most efficient for me. I know that I'm most creative in the early afternoon and late at night (strange, I know!) so that's when I take pictures or develop content."
What does an ideal day off look like?
"Slowly wake up, stretch, light candles and palo santo, and enjoy a delicious cup of organic superfood coffee (coconut oil, collagen peptides, cinnamon, vanilla, touch of maple syrup) outside on the patio with the sun beating down.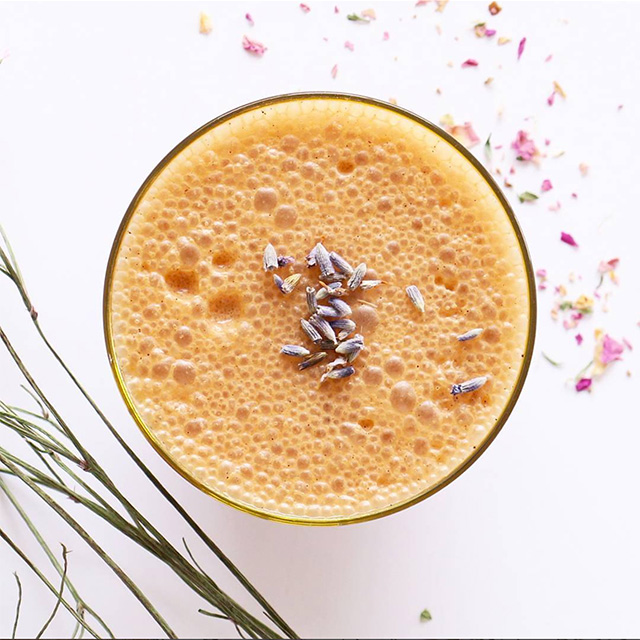 "I'd probably head out to a hot yoga class or the gym and follow that up with a delicious breakfast with my partner before we hit the road and enjoy a day exploring our city/province or country. Travelling is one of my greatest passions and my favourite way to disconnect and recharge, so even small doses of exploration make for a memorable day.
"Finally, I would wind down with a gorgeous glass of red wine and homemade dinner – with a couple pieces of raw chocolate for dessert of course!"
What is the one message you want Buro 24/7 readers to take away today?
"Just.Slow.Down. Everything is going to be okay – so don't let life pass you by as you're busy stressing about all the little things. Remember that you can't hate yourself into a version of yourself that you love, so be gentle and always come back to kindness – everything else will work itself out."
Follow @kelseyschiavon and check out her beauty blog that is packed with wonderful reads, wellness tips and superfood recipes to kickstart your very own mindful beauty journey.
| | |
| --- | --- |
| SHARE THE STORY | |
| Explore More | |