Beauty
This week's headlines: Millie Bobby Brown launches a beauty line, Zoë Kravitz x YSL Beauty and more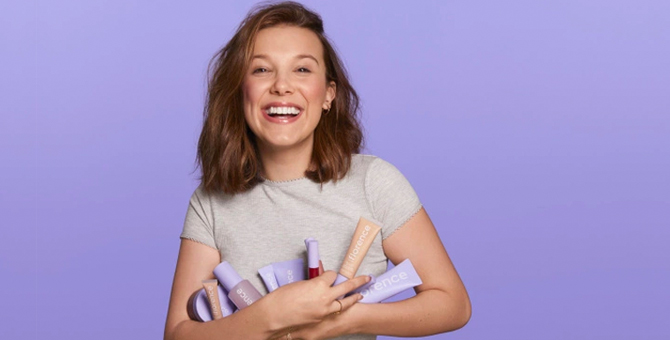 Millie Bobby Brown launches a beauty label, Florence by Mills
She might only be 15 but Stranger Things actress Millie Bobby Brown is already dabbling in beauty—specifically, launching a skincare and makeup line, Florence by Mills. Named after her grandmother and her own nickname, the brand is targeted to Gen Z consumers, with products such as eye gel pads, skin tints and face mists that will "be good" for demographic of that age group.
In an interview with WWD, Brown mentioned that she didn't take long to dwell on making the right decisions before launching her label. "I'm very decisive. As soon as I make a decision, that's my decision, and I will do it. There's not regret, usually. Every decision I make with Florence has been literally made in two or three seconds."
Zoë Kravitz launches a lipstick range with YSL Beauté
YSL Beauté ambassador Zoë Kravitz is now venturing beyond being a muse for the brand—she now has her very own lipstick range, YSL Beauté x Zoë. Expect six new shades of the Rouge Pur Couture lipstick, ranging from chic nudes to traffic-stopping reds.
In the official press release, she said that "this collection is for anyone who wants to be playful; anyone who wants to express themselves." The Rouge Pur Couture from this range doesn't merely come with its super pigmented formula—all six lipsticks sport a top-shelf-worthy design in the form of midnight sparkle (inspired by the YSL Black Opium fragrance).
Diptyque branches out to—surprise, surprise—tattoos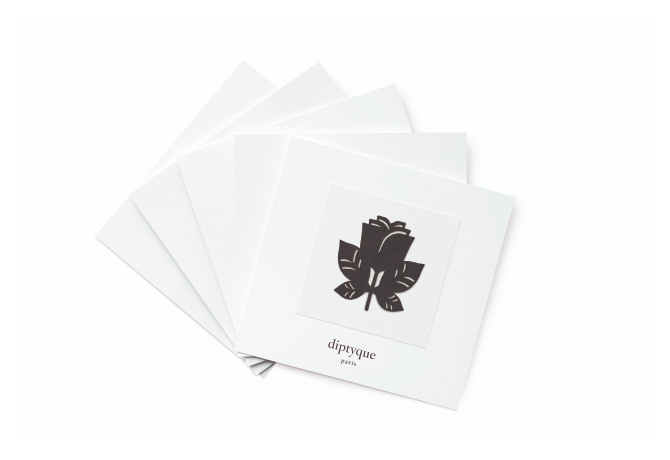 Will you wear fragrance in the form of a body accessory? Luxury French label Diptyque is trying its hand out at making "wearable" fragrances a thing, with scented jewellery and temporary tattoos in its new Prêts-à-Parfumer collection. Made with the younger clientele in mind, the lineup has a trio of wearable scents, including stickers, brooches and bracelets that can be worn as a statement—both fashion and olfactory wise.
No launch date has been announced for the Prêts-à-Parfumer collection just yet.
Korean beauty maestro Pony Makeup collaborates with MAC Cosmetics
South Korean makeup artist and content creator Pony has collaborated with MAC Cosmetics on a brand new 17-piece collection, and if the sneak peek videos on her Instagram are anything to go by, let's just say that our pockets will be much lighter after this collection drops.
Named Pony Park, this makeup collection's out-of-this-world packaging is inspired by tarot cards. Spot the celestial motifs that deck each palette, compact and tube. "My collection with MAC is super meaningful to me in that I am able to bring K-beauty, Korean culture, and Asian beauty and culture to the global market," said Pony in an official statement from the brand.
From matte lip mousses and high-impact lip glosses to IG-worthy highlighters and Pony-approved falsies, this line is one we'll be keeping our eyes and ears out for.
Celine is releasing a new fragrance collection under Hedi Slimane
Fun fact: Celine's first and only fragrance was launched in 1964. But now, 55 years later, creative director of the house Hedi Slimane is ready to explore the olfactory universe with a new Haute Parfumerie collection comprising 11 scents for day and night.
Scheduled for release in fall, the range is gender-neutral with "no distinction or separation between traditional masculine and feminine notes." The first nine fragrances will be launched first while the remaining three will debut in 2020. Expect French-inspired notes of iris, rose and chypre bottled in the 17th-century-inspired flacons—tinged with the barest hint of Art Deco elements.
Cara Delevingne rocks the coolest monochromatic look for the premiere of Carnival Row
Cara Delevingne is one of our favourite beauty muses for good reason: there's no such thing as getting out of the "comfort zone" for the actress, model and activist. A recent appearance at the Carnival Row premiere is proof that her beauty acumen knows no boundaries—she matched her beauty look to her jaw-dropping Iris Van Herpen ensemble, with a dash of lilac and orange over and under her eyes coupled with hair accessories in the same two shades.
Hailey Bieber dyes her hair black
Hailey Bieber debuted a new hair colour and it isn't anything that's blonde/brunette-based. For the September cover of Interview magazine, the model and TV star rocked a fresh dye job and a much shorter length—her choppy bob in a shade of midnight has rendered her barely recognisable. Thoughts on her new look?
| | |
| --- | --- |
| SHARE THE STORY | |
| Explore More | |