Journey into 'Fantascene' – a fantasy world where unconventional beauty reigns supreme, outweighing perfection; a reality dreamt up by two of the most outstanding iconoclasts of our time.
Legendary fashion photographer Steve Klein is known to push boundaries when it comes to his cinematic photography, which treads the fine line between unsettling and arresting, yet provocative, to elicit shock and reaction from his audience. François Nars on the other hand, is a makeup maestro who does not only defy the rules of convention when it comes to beauty, but is also selective when it comes to his legacy of genius collaborations (previously with Andy Warhol, Guy Bourdin and Christopher Kane), and now his latest venture with Klein.
"I like Klein's way of shocking. His work is edgy and highly sexualised. There is a true vision in his work. He captures these cinematic moments with his use of colour and lighting, as well as his sense of fashion."
Together, they create one of the most captivating beauty collections yet, inspired by an exclusive edit of visceral works of art from an archive by the hundreds of Klein's best. This limited edition collection features dramatic colours across eyeshadows, nail polishes and high-shine glosses including special appearances from NARS cult-faves and signature red lipsticks, plus exclusive palettes imprinted with imagery by Klein that inspired the collection, which if there's one thing you do next month, you must, must get your hands on.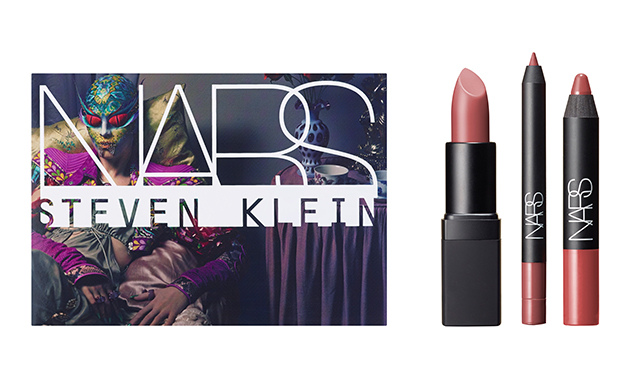 5 minutes with Steve Klein
When did you first meet François?
"We met roughly 20 years ago when we first started working together. The first job that we did together was when I was photographing Isabella Rossellini, and he did her make-up. The second time, I worked with him as a make-up artist with Linda Evangelista."
What makes François Nars such an icon in beauty?
"There are few hands that could do what François Nars has done. He has impecable taste and stands strong by his work."
What made this collaboration such a success from your perspective?
"We really understand each other. He has an amazing understanding of colour and together, we were able to create this stunning collection around my imagery that tied it together beautifully."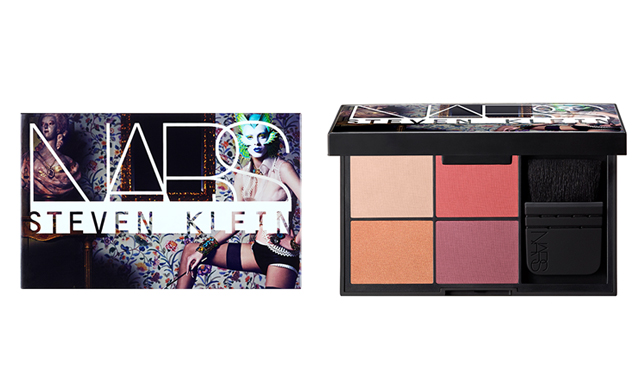 Who has been your favourite person (or people) to shoot?
"I have a strong connection with Madonna – she's one of my best friends and we have a long history together. It is unspoken words of love and respect for each other. She was the first person that told me to pick up the film camera. Ever since then, we've been doing various projects together. We don't always see eye to eye, which is good, but we have the same interests. We love horses, we love great art and we love cultured and intelligent people. We're both seekers and we don't settle for anything but pushing the limit as far as we can go."
What statement did you want to make with the collection?
"I think of all the people, like Lady Gaga, Madonna and several artists that I know that are very creative women. I like women who are daring but underneath they are all very sensitive and care about the world and where the world is going."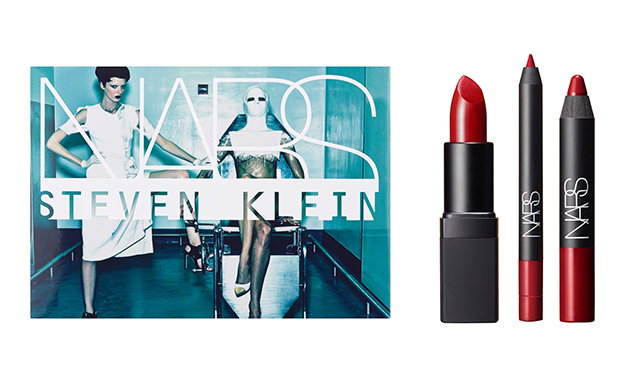 How do you feel makeup impacts your overall vision for an image?
"Oh, it's extremely important. I think that anybody in front of the camera is a blank canvas. When you put a mark on them they commit to who the character is and what they look like. Making a movie is the same for me. It has a cast of charatcers and you have to be very definitive on who you portray."
Do you have a muse?
"Not so much a muse, but I would love to say, hands down, Kate Moss would be (and has been for a long time) this kind of, "I'm everything, but I'm not much." I like her attitude about beauty and I like the way she puts herself together. To me that is the woman that I'm attracted to in a way. I like her humour about who she is and what she does. To me she's the contemporary icon of beauty."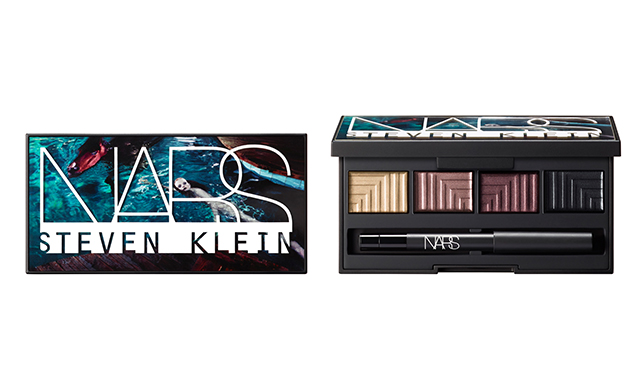 What is the relationship between beauty and fashion for you?
"There's an aspect of what you do with the makeup and how it fits characters. The colours that you choose, the way you do your eyeliner, your style – it gives me an indication of who you are. Faces tell stories. Makeup creates characters."
What's your next big project?
"My current project is to be a movie that will inspire the world. It's not all fixed at the moment, so I'd rather not speak about it until it's come together."
What do you still hope to achieve in your career?
"I'm interested in making films, bigger stories. Specifically, I think as a photographer, something that captures your eye. A glimpse of a second."
NARS x Steve Klein will be available at all NARS boutique and counters from 1st November 2015.
| | |
| --- | --- |
| SHARE THE STORY | |
| Explore More | |