Beauty
Kiehl's newly improved Vitamin C-infused serum will give your skin a radiant lift
See the difference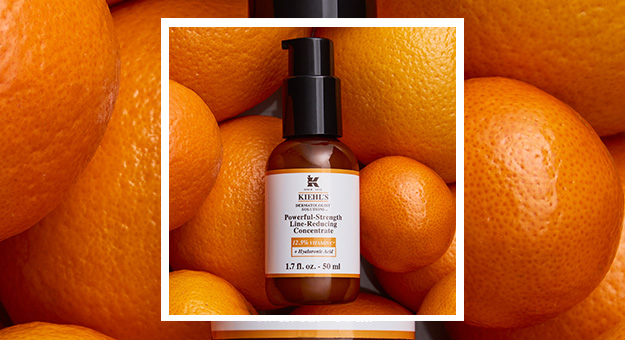 One of the most potent antioxidants that can be found in skincare is Vitamin C. The powerhouse ingredient has been extensively researched and featured in many products for its skin-loving benefits including reducing skin inflammation, protecting skin against free radical damage and more.
One such beauty brand that has made inroad in the study of Vitamin C is Kiehl's. Its Powerful-Strength Line-Reducing Concentrate, which was first launched in 2005, had recently been redeveloped with an improved formulation that took 89 trials over a 10-month period.
Why reformulate something that works? Well, over at Kiehl's the quest is to constantly optimise its formula and deliver quality that meets the brand's clinical study standards. The result is a more powerful formula and a pleasant application experience that leaves skin with no greasy or oily feeling, just a boost of goodness.
The concentration of Vitamin C in the Powerful-Strength Line-Reducing Concentrate is now increased to 12.5 percent and with the addition of Hyaluronic Acid. These two ingredients make for an anti-ageing serum that packs a punch.
Clinical trials found that the new formula outperformed the original in a number of areas. Vitamin C is known to help diminish the appearance of fine lines and wrinkles as well as improve skin's radiance and texture; while Hyaluronic Acid helps draw moisture to the skin with its ability to hold up to 1,000 times its weight in water. Together, these ingredients give skin an instant boost to look radiant and smooth.
Kiehl's Powerful-Strength Line-Reducing Concentrate is priced at RM299 (50ml) and RM99 (15ml); now available in store and online.
| | |
| --- | --- |
| SHARE THE STORY | |
| Explore More | |