Beauty
Fujifilm has a skincare line called Astalift — here's why you should check out their latest product
Photogenic beauty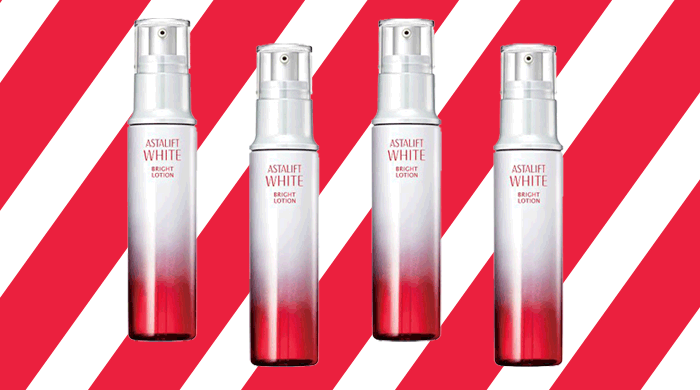 Intrigued by how a company known for their photographic innovations forayed into skincare, we were eager to discover more about Fujifilm's skincare brand, Astalift and to see what the latest product, Astalift White Bright Lotion can do.
Handling the Marketing Division of the Fujifilm Healthcare Laboratory in overseas markets, Yumiko Komiyama is well-versed with the ins-and-outs of the company's anti-aging skincare division. We got in touch with Komiyama for some insight into Fujifilm's interesting venture, technologies behind the brand and why consumers should get excited about the products Astalift offers.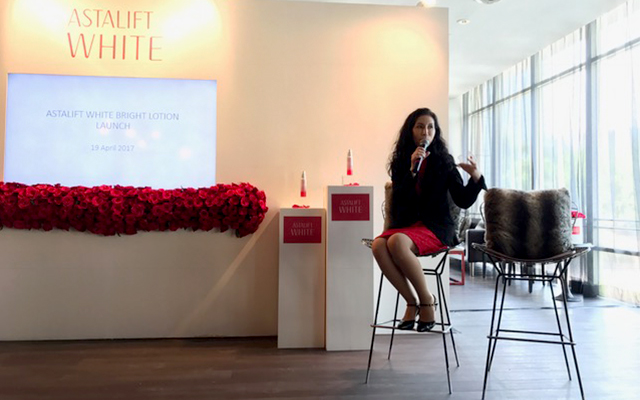 Photographic film and skin — there must be crossovers pertinent enough for Fujifilm to enter the skincare market. Could you tell us how an interest in skincare came about?
Many people wonder why Fujifilm started developing beauty products. But as a matter of fact, photographic film and the skin have one major element in common — collagen. Collagen occupies 70 percent of the skin's dermis structure. Most are aware of the importance of collagen in skin; youthful-looking skin, especially. What many people do not know however, is that more than 50 percent of the film consists of collagen.
Fujifilm is an expert in handling collagen with more than 80 years of experience. UV lights cause photo degradation in film, and also 80 percent of skin aging. We have taken advantage of our experience and advanced nano-technology used to prevent the damage of collagen in film by UV rays to develop the anti-aging skincare brand, Astalift.
Coming from such a different background, what are Astalift's brand values in the competitive beauty industry?
We understand that aging skin is one of the most serious concerns for women. Many anti-aging skincare lines seem to still be image-driven. Astalift is a brand endorsed by science and a strong foundation in technology, which propels a focus on product efficacy.
We also champion tangible results. Almost all of our customers say that their skin appears brighter after one month of using the Astalift White Bright Lotion. The skin becomes smoother through enough hydration. Pores are also tightened and less visible.
How is the Astalift range different from other whitening skincare products on the market?
One major point that sets us apart is that we cater to skin brightness and skin aging at the same time. Other products tend to improve skin dullness on the uppermost level or the epidermis. This only rectifies temporal dullness caused by sunburns or lack of moisture.
The Astalift White Bright Lotion targets both the epidermis and the layer beneath, the dermis, to not only combat temporal issues but to prevent progressive skin dullness that is caused by age.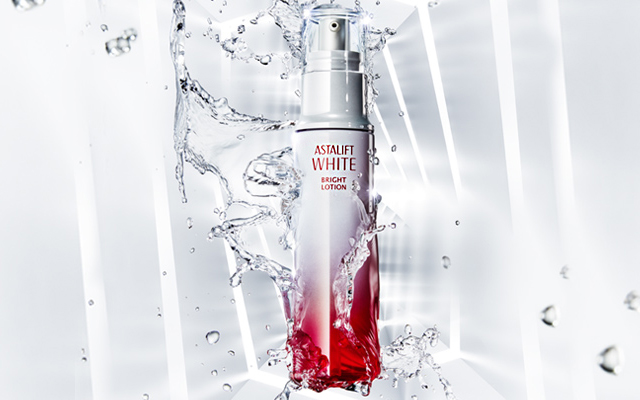 Does this mean that the Astalift White Bright Lotion is only suited to women of an older age-group?
I would recommend this to women of 25 years and up. Women in their thirties and above may experience its benefits sooner than younger ladies. This is because their skin may have gone through prolonged dullness and would be able to discover noticeable changes from the start.
For those in their twenties, the product would help maintain the youthful condition of their skin and prevent premature aging.
What are three components of the Astalift White Bright Lotions that we should definitely pay attention to?
First, we have improved on our proprietary whitening ingredient, Nano AMA by combining it with Ferulic Acid. The result is an advanced brightening complex, Nano AMA+, which has a greater capacity to prevent progressive skin dullness than ever before.
Next, we've given the texture of our lotion a name. We call it the 'Bright Up' texture due to its quick absorption and immediate brightening effect. The instant effect and excellent skin penetration abilities are an important part of the Astalift White Bright Lotion.
Third, the product is eco-friendly. Its bottle uses 60 percent less plastic and has an award-winning 'Smart Refill' system that is highly hygienic and allows consumers to reduce their carbon footprint.
Finally, we are aware that whitening products have a poor reputation as some claim that skin becomes more sensitive to light and develops hyper-pigmentation once usage is stopped; especially when inadequate sun-care is applied.
What are your thoughts on this?
Whitening products enhance skin's clarity and treat specific concerns such as dark spots or uneven skin tone. They are safe and effective if you use them properly.
Protection from the UV rays through proper sun care is a must as some whitening products have exfoliating action to encourage melanin turnover. Even short exposures to UV rays can cause the skin to produce melanin production to protect itself whether you use (whitening) peeling products or not. Without sun protection, your skin will definitely develop hyper-pigmentation.
To be satisfied with the results of whitening products and avoid skin troubles, it is necessary to know about the skin's mechanism and to select the right UV care to pair with them.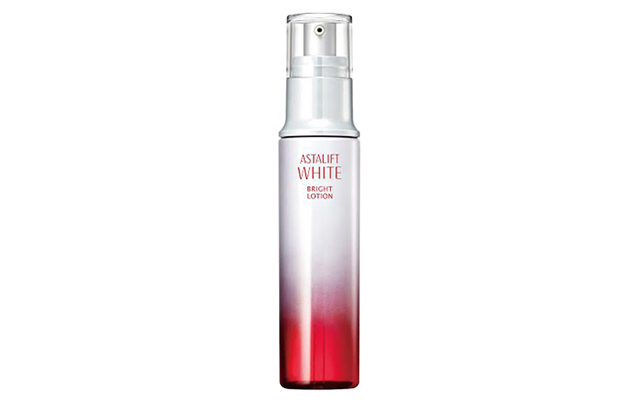 The Astalift White Bright Lotion and the rest of the range is available at Astalift counters in Isetan KLCC, Isetan 1 Utama and Isetan The Gardens.
The interview was edited and condensed for clarity.
Related stories:
#BuroGetaway: The best suncare to protect your skin when you're on an island vacation
You will need a dose of whitening FOMO without these three products
| | |
| --- | --- |
| SHARE THE STORY | |
| Explore More | |