Beauty
Facial Aesthetics: What these new & exciting trends and technologies mean for you
Look better (not different)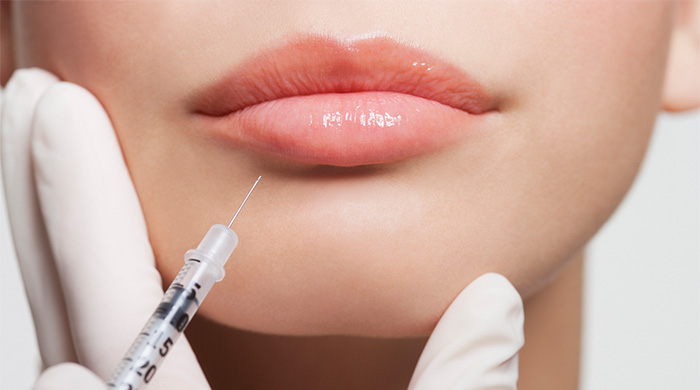 1. How has the industry evolved over the years and what's trending today?
"The aesthetic industry has certainly become more mature and competitive with new clinics sprouting at every corner, which also means that treatments are now more accessible to everyone.
"Hence, the industry is also more tightly regulated with the recently introduced Letter of Credentialing and Privileging (LCP) by the Ministry of Health to ensure aesthetic doctors are properly and professionally trained.
"Body and Face sculpting is all the rage now. A patient can choose a specific part of the body to slim down using non-invasive lasers like Coolsculpting®. This is a new way to contour the body by freezing unwanted fats without surgery or downtime. Also, there's the newly registered Kybella®, which is an injectable treatment to 'melt' off unsightly double chins. It is certainly looking to be a very exciting future when you can easily undergo a fat-melting procedure via a simple injection or freeze off your pesky love handles at your fancy!
"Our main focus in Astute Clinic is only on treating the skin of the face. I am always actively participating in international conferences of aesthetic medicine and dermatology. Just as how the Malaysian aesthetics landscape evolves, my team and I strive to keep up with the changing trends to continue being relevant."
2. Tell us what inspired you to start Astute Clinic and how is your clinic unique from what's already available in the Malaysian market.
"Having worked with the largest aesthetic group in Malaysia and leading the largest aesthetic group from Singapore, I certainly think there is much room for improvement and innovation. With that in mind, I set out to establish Astute Clinic; I used the word 'Astute' because it means perceptive, sharp and intelligent.
"Here, we use cutting-edge technology and industry leading laser machines – we are one of the only three clinics in Malaysia to own the award-winning Cutera Excel V from the USA that provides treatment for a variety of vascular skin conditions. We are also one of the clinics registered with the Ministry for research of the groundbreaking use of Mesenchymal Stem Cells (MSC).
"As a trainer for Allergan—the original creators of botox and the filler 'Juvederm', I also have access to, and partake in, trials of yet-to-be-launched new products. This keeps us at the forefront of new technology in the aesthetics industry."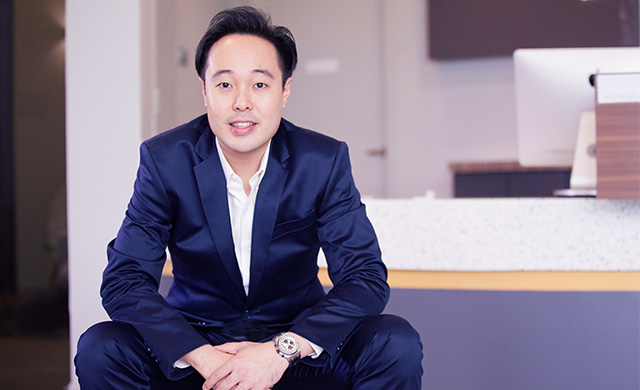 3. How do you balance the impact social media has on the aesthetic industry with the need for originality and cultivating a positive beauty or body image?
"Social media has opened many channels whereby aesthetic treatments (invasive or non-invasive) are more socially acceptable now. We also see patients who are more aware and exposed to these treatments, especially the younger generation (in their 20s) due to social media influence.
"Unfortunately, social media has also painted a very unrealistic or warped perception of beauty. Excessiveness or over-the-top results seem to be the trend now. As social media is a highly visual and interactive way to connect with others, we see that appearance seems to be central to success, which can contribute to body image issues. This also creates pressure to 'outdo' the competition, hence the challenge of getting original content.
"It is our responsibility as physicians to properly educate our patients. The key is to focus on the message of enhancing one's natural beauty, being the best version of yourself, rather than promoting the need to change because you're not good enough." – Dr. jason yip"In my opinion, if the treatment can positively impact your appearance without sacrificing your natural look, go for it. I firmly believe in making my patients look better, not different."
4. What are some of the more popular requests you get asked at your clinic?
"Rejuvenation treatments are becoming more popular among Malaysians who want to maintain their youthful, radiant looks or be more attractive. I perform many rejuvenation treatments using minimally invasive fillers and non-invasive lasers that help my patients reduce fine lines and wrinkles, plump up their facial volume (and even the lips), tighten and lift sagging skin, lighten pigmentation and brighten the complexion, and many more."
5. What is your advice for first-timers and which treatment(s) would you recommend starting them on their aesthetics journey?
"It is always good to start with a good skincare regime at home, using good quality range of skincare products that suit your skin's needs to maintain clear, healthy and radiant skin. I would recommend that all facial skin care routines include a cleanser, toner, serum, moisturiser and sunscreen. A key factor in skincare is that skin that is well nourished and protected against oxidisation, pollution, UV rays and other lifestyle and environmental factors, it will remain healthier and beautiful for longer.
"In addition, doing regular medical facials will further complement your skincare regime, and can enhance the results of any other aesthetic treatment you wish to do.
"Astute Clinic's in-house skincare range and treatments provide patients with high quantities of active ingredients that benefit the skin in many visible and invisible ways, giving more long-lasting results."
6. Just so our readers have an idea of what to expect, can you also share some the ethical practices implemented here at your clinic?
"My obligation as a physician is to do what is in my patient's best interest, which is priority over all other considerations, including financial interests.
"I maintain high ethical standards in all interaction and communication with my patients. As the Medical Director and Aesthetic Physician of Astute Clinic, I myself personally consult, examine and explain to the patient before any treatment. I never try to push them to do anything unnecessary, as they are coming to me to make subjective improvements.
"I explain all the options available to them in great detail, the treatments that I feel will give them the best results, the procedure details, expected outcomes and tell them all the risks involved so that they are able to make a more informed decision.
"The aesthetics industry has become an essential and important branch of medicine. To meet and anticipate a patient's needs, it is necessary to ensure that the technology being invested in is tried and true, safe and effective. All machines and equipment used in Astute Clinic are of industry-leading, well-known, safe and trusted brands in the aesthetics industry. Patients are welcomed and encouraged to ask for more information on how these machines work and about our aesthetic equipment providers.
"In addition, I like to see from the perspective of the patient to ensure that their experience is comfortable and expectations are met. When they walk in, they are greeted by my friendly staff who are all well presented. My team and I are constantly attending training to ensure we are relevant so patients can be comforted by the fact they will always be treated by trained professionals."
Like to know more? Speak to Dr. Jason Yip about getting started on your aesthetics journey today. Consultations available by appointment only at Astute Clinic, DC Mall. T: +603 2856 6188 / M: +6019 2211229
| | |
| --- | --- |
| SHARE THE STORY | |
| Explore More | |