Beauty
How Ex Nihilo is using tech to reinvent the world of fragrance as we know it
When tech and beauty collide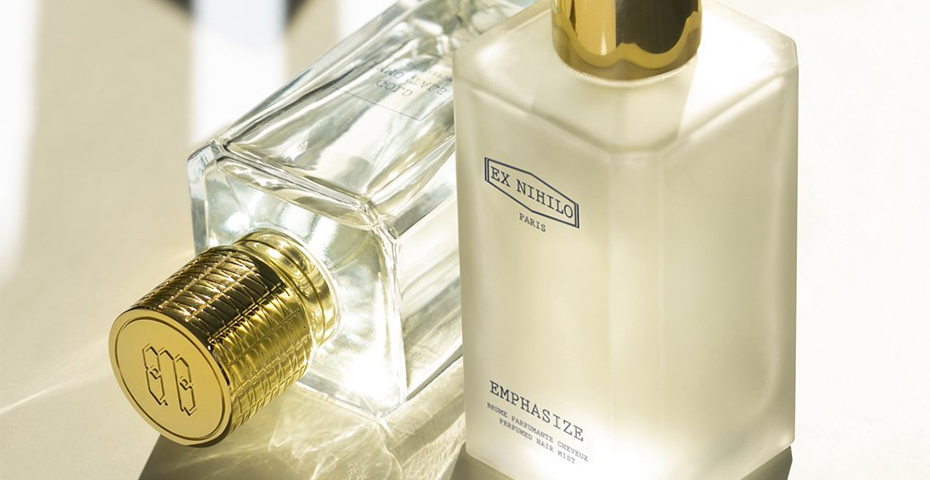 What happens when beauty and tech collide? In the case of Ex Nihilo, a cult-favourite fragrance brand is born. Hailing straight from Paris, this niche fragrance house has a loyal following that counts celebrities like Hailey Bieber and Drake among its clientele, and has already garnered significant buzz in our neck of the world despite launching in Malaysia just last month.
READ: The future of the post-pandemic beauty industry is digital
Championing subversive innovation in a largely traditional industry, Ex Nihilo is a breath of fresh air for both fragrance aficionados and novices alike. To discover more about the brand, we spoke to Benoît Verdier—one-third of the founding team behind Ex Nihilo—and picked his brain on the world of bespoke fragrance, the future of tech in the fragrance industry and the science behind a good scent pairing. Find our full exclusive ahead:
What inspired you to launch Ex Nihilo?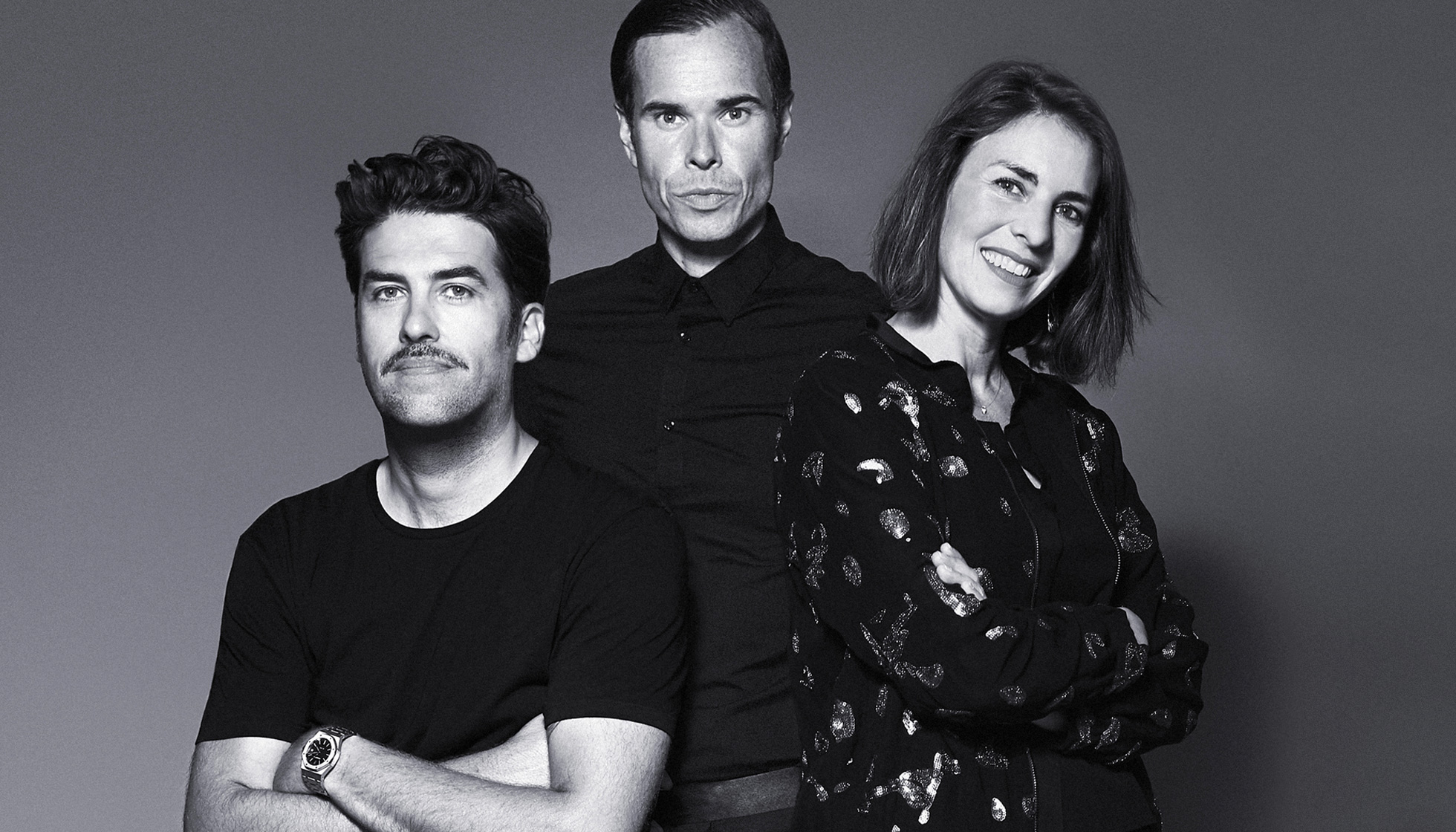 "Ex Nihilo was really an entrepreneur adventure with my business partners Olivier Royère and Sylvie Loday from the very first day. I met Olivier 18 years ago on the benches at Sciences Po in Paris, and then we met with Sylvie through common friends. We decided it was time for us to quit our jobs in our respective fields and do something more exciting on our own in the fragrance industry.
"We were long-time fragrance heads and just wanted to create the brand of our dreams, trying as much as we could to bring a new energy to [the industry]—we wanted to bring back this idea of super exclusivity with irreverence and a funky French twist. Then, we had the opportunity to find this amazing space in Rue Saint-Honoré and voilà!
"One day, we took everybody by surprise as Ex Nihilo means 'created from scratch' in Latin. We had no specific plans but, in our dreams, we wished to have a flagship in Paris' buzziest neighbourhood and to be distributed in the finest and most exclusive stores in the world. Now, we are in Malaysia!"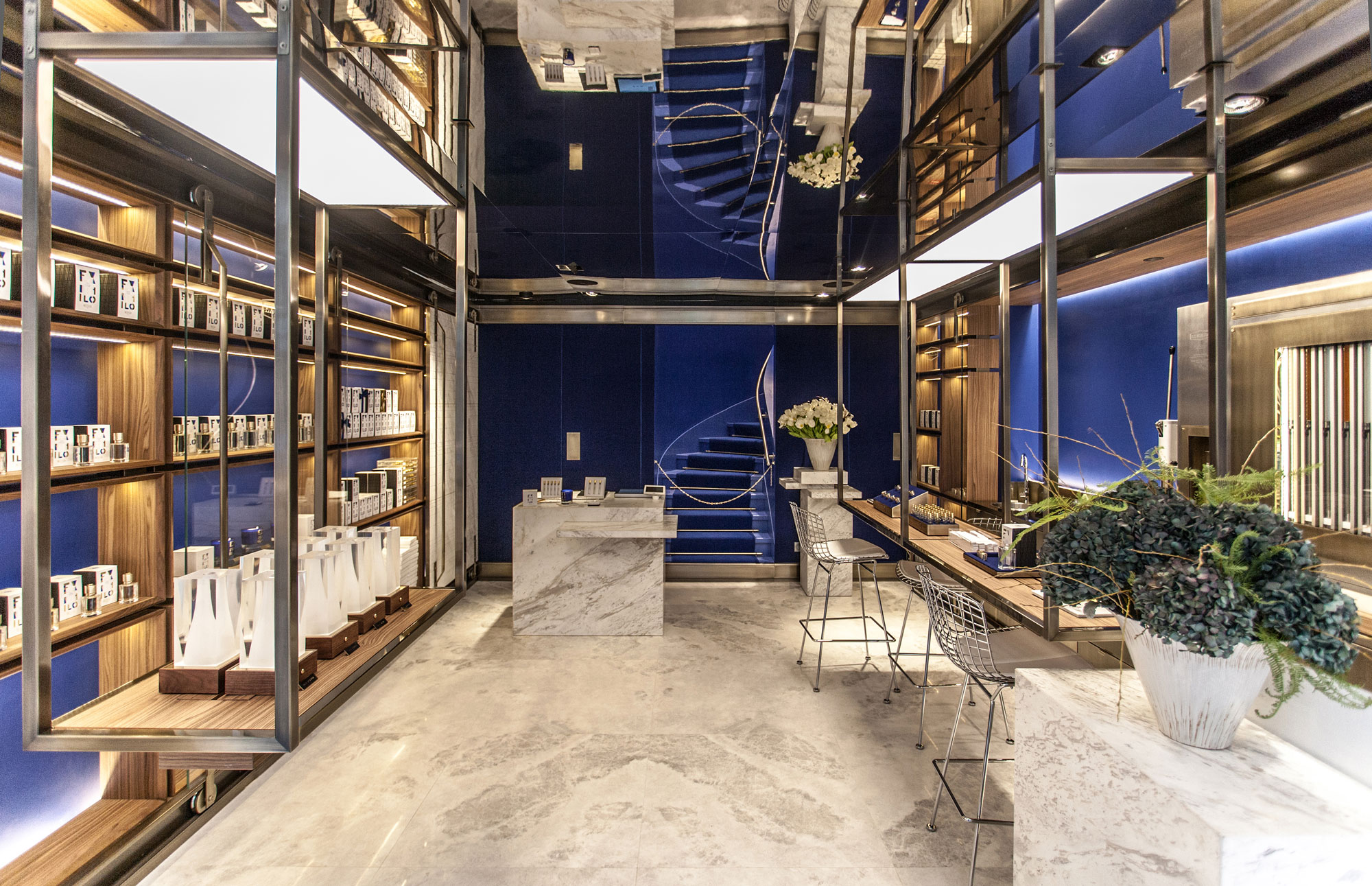 What sets Ex Nihilo apart from other fragrance brands?
"We try to challenge stereotypical luxury and bring a whole new 360º experience to the luxury sector. Surprisingly, not being perfumers helped us to think out of the box and bring fresh and disruptive ideas to the fragrance experience. We found the classic image of the omnipotent creative director to be quite outdated because you are more creative and efficient when you work with people who complete your own skills. Collaboration is at our DNA's core, and we draw our inspiration from many fields in the artistic community such as fashion, architecture, design, and photography.
"To us, personalisation is now a must-have in the luxury field. Our ritual is really an immersive experience into the core of fragrance creation. Through our exclusive technology, we mix a futuristic ritual with the best of French craftsmanship for a unique result—I would say it's a 'Techno Craft' approach. You can just walk in or do it via a private appointment (what I would recommend)—then, over a drink and a little oral questionnaire, we will deeply understand what our client is looking for.
"From there, clients will get the opportunity to smell the absolute fragrances in their purest form like Rose of May, Iris Pallida, and Orange Blossom, and to experience all our combinations according to your mood. All these combinations have been validated by our team of master perfumers here in Paris. Once your choice is done, we will proceed to the making of your bespoke perfume with the Osmologue—the high-tech robot we have specifically developed for Ex Nihilo."
View this post on Instagram
What drew you to the Malaysian market?
"We already had some Malaysian connoisseurs as clients from the beginning of Ex Nihilo. I have found that Malaysian fragrance amateurs are very sophisticated and know exactly what they want, but they also like to be surprised.
"From the beginning, we have had great support from them. They really have this natural sense for style and, from what I've experienced by far, they can assort their outfit with the scent they wear, so it makes sense for us to propose a creation with a strong personality and immediately addictive. They are not that different from our Parisian clients! So, to reach them locally, we will try harder with no compromise on creativity and great experience!
Could you describe the production process of Ex Nihilo fragrances? What affects the production time of a fragrance?
"It's really created from Ex Nihilo. We started from nothing; started from scratch. We are always scanning pictures on Instagram and Pinterest. It involves a lot of mood boards, and we use a lot of inspiration pictures, materials, movies, and creative materials. I'll write a little story—a storyboard or concept.
"Then, we go to see the best perfumers at Givaudan and come with all the materials to discuss—that's the briefing part. After that, we spend maybe three weeks to one month working on the fragrance and, in the end, we meet again. Sometimes, there are five different ideas, and we make the choice together. It's always the same process and can last from four months to almost one year to make a fragrance. It involves a lot of conversation and interaction with the perfumers because sometimes they bring you a new idea or new material. We are always open to improving, changing or trying something better or more creative. There is no limit in terms of the materials we use and there is no limit for creativity either.
"So, that's how we do it. Just to be clear, we do not do any marketing or focus groups and we do not conduct any studies. It's really a conversation between us as founders and the perfumers. We are not perfumers of course, but I think that it's good to keep the process inside, with a universe of ideas."
View this post on Instagram
How can one make a fragrance last longer?
"Perfume layering can help you with that. It's the perfect ritual if you want to keep a unique and sophisticated silage for a very long time. I see two benefits: the first is elevating the long-lasting effect because your skin is going to be more moisturised and 'prepared' to be more receptive to the fragrance. It will 'fix' the scent better and last more than 24 hours easily.
"The second is creativity: we encourage our customers to dare unexpected combinations. It opens the doors to real personalisation and self-expression—that's the reason why we like it so much."
What, in your opinion, makes certain fragrance pairings good? Is there a science behind blending scents?
"At Ex Nihilo, we only trust our master perfumers to make pairings between Sublime Mists and perfumes. But, for your home layering, you can do your fine-tuning with some ingredients of your choice. Perfume evolves over the day according to a lot of factors, so be sure that you are comfortable wearing it on your skin. Imagine it like a perfect white shirt or your favourite black dress in your wardrobe—you are going to mix and match. We push our perfumers to experiment with unexpected combinations and be creative. Either way, we will be there to support you through the whole process, so don't hesitate to ask for the help of our experts."
View this post on Instagram
How can one improve their nose for fragrances?
"It's only a question of time and of your olfactive education. Don't be fooled by the name, the colour of the juice, or the packaging. Focus only on your sensations and the feeling on your skin. Perfume evolves over the day, so be sure that you are comfortable wearing it as your olfactory signature is like a second skin—imagine it like a perfect white shirt or your favourite black dress in your wardrobe. And don't hesitate to change your fragrance according to your mood! That's why we absolutely recommend trying them on your skin itself—a fragrance has to live with you, and you have to live with it."
What does niche fragrance mean to you? How do you think the landscape of perfumery will continue to evolve moving forward?
"Niche does not mean a lot anymore as the landscape has considerably evolved with bigger players and globalisation. Consumers are spoiled and overexposed to a lot of brands and messages, but I think consumers are ruled by the same leverages: the need for exclusivity and limited editions through the most personalised experience—something they can share with the world through social media. That's why we have stuck to our mission of bringing you the most memorable scented experience through a new French avant-garde, only using the best materials available.
"At a global level, we all want to be unique and to get the most bespoke products. It's particularly true among the younger generation. A fragrance has no functional benefit; it is, before all, a matter of perception, subjectivity, and art! So, I would say that the personalisation trend is going to continue growing. I see a rise as well in quality for our customers with more niche brands taking power on the market but, finally, I think that what people want is to feel an experience and live a true olfactory moment with fragrances. With the rise of Instagram, I'm sure people will be even more educated and will help us to be more creative to satisfy them!"
View this post on Instagram
What are your top three recommendations from the Ex Nihilo line?
"Fleur Narcotique is Ex Nihilo's iconic fragrance (fun fact: it's Hailey Bieber's favourite scent!). The perfume is our interpretation of the new Rive Droite woman; sophisticated and seductive.
"Another perfume that I think will please Malaysian women is Cologne 352—it is sweet and fresh and perfectly matches Malaysia's humid climate. You can also find these two fragrances in Body Line.
"The third recommendation is a fresh and energising perfume that won many perfume prizes last year: The Hedonist. It was designed by perfumer Jordi Fernández without compromise, from the most sustainable and technologically advanced ingredients including Akigalawood, which is an exclusive natural captive resulting from bioscience."
View this post on Instagram
Follow Ex Nihilo here. Find more beauty insiders like this here.
| | |
| --- | --- |
| SHARE THE STORY | |
| Explore More | |