If even the slightest mention of facial oils triggers you to click out of this page – you're in for an interesting discovery. Let's leave any oil-based skincare reservations at the virtual door for a second to understand why, in the first place, our skin appears to have aged quite visibly by the end of the day.
In an interesting survey conducted by Kiehl's recently on 1,800 women in the U.S aged 35 and older, the average response is that these women felt their skin ages over five years older over the course of a day. If you've personally noticed this too, the consolation is that you are not alone – 240 million women the world over at some point experiences this very same concern.
Truth is, our skin works hard to repair itself overnight, and while we go about our hectic schedules by day, our skin is working just as hard at defending itself from a host of environmental aggressors and oxidative stress. And these are just some of the reasons why by the end of the day our skin looks fatigued, dull and dehydrated – let's not even talk about the appearance of fine lines by late noon!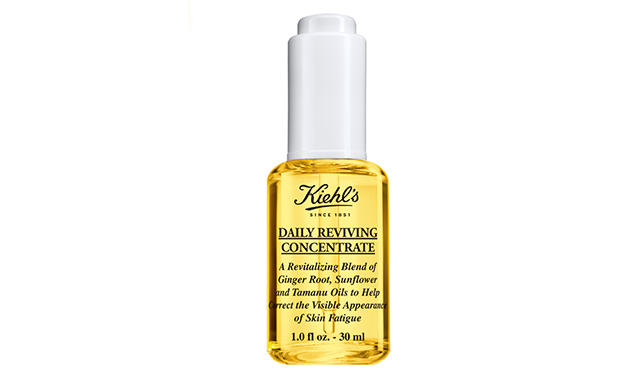 Enter the new Daily Reviving Concentrate. Fans of the brand's award-winning Midnight Recovery Concentrate can think of this duo as the most complete oil-based solutions to skin defense system yet. Here's how the key ingredients in this new day concentrate aim to save your skin:
Ginger Root Oil is a potent essential oil that's infused in the formula to protect skin cells from UVA ray damage plus stimulate the skin's elasticity for suppler skin
Sunflower Seed Oil improves hydration and skin texture so you can expect a smoother complexion with lesser fine lines
Tamanu Oil locks moisture in the skin for a healthy-looking skin that's well hydrated for longer during the day
10 minutes with Cammie Cannella, Kiehl's Vice President of Customer Experience and Education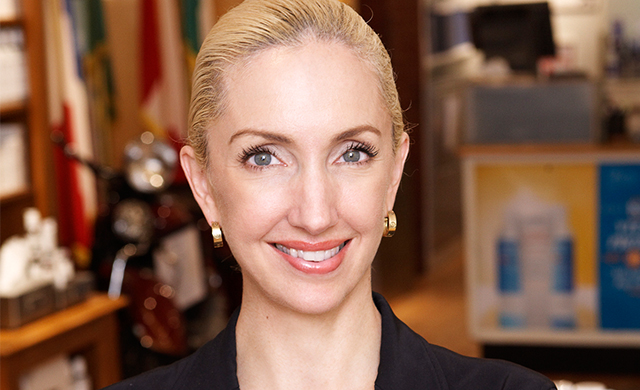 Your recommended product combination in tandem with the Daily Reviving Concentrate for maximum daytime care is:
"Use the Calendula Toner after cleansing, followed by the Daily Reviving Concentrate before applying the Hydro Plumping serum for ultimate day care. The Ultra Facial Cream gives your skin a good dose of moisture but always finish with a sunscreen after – our Ultra Light Daily UV Defense is a great option because it's lightweight, which is great for this weather, and does the job."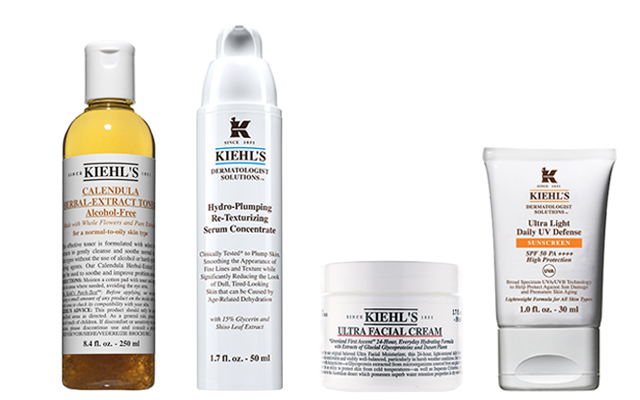 An interesting way of using the concentrate for a quick skin boost is…
"Anytime during the day, warm two drops between the palms of your hands and enjoy the scent for a few seconds for a quick aromatherapy effect. Then press on the cheeks, forehead and chin, or areas of the skin, which is usually dry for an instant boost to the skin. You can do this as many times as required, and by gently pressing the palms onto the face, your skin gets rejuvenated and your makeup doesn't get disturbed."
What are the key aspects (besides using products) to really build the skin's defense system?
"Using a broad spectrum sunscreen is so important even when you are indoors. Many people do not realise UV rays come through the windows as well. Our sunscreen filters both short and long UVA rays, so you get maximum care. Also, a holistic approach when it comes to lifestyle habits certainly add up. Once you have this foundation, a product like the Daily Reviving Concentrate can really work on building your skin's daytime defenses for even more visible results and optimal skin protection."
The Kiehl's Daily Reviving Concentrate, RM220 for 30ml is now available at all Kiehl's outlets nationwide.
| | |
| --- | --- |
| SHARE THE STORY | |
| Explore More | |