Damaged hair can be caused by a myriad of different reasons, whether repeated hair colouring and bleaching, overexposure to the sun or even unhealthy lifestyle and dietary habits. But the more crucial step is finding a type of haircare that can effectively regenerate damaged hair.
15 years of research and 15 patents later, L'Oréal Professionnel has developed their latest technology aimed to solve this issue—the APTYL 100 molecular complex that serves to lastingly seal molecules deep within the hair fiber. Thanks to a unique concoction of molecules—aminosilane and cationic polymer, APTYL 100 is able to rebuild the cortex deep down and reinforce the hair structure while covering the surface of the hair in a protective film, leaving a soft and silky feel.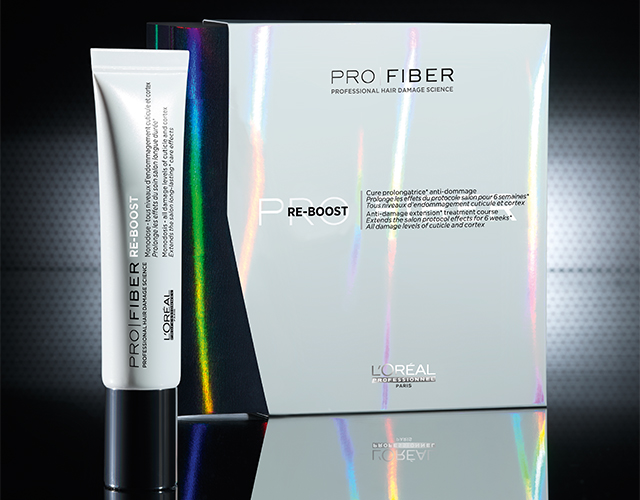 The APTYL 100 molecular complex can be found in L'Oréal Professionnel's Auto Regenerate Long-Lasting Care Activator for professional in-salon use, as well as in the Re-boost Monodoses (RM160) designed for at-home application on cuticle and hair cortex damage. Along with these two products, there are also 3 specific ranges of home hair care under Pro Fiber designed to fix damaged hair of different stages: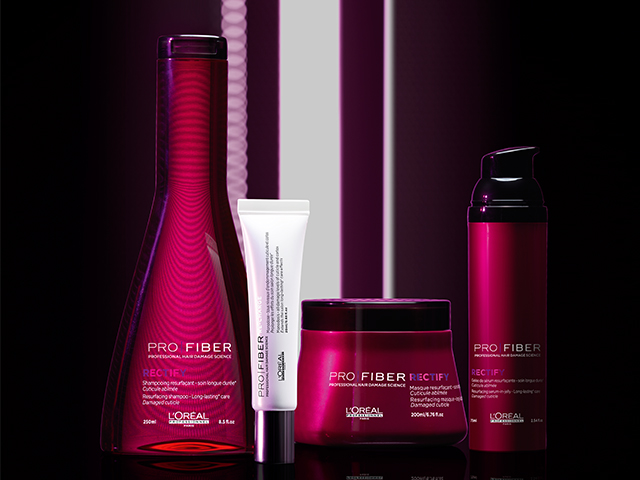 L'Oréal Professionnel Rectify is made to resurface hair with damaged cuticle—usually hair that has been subjected to frequent heat styling or excessive brushing and tone-on-tone colouring. With notes of honey, frangipani, vanilla and citrus, this range consists of the Resurfacing shampoo, conditioner, mask, and serum-in-jelly.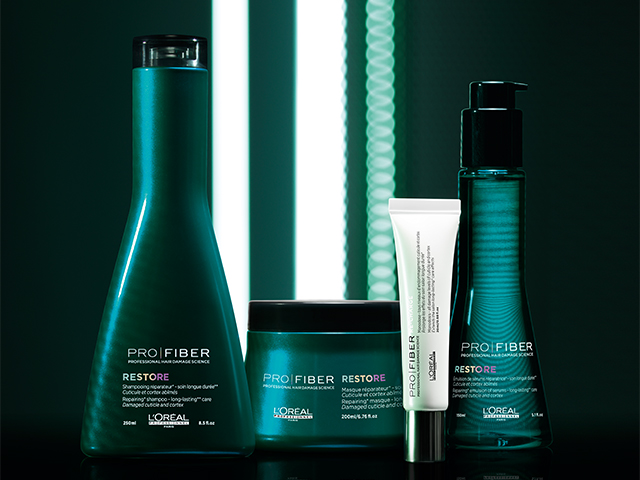 If you style, straighten and dye your hair very frequently and your hair cuticle and cortex are damaged, L'Oréal Professionnel Restore is your go-to choice of home haircare. With a scent trail of cardamom, peony and cedar, the Repairing shampoo, conditioner, mask and emulsion of serums help to nourish and detangle hair easily with a smoother aftermath.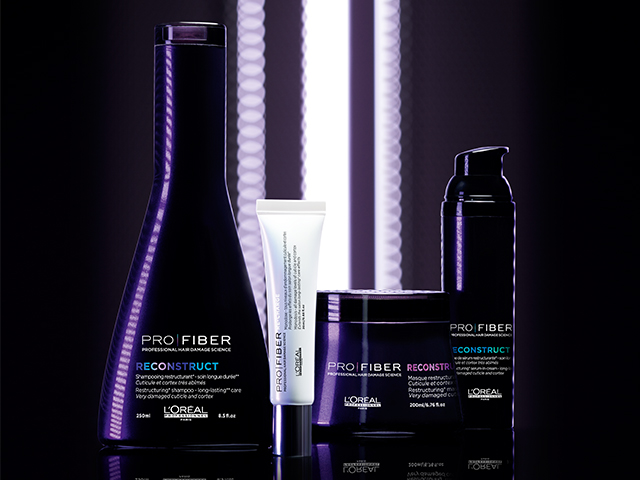 L'Oréal Professionnel Reconstruct is created for extremely damaged hair cuticle and cortex that has been exposed to various aggressive processes. The Restructuring shampoo, conditioner, mask and serum consists of spicy, sweet and warm olfactory notes and helps revitalize the hair fiber from root to tip.
L'Oréal Professionnel Pro Fiber is priced at RM69 each for the shampoo and conditioner; RM93 for the mask; and RM71 for the serum across all ranges and will be available at L'Oréal Professionnel salons nationwide.
| | |
| --- | --- |
| SHARE THE STORY | |
| Explore More | |