Beauty
Cruise 2019 Makeup: Korean Glass Skin, facial contouring and statement eyes get a makeover this season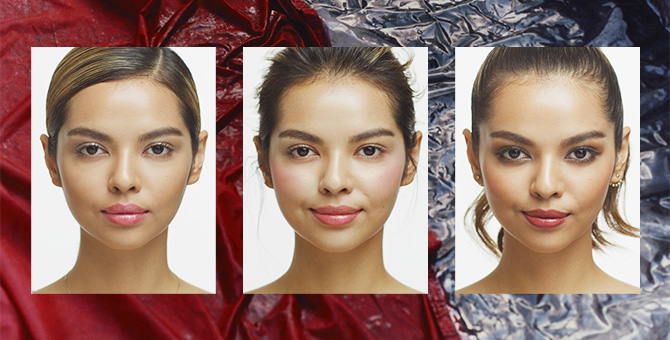 Earlier this year, we joined Lucia Pica, Chanel Beauty's Global Creative Designer for Makeup and Colour in Tokyo to uncover the visual treasures from her East Asian photography expedition across Japan and Korea. With the aim of 'seeking beauty in the ordinary', Lucia, along with photographer Harley Weir, captured a series of everyday details along the streets of Tokyo and Seoul before transforming them into an extraordinary vision board, which inspired a beautiful two-part makeup journey.
"I wanted to capture the sensation of being in East Asia; the atmosphere there practically makes you vibrate. It's only once I get the photos developed that I have a true sense of the collection and it's so obvious which elements of each image will inspire a particular product." – Lucia Pica
Following a vibrant Spring Summer 2019 Collection, the second chapter sees the Cruise 2019 Collection's quiet beauty radiating through a selection of matte and metallic finishes, pearlescent highlighting shades and subdued colours that hold its own.
Key takeaways from Lucia: Korean glow isn't going anywhere; contouring gets a ladylike makeover and glossy but glamorous statement eyes are always a good idea. While the classics are still what's trending, this season, these key looks are reimagined with fresh takes and twists that naturally puts you in the spotlight, without you having to seek it out.
Korean Glass Skin
Good and healthy skin transcends the seasons and according to Lucia, the Korean glow still tops beauty charts this season. The new-season Korean Glass Skin is all about a healthy base and simply highlighting – not heavy-handedly – the key features of the face where the light naturally hits.
Tip: Using the '3' shape rule, keep highlights to the edges of the face, gently sweeping across the bridge of the nose and the highest points of your cheekbones.
If you only use 5 products:
For the face
Les Beiges Water Fresh Tint
Les Beiges Sheer Powder
Joues Contraste Power Blush
Duo Bronze et Lumiere
For the lips
Rouge Duo Ultra Tenue in 144 Warm Beige
Natural Contours
The 2019 Contour is all grown up with a nod to sophistication and timeless elegance. A far departure from contouring trends you used to be able to spot from a mile away, this season, it's about teaming a matte bronzer and pearlescent highlighter to delicately and naturally accentuate contours and features that are already there.
Tip: Contour along and below the cheekbones and jawline on both sides, and along the bridges of the nose.
If you only use 5 products:
For the eyes
Ombre Premiere Gloss in 057 Lunaire
For the face
Les Beiges Water Fresh Tint
Duo Bronze et Lumiere in 707 Lumieres Naturelles
For the lips
Rouge Coco Gloss in 822 Aurora
For the nails
Le Vernis in 709 Purple Ray
Glossy-glam Statement Eyes
A penchant for contrasts, Lucia introduces a flicker of gloss for the eyes that make a blazing statement for modernity and boldness this season, that are not just wearable but buildable for day-to-night. Shimmering pens and metallic quads inject an edgy feel to shake up the subtle beauty of the collection.
Tip: For heat-proof statement eyes that will survive the Malaysian heat, avoid using moisturisers or eye creams on the lids. Instead, opt fo an eyeshadow primer and a waterproof eyeliner and mascara to make statement eyes go the mile for you.
If you only use 5 products:
For the face
Les Beiges Water Fresh Tint
Les Beiges Sheer Powder
For the eyes
Les 4 Ombres in 707 Lumieres Naturelles
Stylo Ombre et Contour in 222 Pure Flesh
For the lips
Rouge Coco Flash in 208 Lumiere
Chanel Cruise 2019 Collection will be available at all Chanel Beauty Boutiques from 1st May 2019 onwards.
Credits:
Photography: Nicholas Chin/TwentyOneSeventeen Productions
Art & Creative Direction: Yisuen Chong & Terry Saw
Makeup: Cat Yong
Hair: Juno Ko
Model: Natalie Prabha/The Models Lab KL
| | |
| --- | --- |
| SHARE THE STORY | |
| Explore More | |