It's all about you—Clarins aspires to inspire and relate to women with a campaign that is all about authenticity—it doesn't get any realer than that. "This new signature is a reminder of Clarins vocation for over 60 years: to listen to women, understand their needs and innovate to offer them the best personalised products for their skin," says Natalie Bader, President of the Clarins brand.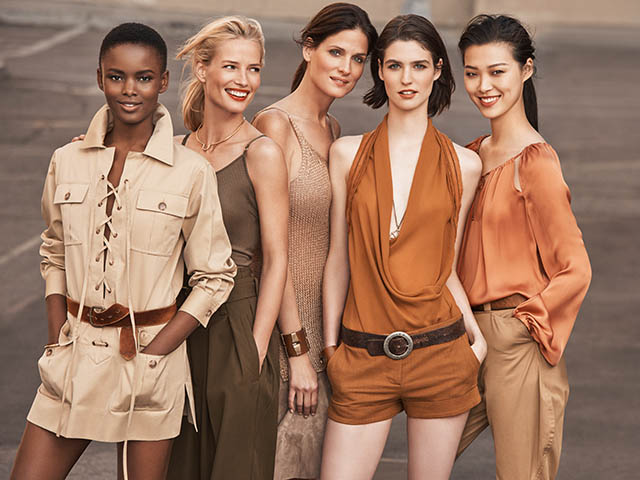 How does Clarins convey the message of authenticity in this campaign? The answer is quietly brilliant: by capturing women in everyday moments that everyone can identify. Rather than celebrities or iconic models, they opted for faces who embody beauty according to the brand's aesthetics—an authentic, relatable and honest beauty. The result is a campaign where the models are seen glowing, positive, active, elegant and most of all, approachable. "The way we see beauty is that all women are beautiful at every age. You can see that the models on the campaign are reflective of the products they represent through both lifestyle and age. For example, the model we chose for the Super Restorative range, which gives intensive replenishing age-control care, was in her 50s", says Bader.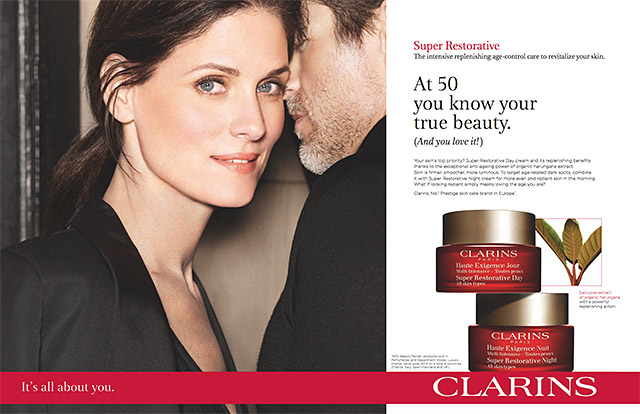 As seen in the campaign visual, the new communication direction mixes lifestyle slogans with a scientific message, and each product is presented with its star plan ingredient. At the forefront of plant-based beauty, Clarins holds its arms open to innovation, continually finding ways to enrich and enhance formulas. It all boils down to catering to the needs and wants of their consumers—they listen. Marie-Hélène Lair, Scientific Communication Director at Clarins, shares: "We improve our formulas because we listen to women, coming back to our values, for example we hear that women prefer more sensorial textures, that's why we changed the texture (of their Shaping Facial Lift Wrap) to make it more comfortable, and softer. It's quite a challenge, not so easy to approach. But it's part of our philosophy to continually innovate and surprise." And that they certainly do.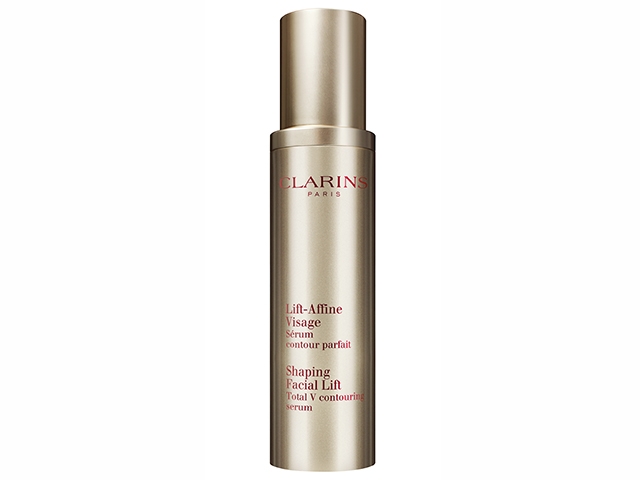 Related stories:
Here's how Clarins is changing the whitening revolution
8 New facials that will transform your skin within the hour
Beauty Advent Calendar: Clarins Limited Edition No. 1 Serums
| | |
| --- | --- |
| SHARE THE STORY | |
| Explore More | |